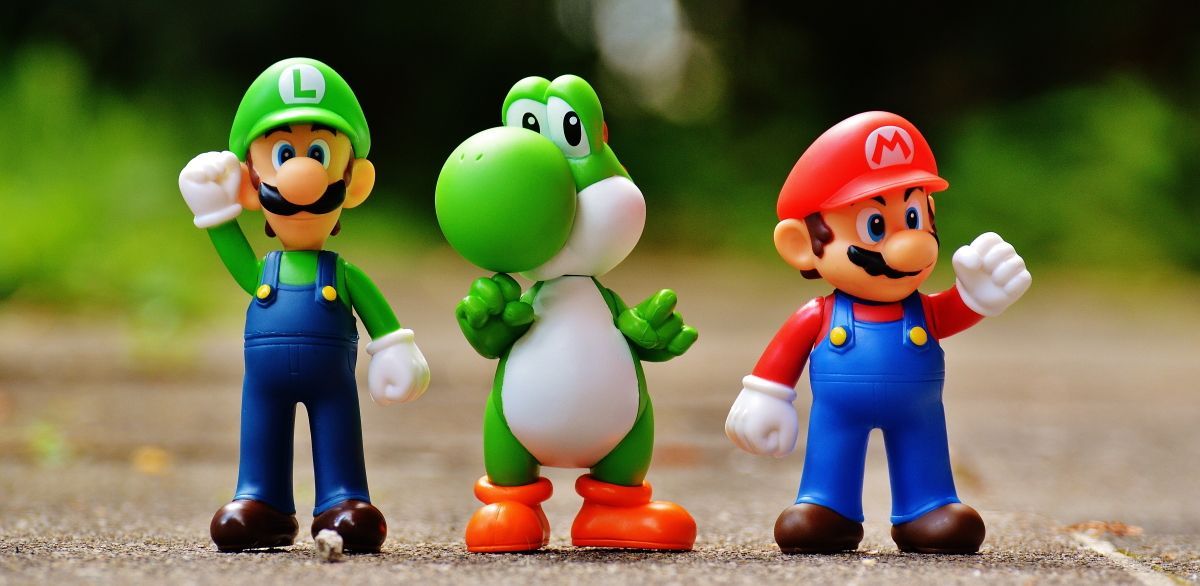 Stash - a convenient game tracker
I can't call myself a gamer, but still I follow the news and try not to forget to buy some kind of title when a pre-order appears. To make it more convenient to follow the releases, and at the same time understand what I already have, I installed Stash.
This is auto translated version of this post
Stash will help gamers manage their collection of games, keep track of new products and add-ons.
Game search
When you start Stash, you are greeted by a screen with a list of games in four categories:
the most anticipated;
latest releases;
coming out soon;
best games.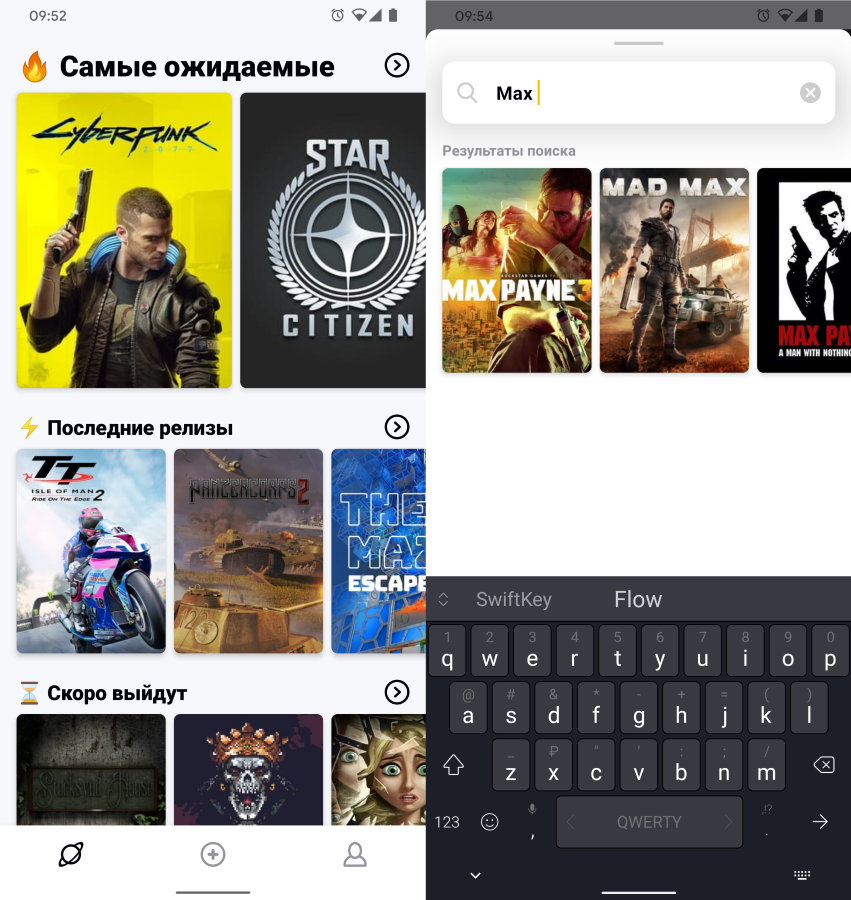 You can navigate through them, or just in the search drive the name of the desired title. If there is a DLC for the game or it is part of a series, then you can go to the list of related releases.
The Stash collection has over 120,000 games for popular platforms. Therefore, not finding the right game is almost impossible.
Collections
When you find a game, you can add it to your collection in one of three sections: play, played, or completed.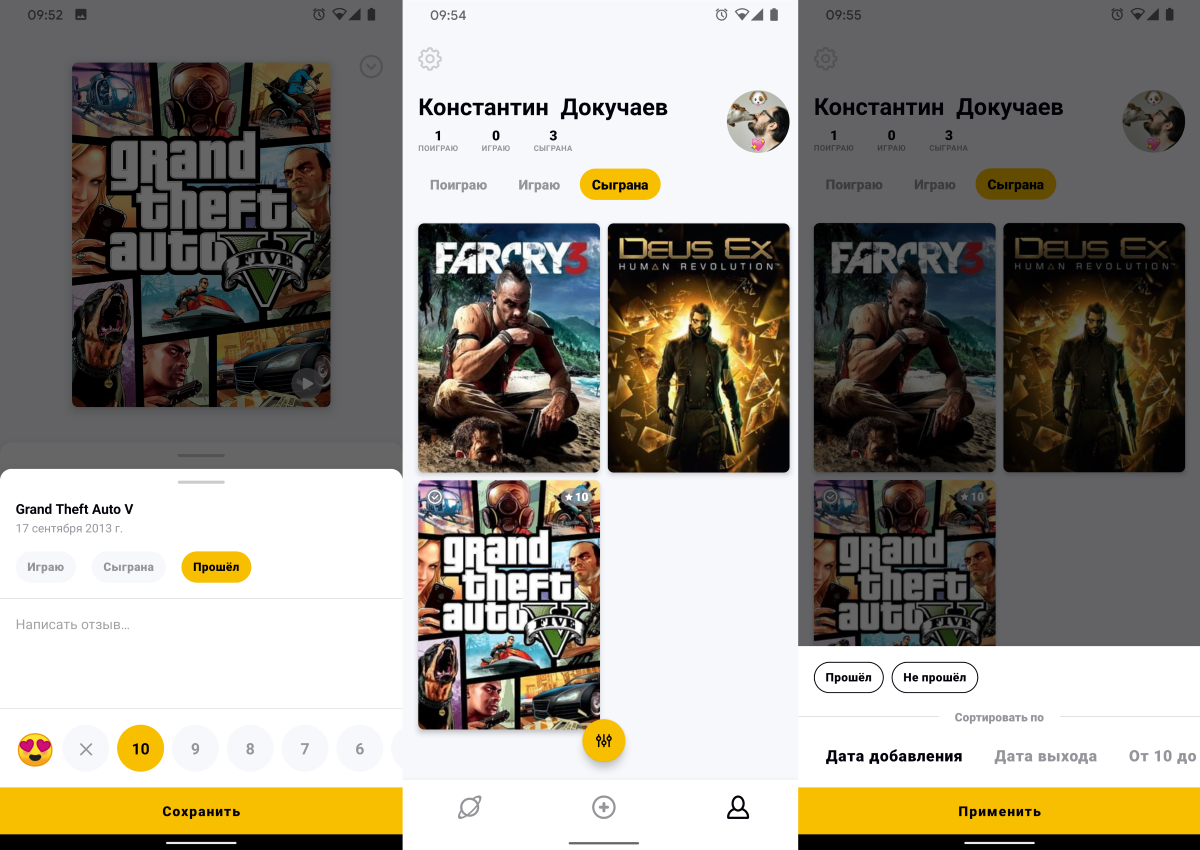 When adding a game, you can add a review, rating and emoji. And in the collection you can sort the games by the status of the passage, date of addition, exit, rating and other parameters.
Unfortunately, customizing the collection will not work more flexibly. You cannot create your own lists or sort games by genre.
Based on the reviews left, Stash will offer new games to suit your interests.
Release Tracking
In the expected games section, as in the rest, with tap on the title card, summary information on it opens.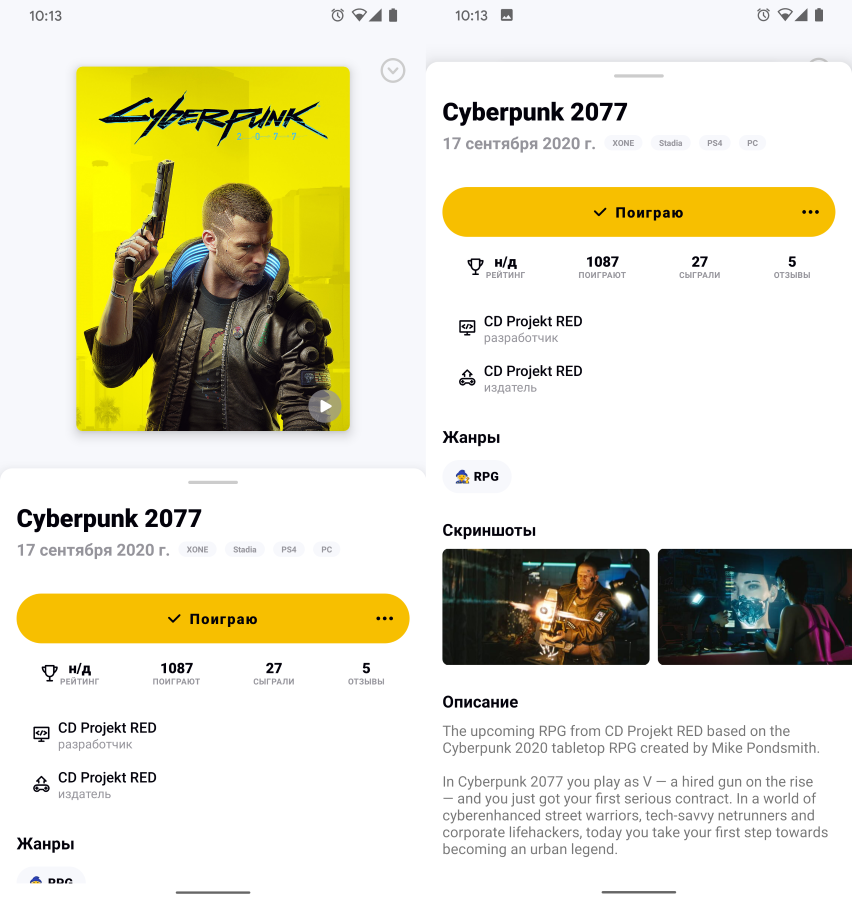 You can see the availability on the platforms, release date, publisher, genre, description, screenshots and reviews of other users. If the game has not yet been released, you can add it to the waiting list and receive an alert after the release.