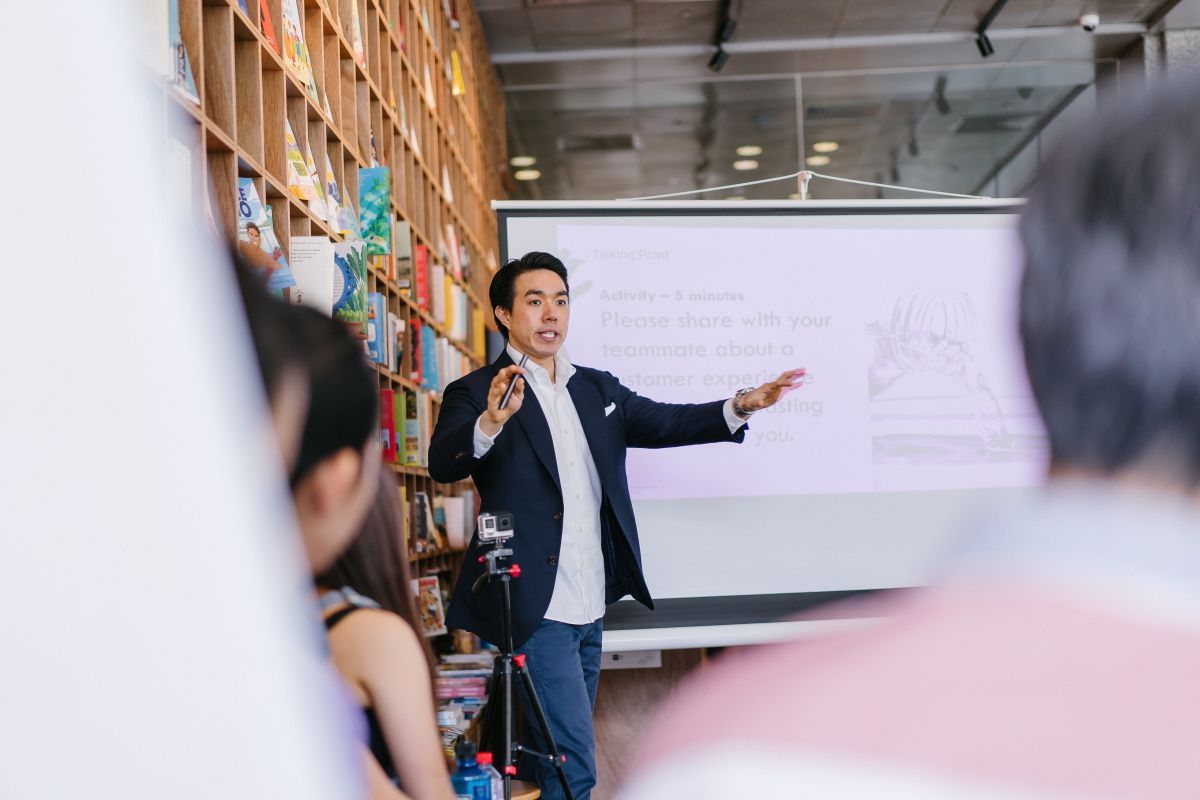 StoryXpress Review. Platform for hosting video on your site
Usually in my posts, when I wanted to show some possibilities in motion, I added a GIF. After that, the page began to load indefinitely, or the gif was made "for a potato" and nothing was clear.
Relatively recently, I moved to a cool platform that allows you to add a normal video to your site without sacrificing page weight. And this is just my example of a home site owner.
And if you work in a team or you need a full cycle of work with video: recording, hosting, analytics, SDK, then you need something more serious. I want to talk about such a service today.
StoryXpress is a service for recording and hosting video with the ability to embed it on the site.
On the main page, the service presents four main features. I will walk along them.
Video recording
StoryXpress offers screencast (screen recording) tools. Unfortunately (or fortunately) there is no separate app for this. To start screen recording, you need to install a Chrome extension, incl. the recording will work even on Windows, even on macOS, even on Linux.
After installing the extension, you can record the screen, the current browser tab or capture video from the webcam. Do not forget to activate the desired permissions in the settings for recording microphone and camera.
While recording a screencast, you can add camera image and microphone audio output. Or tab / computer audio recording. And in general, there are many different settings: you can combine input devices, add your branding, start recording by recording only the face, and then switch to video from the screen.
In this case, you can draw and highlight the desired elements.
Upon completion, a page with an online editor will open, and a link to the video will be copied to the clipboard. In fact, you can already embed it on your site or share it with your colleagues.
Video editor
The video editor (aka viewer) allows you to perform basic steps to bring a clip to perfection. You can add cover art, CTA elements, crop, crop, add eyeliner or titles, adjust privacy and SEO settings.
For English-language videos, there is the ability to automatically transcribe and add subtitles.
Other features worth noting include:
Password protection of the video.
Tracking the opening of the video by mail.
Picture-in-Picture mode.
Offline recording.
In addition to videos, the service has a simple image editor. With its help, you can add various notes, embed on the site and convert formats.
Video hosting and management
The recorded videos are stored on the platform's servers, and you can access them through the Library tab of the extension or through your personal account.
Home page
The dashboard is divided into several sections. The homepage has some small stats on uploaded and recorded videos (yes, you can upload your own videos).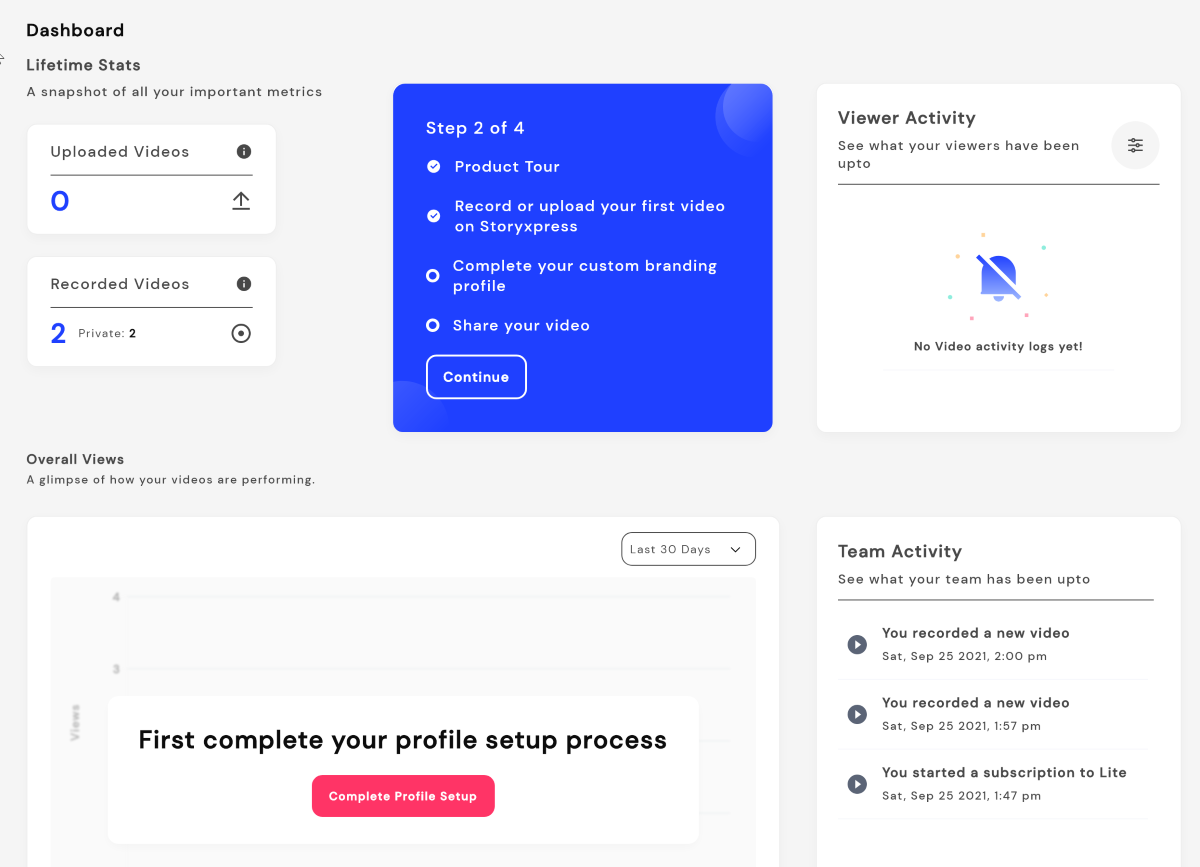 There is data on the activity of viewers, but what it is, I could not understand. I had it empty, even after watching the video. Together with it, there are statistics on the actions of your team: who recorded the video, who uploaded it, and so on.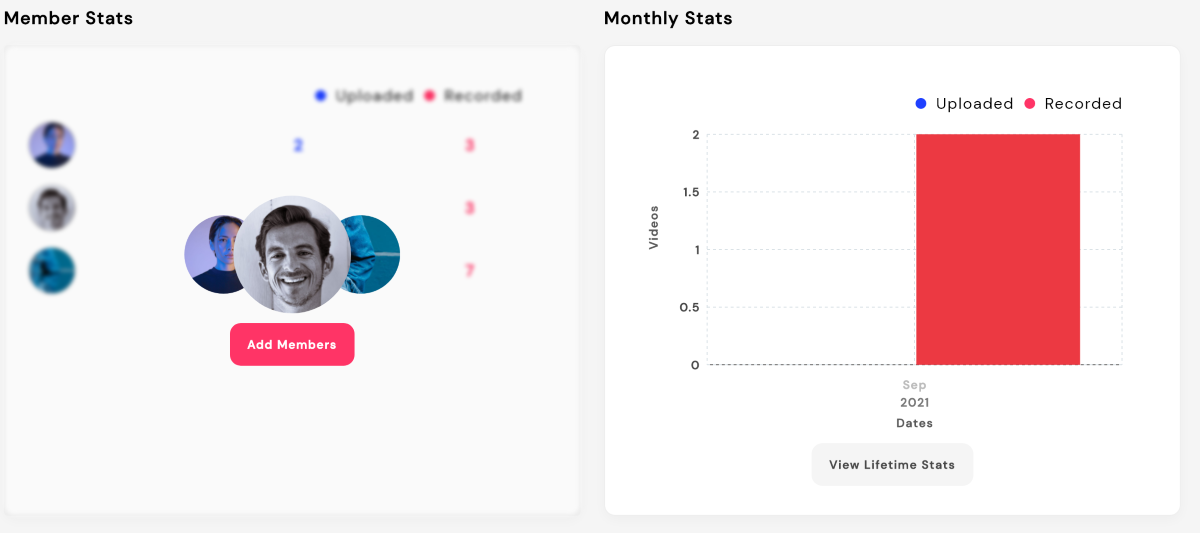 In fact, the Dashboard seemed to me a rather boring section with almost useless information.
Video management
In this section, there are three items for storing recordings: hidden videos, shared videos, favorites. When you go to any of them, a list of videos is displayed.

From here you can move the video to another folder or playlist, go to editing it, view statistics, copy or download a video, share it.
A / B testing is available for videos, but I don't know how it works. This feature is not available on my tariff plan, and I did not find details in the description on the site.
With StoryXpress, you can create your own channels (like YouTube). The channel itself looks something like this .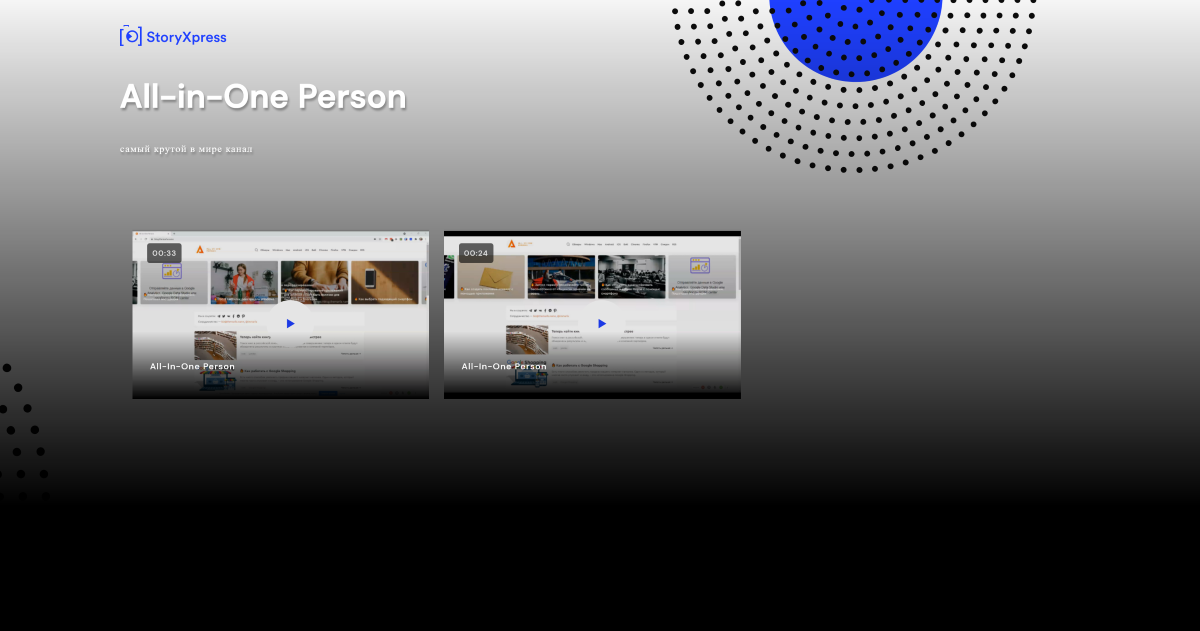 To be honest, it's very shabby, and despite the fact that I added a custom image to the background, it did not apply. And there is no question of a beautiful link or placement on your domain.
At a more expensive plan, you can control the appearance of the player and there are more customizations available for the page.
Analytics
Presumably, the analytics section pleases me. It is difficult for me to evaluate it myself, since the page is blank.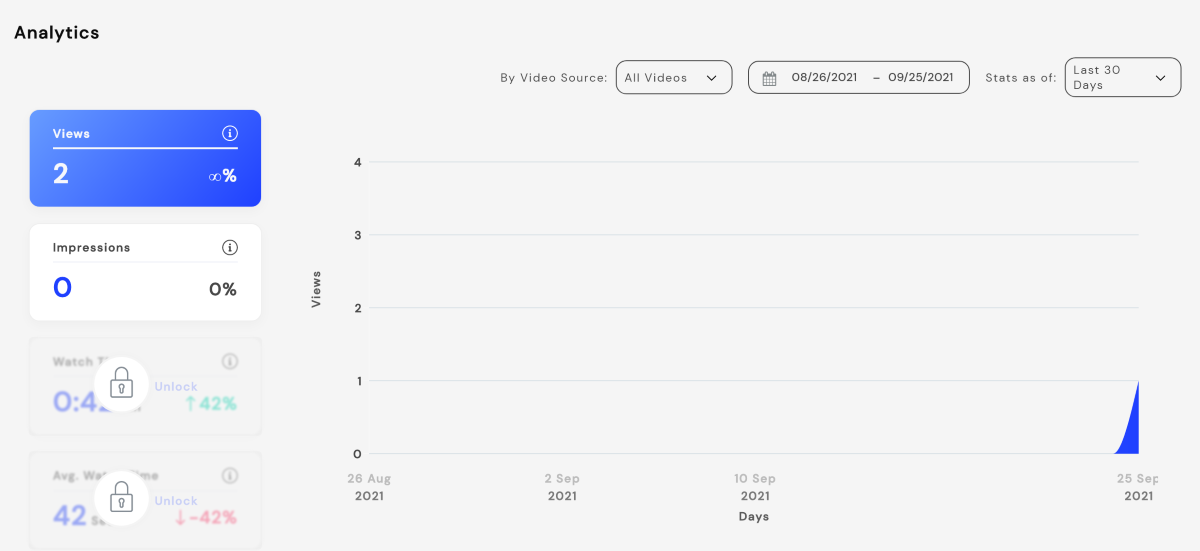 But in the distant, distant future, I will see full-fledged statistics on views, searches and revisions of my videos. Below you will find information about popular browsers, traffic sources, operating systems, and top-notch videos.
Prices
It is not so easy to understand the StoryXpress tariff scale. There are four plans, from free to $ 159 per month with an annual subscription. Each plan can be tried for free for 14 days.
On a free plan, you have the opportunity to use the extension for recording screencasts, store them on the servers of the service, embed them on your website and add tags to videos.
Lite plan will allow communication in a team, will open up the possibilities for cropping and cropping videos, and will also allow you to add a desktop application for recording video and doing transcription.
Pro subscription expands teamwork capabilities, adds CTA analytics and custom branding.
Plus does everything the same, but even better and more + UTM tags and A / B testing.
In fact, there are a lot of differences between the tariffs, up to limiting the size of one video, etc. I strongly recommend that you familiarize yourself with the detailed description of each tariff before buying.
And then there are additional paid extensions. For example, you need to pay $ 24 per month to use your domain, and $ 48 a month for full channel customization.
---
As a result, I got a blurry opinion about StoryXpress. The service provides a lot of opportunities for your own video hosting and embedding into the site.
The screencast recording extension provides basic functionality, but you want something more. For example, auto zoom and click highlighting. And he is far from Camtasia Studio.
On the other hand, it is clearly visible that a crowd of sales people were engaged in the development of the service. A confusing tariff grid, a bunch of closed functions that are not clear before payment, it is not clear how they work, a trial after adding a card. And most importantly, intrusive pop-up windows with a proposal to arrange a demo show and the same questionnaire with the collection of data about me when you open any section again. And this questionnaire will follow you until you fill it out.
In general, it is better to try the service yourself and see if it solves your problems. But if you know similar services, then I would sit quietly in your place.