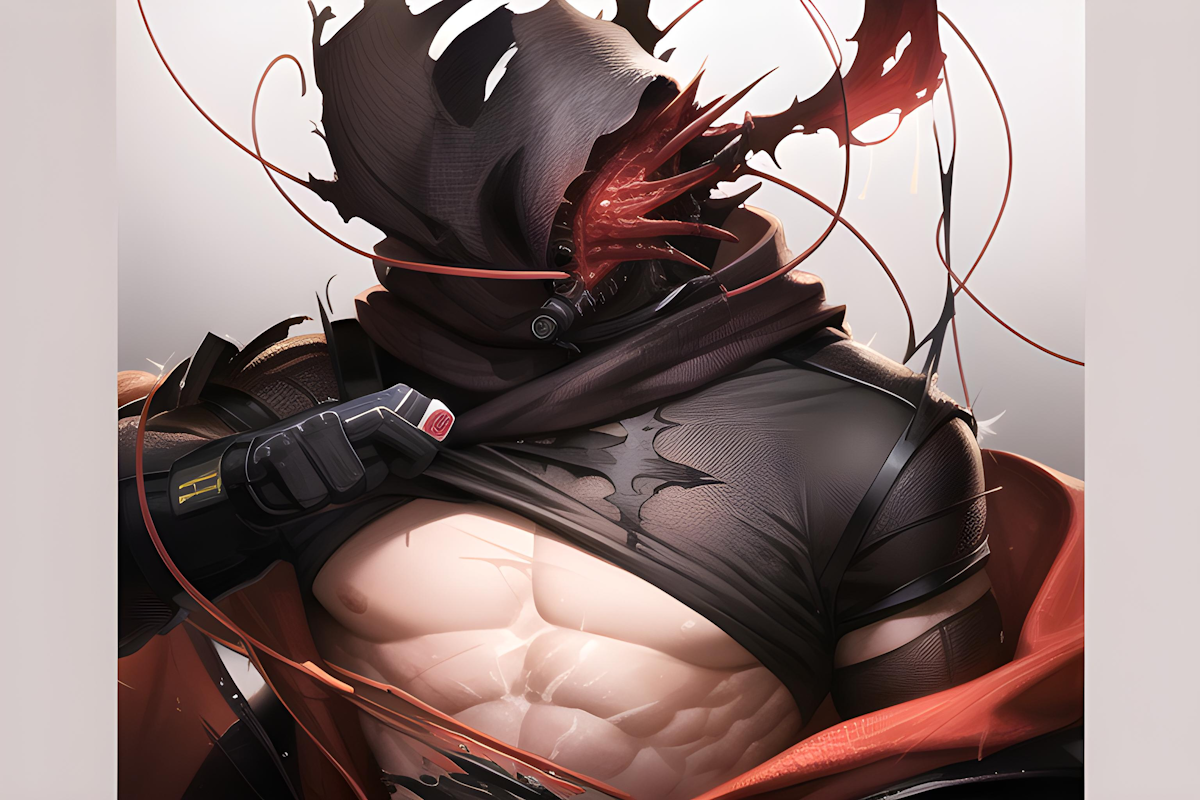 Strong VPN Review. VPN that I use
I used HotSpot Shield as a VPN for a very long time, but it quickly fell off due to country restrictions. This is what prompted me to start looking for a new, stable VPN service, and I found one.
What is this?
For me, the main requirements for a VPN are the ability to install on more than five devices (including Android TV), set up via OpenVPN and a server in Russia. Unfortunately, StrongVPN does not meet the last requirement, but everything else is OK.
Official apps are available for Windows, macOS, Android, iOS, and ChromeOS. But through OpenVPN and other things, installation is available on Linux, routers, Amazon FireTV, NAS, Kodi, Symbian and much more.
Installation and setup
On Windows and Android, I set up an OpenVPN connection. I will not talk in detail about the operation and configuration of such a combination. Just download the profile file with the desired settings and import it into the OpenVPN client.
Obvious disadvantages of this approach: each location and setting needs its profile, not all protocols are supported.
But on macOS and iOS, I use the native StrongVPN client. There are no differences in capabilities between applications for different operating systems, not counting the supported protocols. And with the installation, too, there are no problems.
To work with a client, you need to log in to it, and for the most part, that's it. You can click the Connect button and connect to the most optimal server.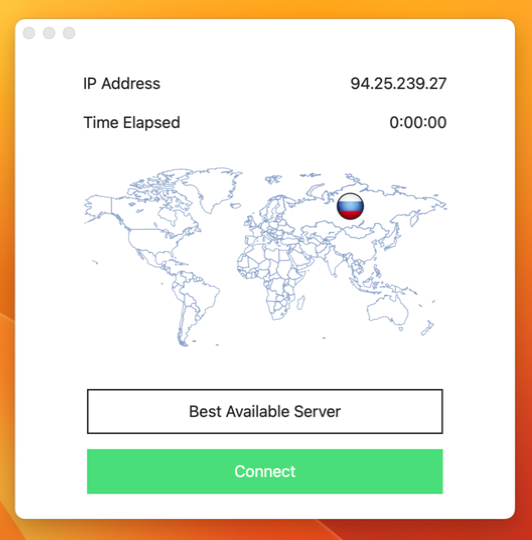 By clicking on the Best Available Server button, you can manually select one of several dozen servers. For convenience, there is a search by country and city of the server. In addition to geolocation, there are no differences in the servers.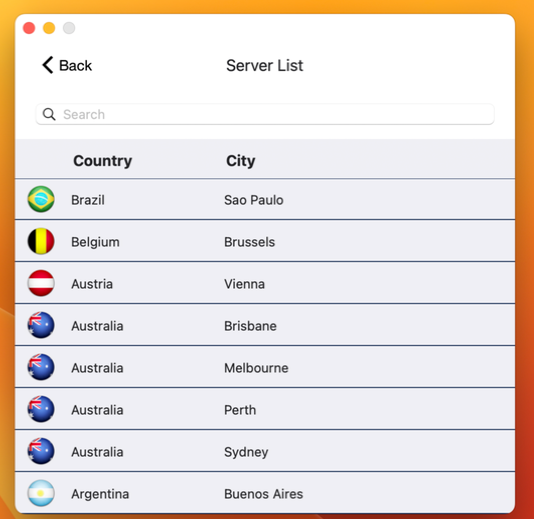 In the settings, you can select the connection protocol. On macOS, these are IKEv2, L2TP, IPsec, OpenVPN, and WireGuard. The latter is only available for macOS above 10.15.4.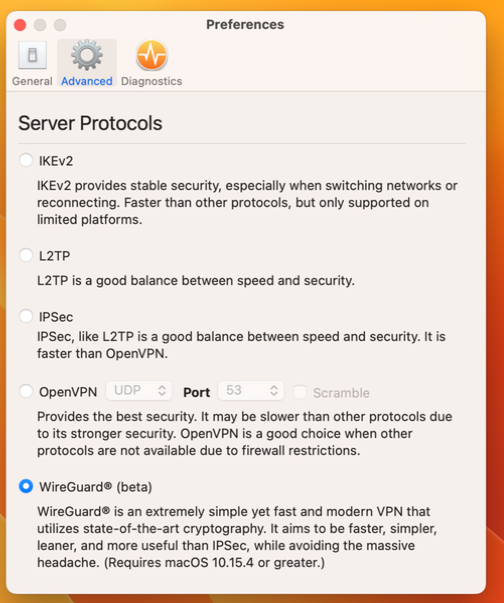 Additionally, you can activate autorun and autoconnection, Kill Switch, IPV6 leak protection, autoreconnection. Some features will only work when connected via OpenVPN or L2TP protocols.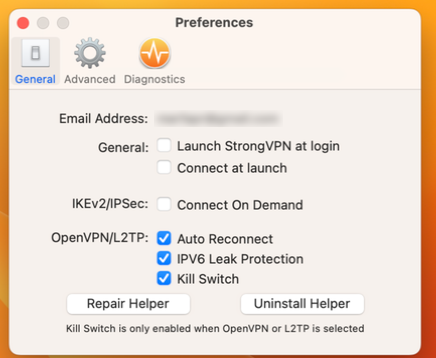 StrongVPN does not offer other settings, and it is quite possible to get by with default parameters, choosing only the desired server to connect to.
What are the possibilities
Developers follow a zero logging policy. Only billing information, name, and email are collected.
I already spoke about protocol support above, but I will note again that there is:
WireGuard, IKEv2 – for Windows, macOS, iOS, and Android;
OpenVPN (TCP, UDP and Scramble) – for macOS, Windows and Android;
IPsec – for macOS and iOS.
You can see the full list of servers at this link. StrongVPN is located in 30 countries and has over 950 servers.

In addition, you get at your disposal separate DNS servers, which can be set as the main ones on your devices.
Price
StrongVPN does not have a free trial period, but you can process a refund within the first 30 days.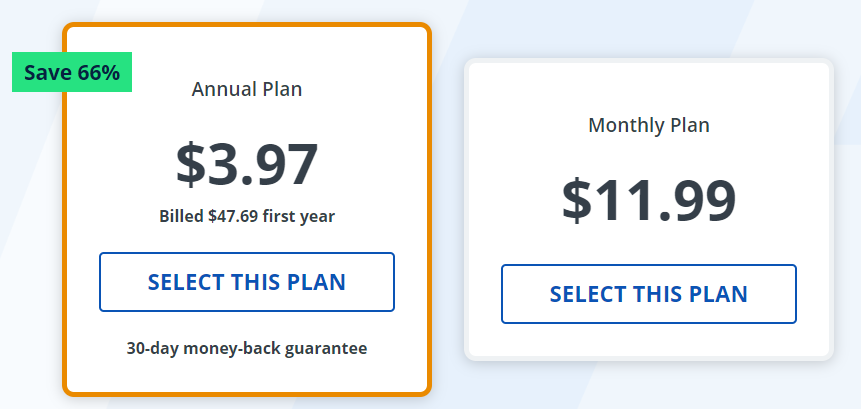 At the time of writing, the cost is $11.99 per month or $47.69 per year. Payment is only supported by cards.
---
Perhaps, in terms of all sorts of chips, StrongVPN loses to other VPN services. Although my opinion is that all these servers for torrents, streaming and other things are just marketing nonsense. A VPN should always operate at maximum speed without restrictions and provide maximum security and anonymity to its users.
What StrongVPN does very well, as my experience with it over the past couple of years shows. Cost is also a controversial topic because many are generally looking for free options. Therefore, if you are looking for something cheaper, then you should pay attention to analogues.