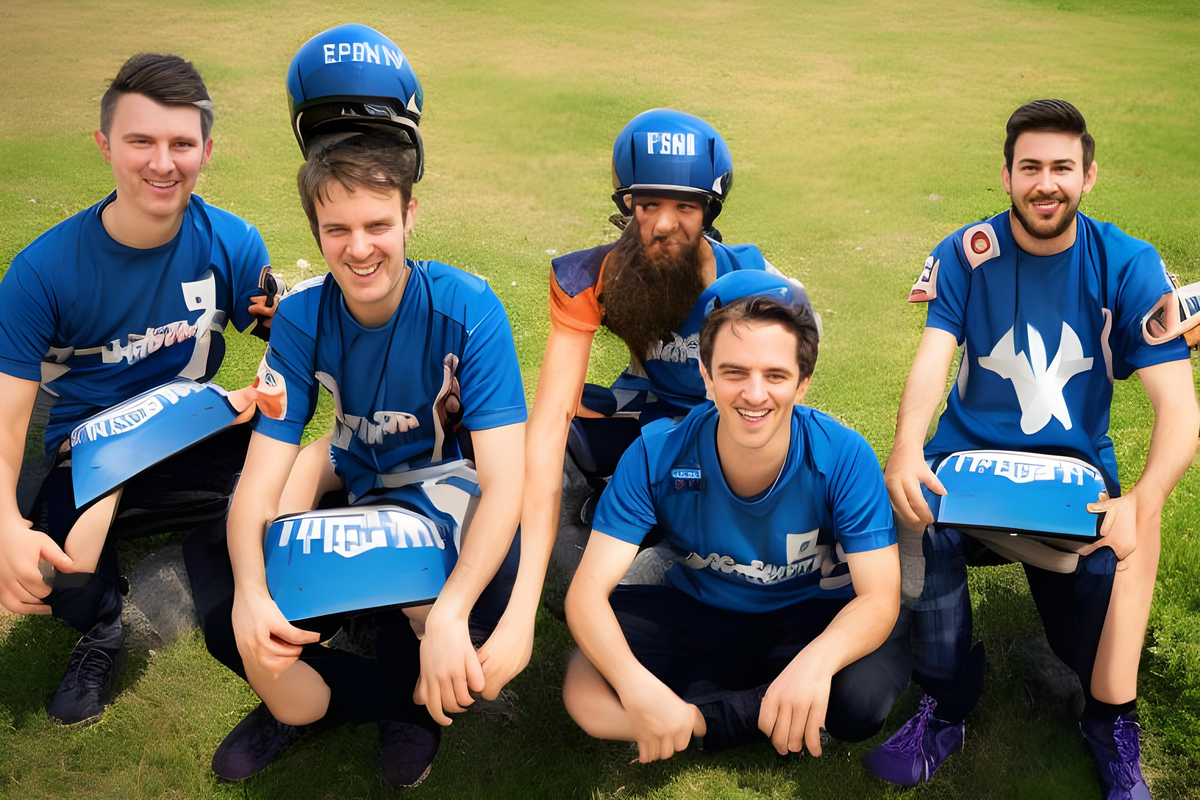 TEAMS review. How to find a teammate for a round
Need a teammate to play a game, but you're a total hikki? Well, there are special services to solve this problem. This is what I'm gonna tell you about in today's review.
What it's all about
TEAMS is an online service that helps to find a teammate for popular multiplayer games. At the time of writing, the following are supported:
APEX Legends
CS GO
Fortnite
Pocket League
Valorant
How to search for a team
Create an account
Before you start searching, you need to sign up with TEAMS. Surprisingly, I failed to log in using something like a Steam account, and I had to sign up. It was even an upside for me, for I'm a Sony Boy.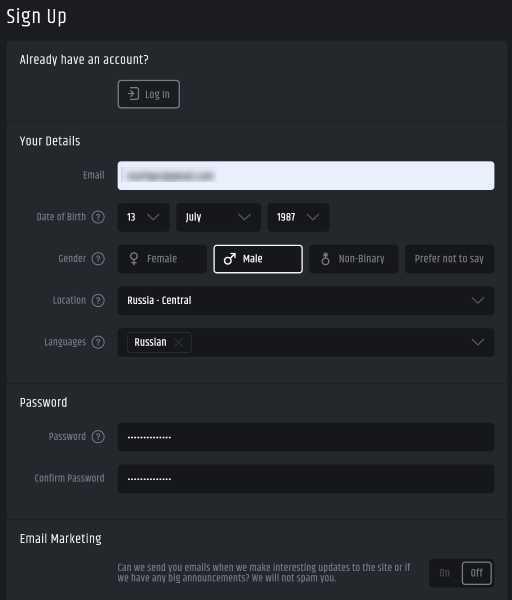 Besides login and password, you will have to give your date of birth, gender, location, and languages to sign up. This information is needed for a more precise selection of people.
There're a few cool things to note:
You can narrow down the location selection up to a region (for example, you can choose the center or the eastern part of any country);
You can choose one or more languages;
Receiving marketing emails is disabled by default.
After that, you can start searching for people to play with at once. At this stage, you need to choose one of five games.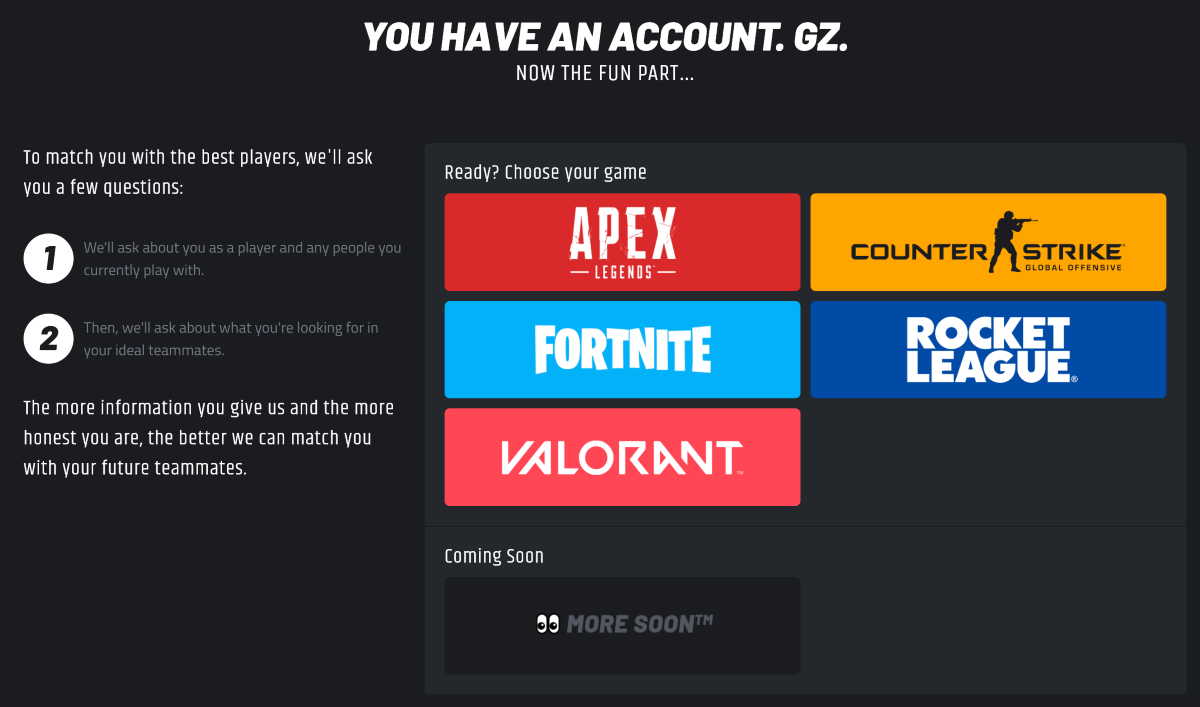 Next, you will need to fill in a brief questionnaire, which you should answer as precisely and fully as possible. After all, the success of teammate selection depends on it.
Generally, the questionnaire consists of the following questions:
Your alias (in the service, not in the game);
The platform selection depends on the game (PC, Xbox, PS, Switch, mobile phone);
Depending on the previous answer, it will request the corresponding platform ID. Here, it's important that the game is linked to the same account;
Your preferences on the number of rounds per week and their schedule;
Whether you want to join an existing team or are looking for a new one;
Age of teammates (you can't select only younger people);
Geographical location of teammates;
You can add an avatar and description to your TEAMS account and join the service in Discord.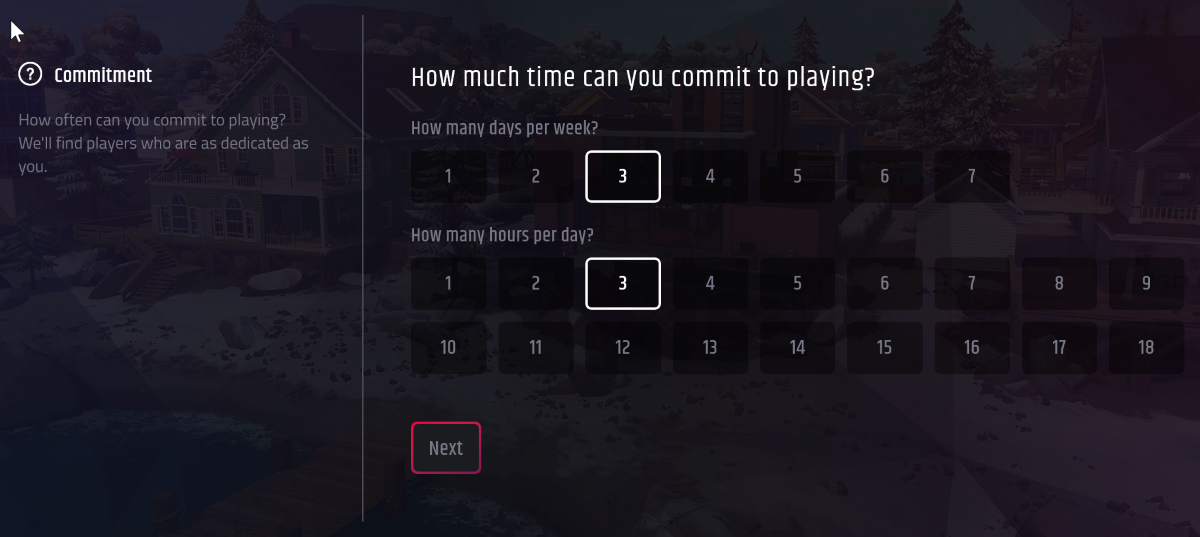 Depending on the game, you'll see additional questions. For example, if you chose CS GO, you'll be asked about your preferred role in the team. And in Fortnite, you'll be asked about a preferred control type: a controller or a mouse/keyboard.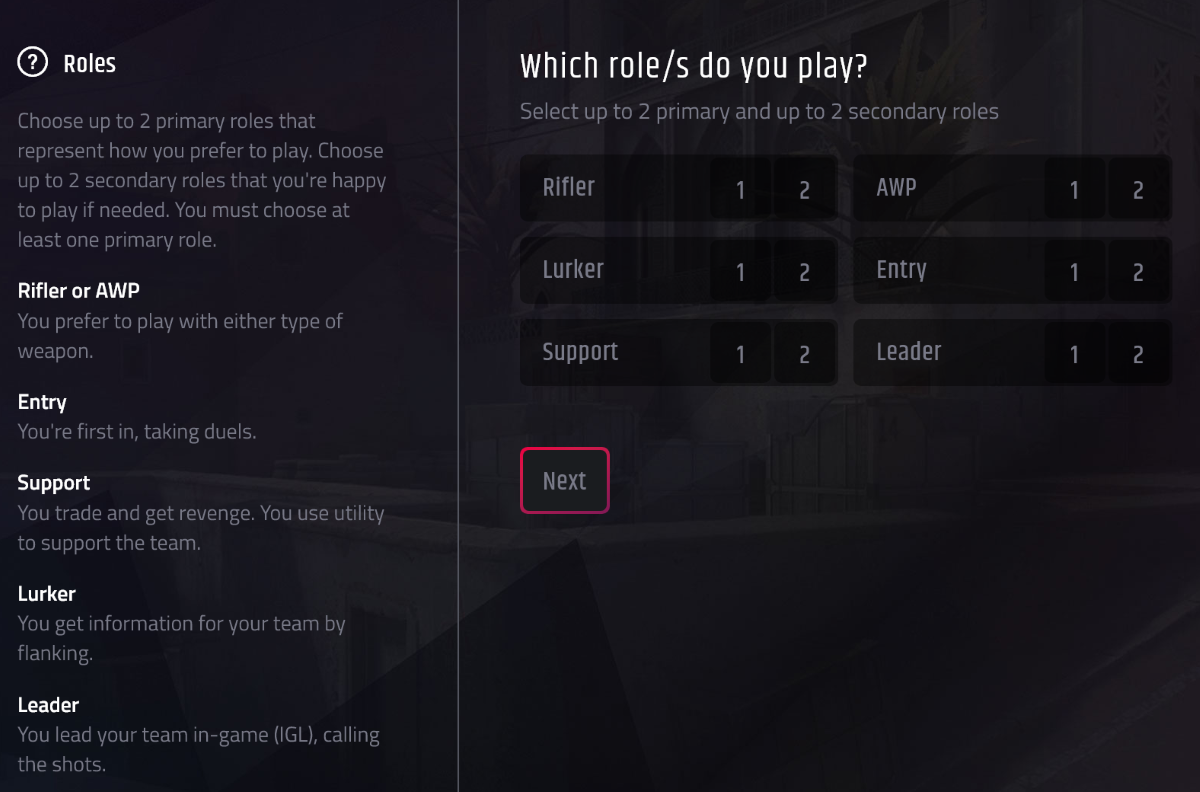 After successfully filling in the questionnaire, you'll see a message that everything is ready, and you can start searching for players.
Selection of teammates
The created questionnaire becomes your game profile in TEAMS, and you can start searching for a teammate by going to the corresponding profile. You can change the profile parameters at any time.
Immediately or after a while, you'll see a list of suitable players in the Discovery section, whom you can connect to and choose a suitable time to play.
Since I don't play any of the supported games, my section was empty. But normal people have something like this: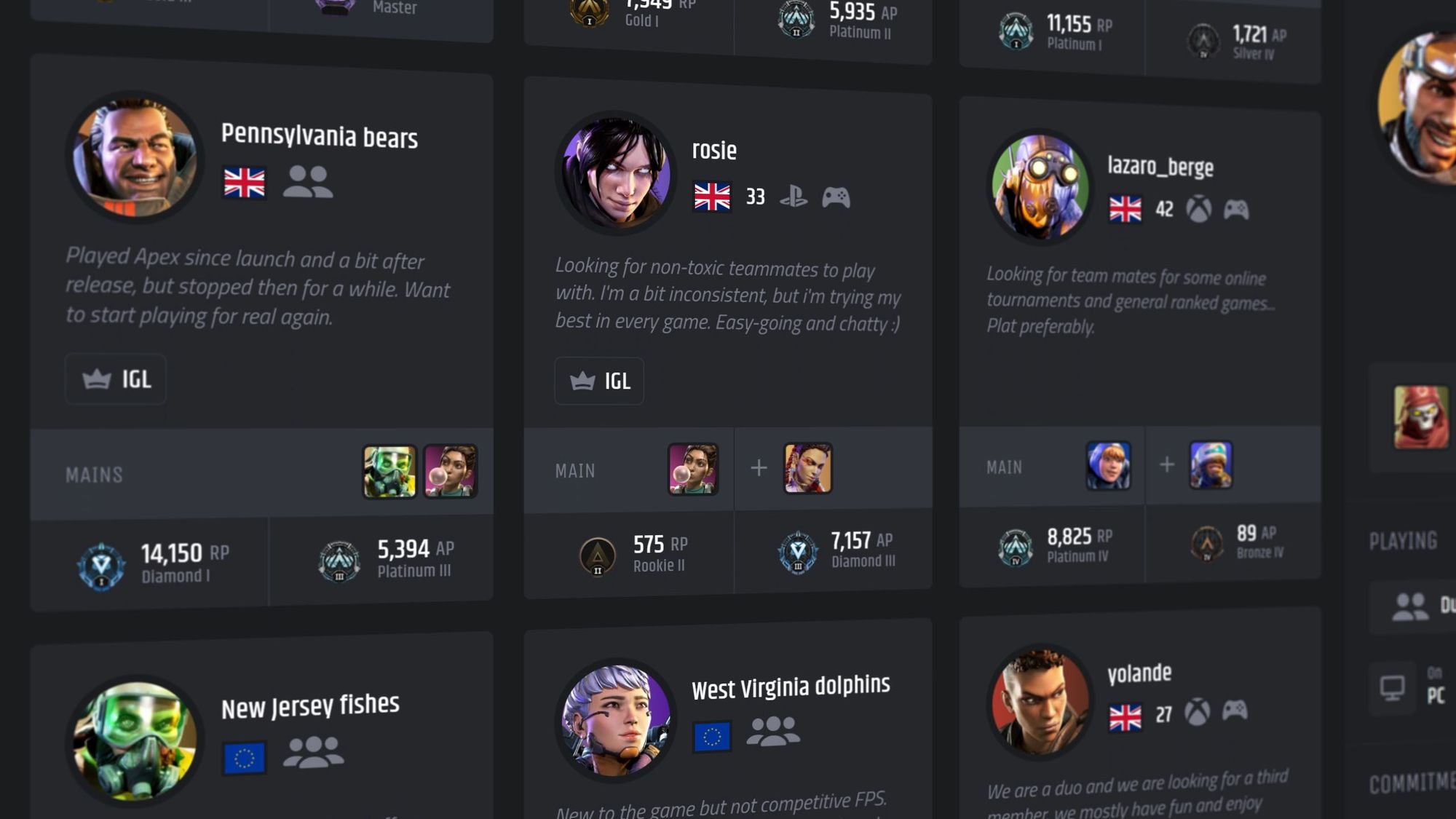 When choosing a player, you can view his or her profile and see whether your skill and game preferences match. By clicking on the Connect button, you can make friends with the selected player.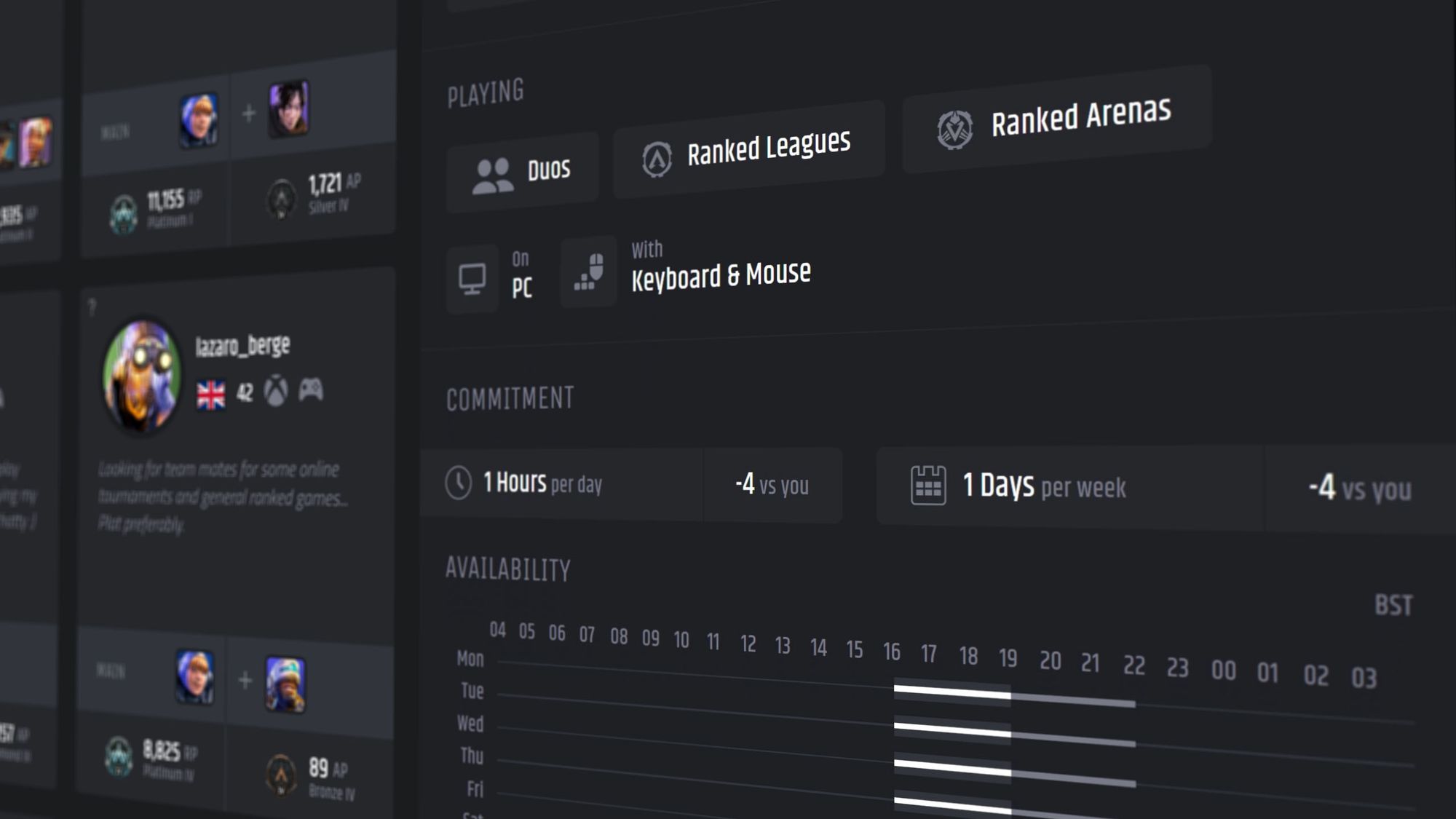 Such profiles go on the special list.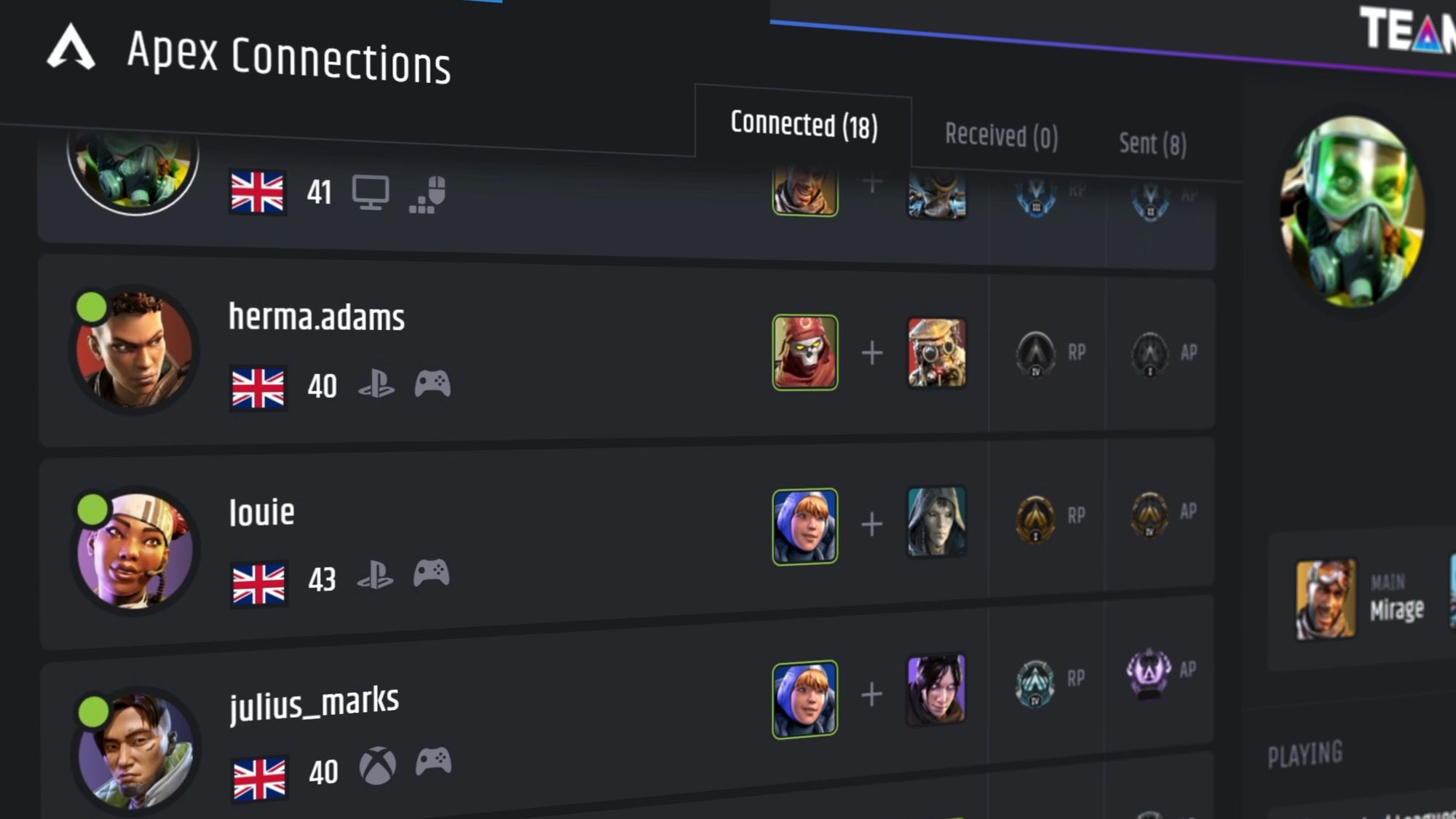 What else is there
TEAMS offers a built-in chat where you can agree upon all the issues right off the bat.
You can track and join global events in the game.
If you want to play right now, you can click on the Play Now button, fill in a brief questionnaire and find a player right away.
---
Unfortunately, I couldn't give a full try to TEAMS since I don't like multiplayer games. Despite this, I can recommend this service for searching for a teammate. At least since there aren't decent substitutes anyway. And the service offers all the features you may need to find your game "soulmate".