Text-Filter - a service for quick word processing
Sometimes you need to perform very specific text processing. Convert uppercase to lowercase, cut or escape characters. To solve such problems there is a special service.
This is auto translated version of this post
Text-Filter is an online service for performing various text manipulations.
The principle of the service is the same for any type of word processing. In the upper panel, insert the source text, select the desired manipulation and in the lower panel get the result.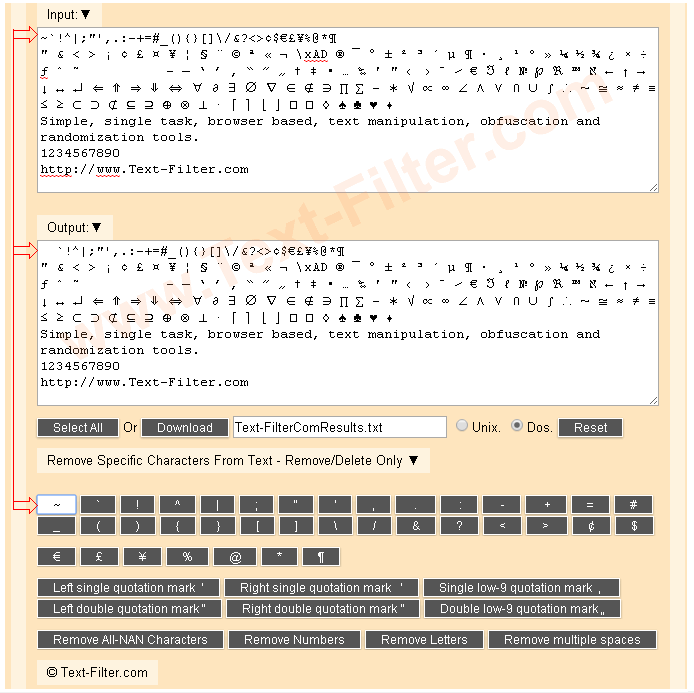 A complete list of all the features of Text-Filter has about a hundred options. Therefore, I will list only the most basic ones, each of which contains a dozen, or even more utilities:
online text processing (transcoding lines, escaping characters, transcoding text, replacing lowercase / uppercase letters, line breaks, cutting characters, trimming leading and trailing spaces, removing any non-numeric characters and much more);
URL & FTP Extractor extracts links from text;
search and replace text;
removal of duplicates of words, lines;
delete empty lines;
letter conversion;
sorting strings alphabetically, numbers;
alphabetical ordering of text;
reflection of the text;
removing numbers / letters / characters from text;
text delimiter by special characters;
counting characters, words;
extract domains from email list;
Base64 decoding;
HTML to PHP, Java, ASP conversion.