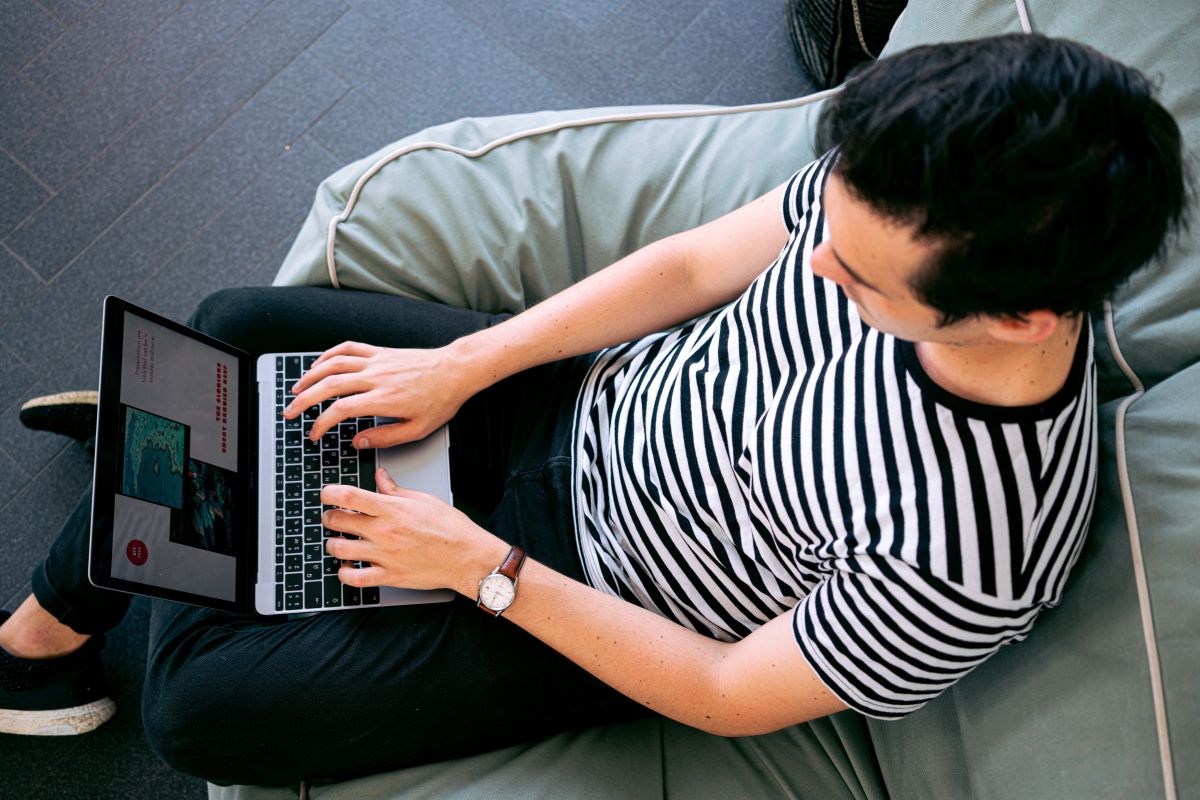 Top Free Web Application & Tools for Bloggers & Content Writers Freelancers, and Online Marketers
Content Marketing is not as easy as it seems. There are many best and popular ways that help you in content marketing, but creating a piece of unique and original content is still a painstaking task for many.
If you are a blogger, online marketer and social media handler then definitely you'll be familiar with the ache of creating a valuable and worthy blog posts or content.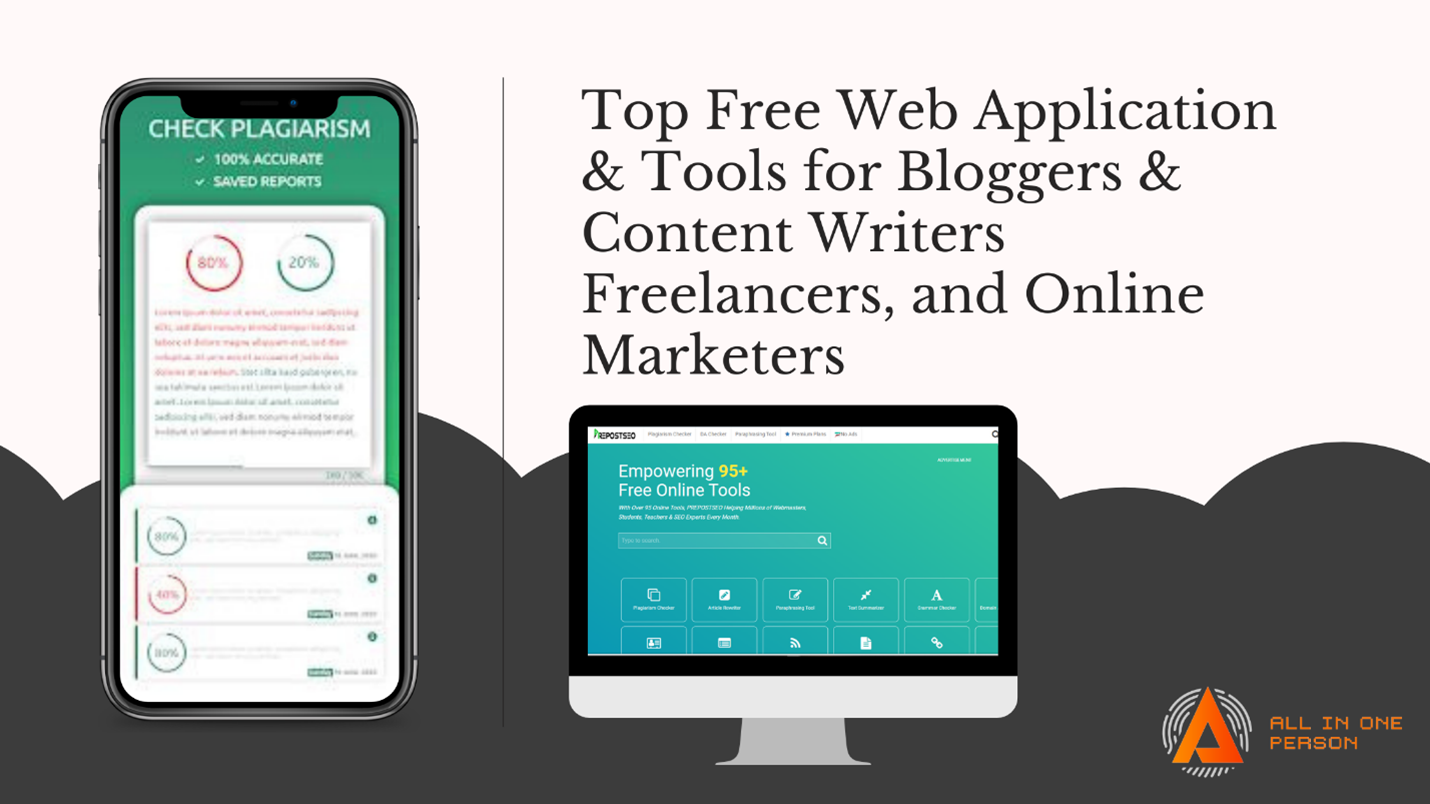 As we all know that there are many free tools available on the web which helps in content creation and marketing. But how to find out from where to start?
Don't worry, today, we will tell you some of most favored free tools by bloggers and content writers for content marketing and even for freelance services.
So let's start with the topic generating tools for your blog posts.
Topic generating tools
Hubspot blog topic generator
You know what the most difficult part of writing is? Coming up with the topic. This tool makes it easier by providing you with five related ideas at once.
All you have to do is enter three nouns (for example "blogging," "content creation," and "content marketing") and HubSpot will spit out five related titles.
You can pick your favorite, come up with some new ideas based on the options provided, or just use the tool as inspiration for thinking up your own title.
CoSchedule Headline Analyzer
This headline analyzer tool provides feedback on two key elements of an effective headline: word balance and length.
The word balance rating tells you how well-balanced your word choice is between common words (such as "the," "an," etc.) and uncommon ones that are more likely to grab readers' attention.
The length section rates your headline's optimal length in terms of character count and number of words. A good headline should be of at least 60 characters.
Writing & organizing tools
Draft
Draft is a free web-based writing and collaboration tool that helps you to write better and faster, with fewer distractions.
It's an easy way to collaborate with others on your projects simultaneously, track your versions and store them in a single place.
Draft has markdown formatting and allows you to use predefined styles, custom styles, embed images, videos, files etc., track changes, spell checker, comment on text right inside the editor etc.
It's an excellent tool for bloggers, who want to write without distractions and focus on the quality of their content.
Litlift
Draft is a simple and easy to use tool that can help you write content faster. It comes with a minimalist interface that allows you to focus on the content creation process.
It comes with a powerful editor where you can write your content in plain text or markdown format.
It also has an option to insert images and videos in your posts. You can also collaborate with your team members using this application and edit the document at the same time.
You can store them in cloud storage and share it with others via email or from the web.
It's also available as an app for iOS devices like iPhone and iPad for offline writing wherever you go.
Editing tools
Cliché finder
Cliché Finder is a tool that helps you to find the cliché phrases in your writing. You can use it to create better content on your blog.
Just simply copy your article from word processor and paste it on this tool and click on "Find Clichés" button now all clichés will be highlighted automatically in yellow color.
Grammarly
If you want to improve your English grammar skills, then there is no other tool better than Grammarly. It is one of the best grammar checker tools available on the internet right now.
It checks your spelling, punctuation, repetition of words, adverbs etc. and provides suggestions on how to make your writing better.
It highlights the errors in your work and helps you fix them before posting online. You also create an account on its website to save all your documents in one place so you can access them anytime from anywhere.
Readability score
This is one of the best tools available online to analyze any text or article. Readability Score gives you readability statistics of a piece of text.
It also gives an overall grade to tell you how difficult or easy it is to understand any piece of writing.
Evernote
Evernote is an app for all the writers and freelancers who are always on the move and love to write down their thoughts in a notebook.
Evernote is a digital notebook that provides you access to your notes from all over the world.
It has a free account with 60MB of monthly uploads, which is more than enough for most writers.
You can also collaborate with your friends or colleagues online and can share your notes between two devices.
Evernote also allows you to embed images, audio clips, text files, PDFs and web clippings.
This app also keeps all your information safe by syncing it to each device you use. If you are thinking of switching from paper notebook to digital notebook, then this app is definitely worth a try.
Prepostseo plagiarism checker app
The prepostseo plagiarism checker app is a tool designed to help writers ensure that the content they are publishing is original.
This web app checks plagiarism by comparing the content of articles against online data sources to determine whether the text has been duplicated somewhere else on the internet.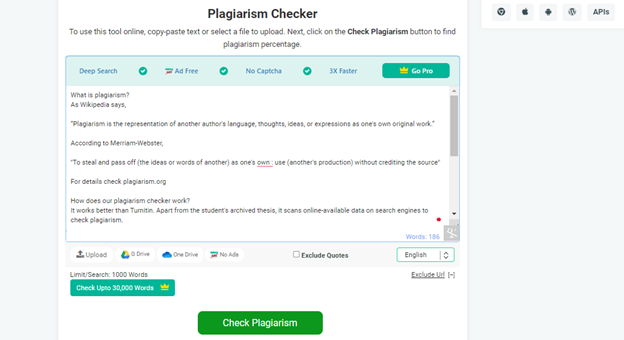 Using this tool is simple: just paste the text you want to analyze into the search bar, click "Check Plagiarism", and wait for the results.
Reviewing these results will allow you to determine whether any sections of your article have been copied from another website, which means you can either remove these bits of text or give credit to their original author.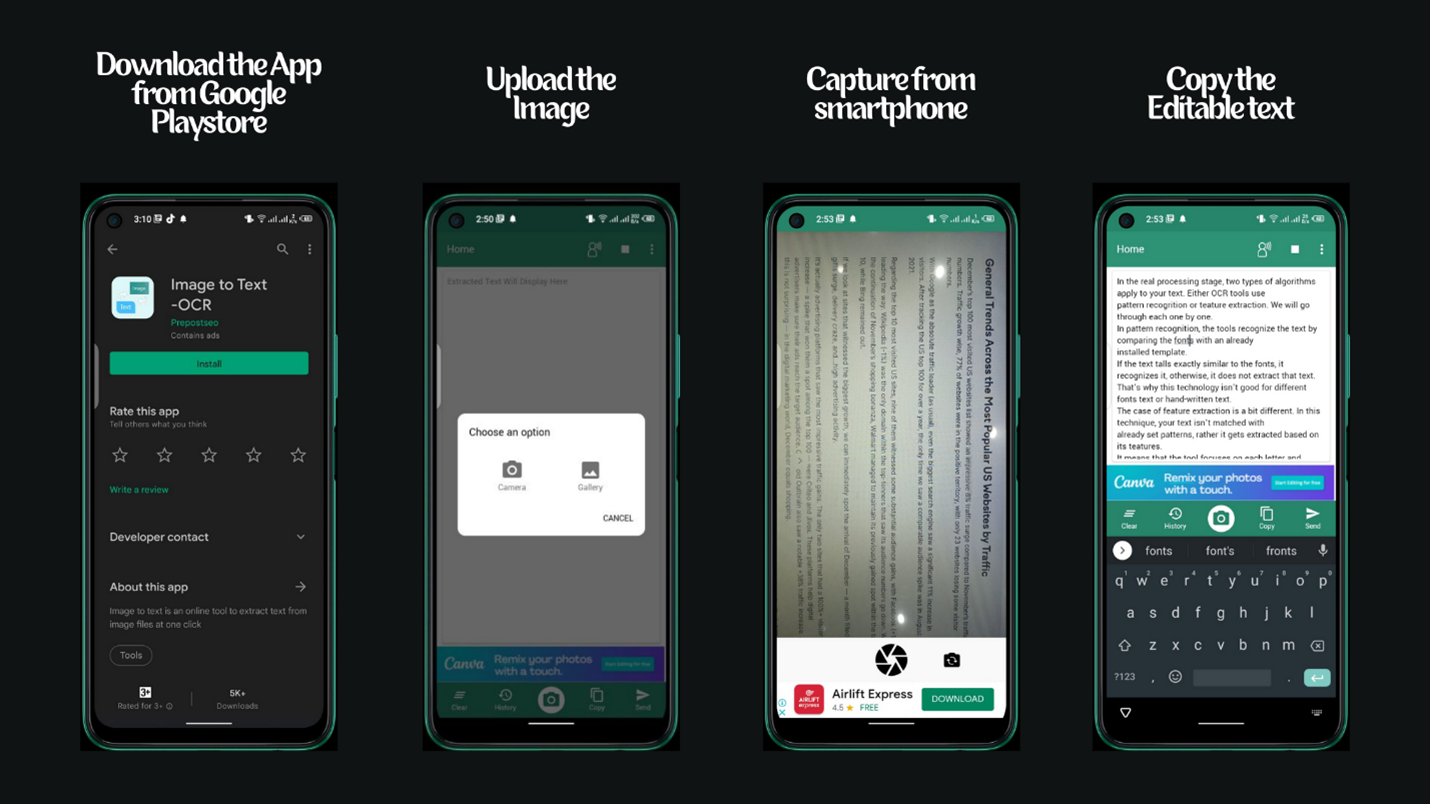 Paraphraser
Paraphrasing tool is an amazing tool to change the sentence, words or sentence structure and make your content unique. The paraphrasing app will allow you to do this task quickly and easily.
This tool also provides a one click solution to all your content duplication problems.
You just enter any text and click rewrite it buttons to get a new version of rewritten text within seconds.
It is a reliable paraphrasing tool that can change the words into their synonyms, change the sentence structure and produce unique content.
It is best to use this paraphrase tool because it saves time to write a sentence or paraphrase a paragraph.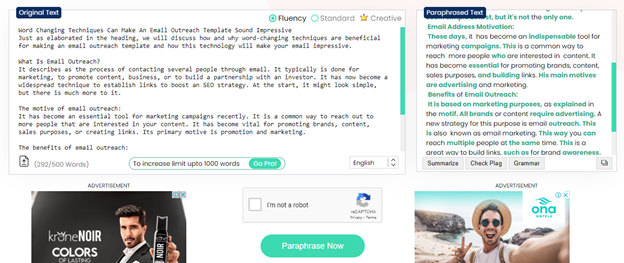 Graphics tools
Canva
Canva is a free web application for designing and editing graphics. You can use Canva for creating graphics for blog posts, social media posts, and presentations.
If you are not a designer but want to create awesome graphics without spending your time in learning design software like Photoshop, then you must try Canva.
Papyrus
Papyrus is a basic online image editor for making ebooks in pdf, epub and kindle versions. Just use drag and drop layout and the tool will create a gorgeous image in seconds.
Picktochart
Visualizations are an efficient approach to repurposing your blog material and showcase your thoughts in a visually appealing manner.
Piktochart is an incredibly simple graphic generator with a collection of beautifully designed themes.
Conclusion
Being a blogger, online marketer, freelancer or a content writer is one of the most unperturbed profession you can adopt. You get to be your own boss, work from anywhere in the world, and earn money from something you're passionate about.
However, it's not always as easy as it sounds. While there are tons of opportunities for writers out there, the competition is fierce.
In order to stand out and make an impact with your writing, you need to create high-quality content that people actually want to read.
We have elaborated the best online web applications for bloggers, content writers, freelancers and online marketers that will keep them productive and help them work more efficiently.