Monthly collection of must have extensions for Chrome and Firefox from my telegram channel on June 2019. Here you will find a brief description of extensions for your favorite browser.
This is autotranslated version of this post.
In today's selection:
Video Speed Controller (speed control HTML5 video)
Clipchamp (convert and compress video)
Gmail Email Templates (copy the style of the received email)
Contact Out (find anyone's email)
Gmail Message Preview (email preview for GMail)
uBlacklist (exclude sites from search results)
Video Speed Controller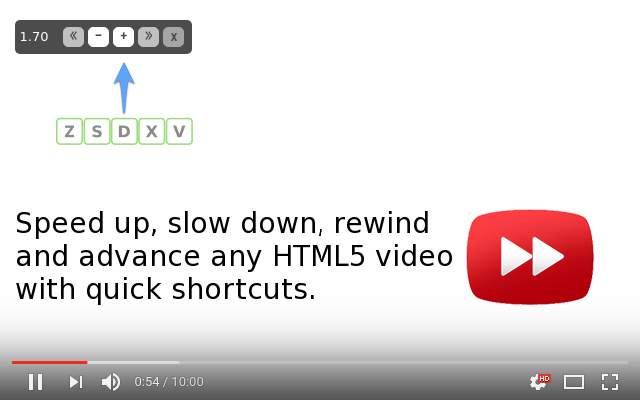 Video Speed Controller adds the speed control of the playback for any HTML5 video.
Clipchamp
Clipchamp is a free web service and browser extension for Google Chrome that adds a handy utility for working with video directly in browser and allows you to convert or compress video into smaller size without any loss of quality.
Gmail Email Templates
Gmail Email Templates is an extension for Google Chrome that will help to copy the template of any received email.
Will be useful to those who work with mailing lists.
Contact Out
Contactout helps to find almost anyone's email with help of LinkedIn profiles. Also, you will be able to see other data like phone numbers, email addresses, and links to social media profiles.
Contact Out has over 600 million emails in database.
Install from Contact Out website
Gmail Message Preview

Gmail Preview adds a preview for emails in Gmail.
uBlacklist
uBlacklist will help to hide any site from Google search results.
If you don't want to see a particular site in your search results, add it to the list and it will no longer appear.