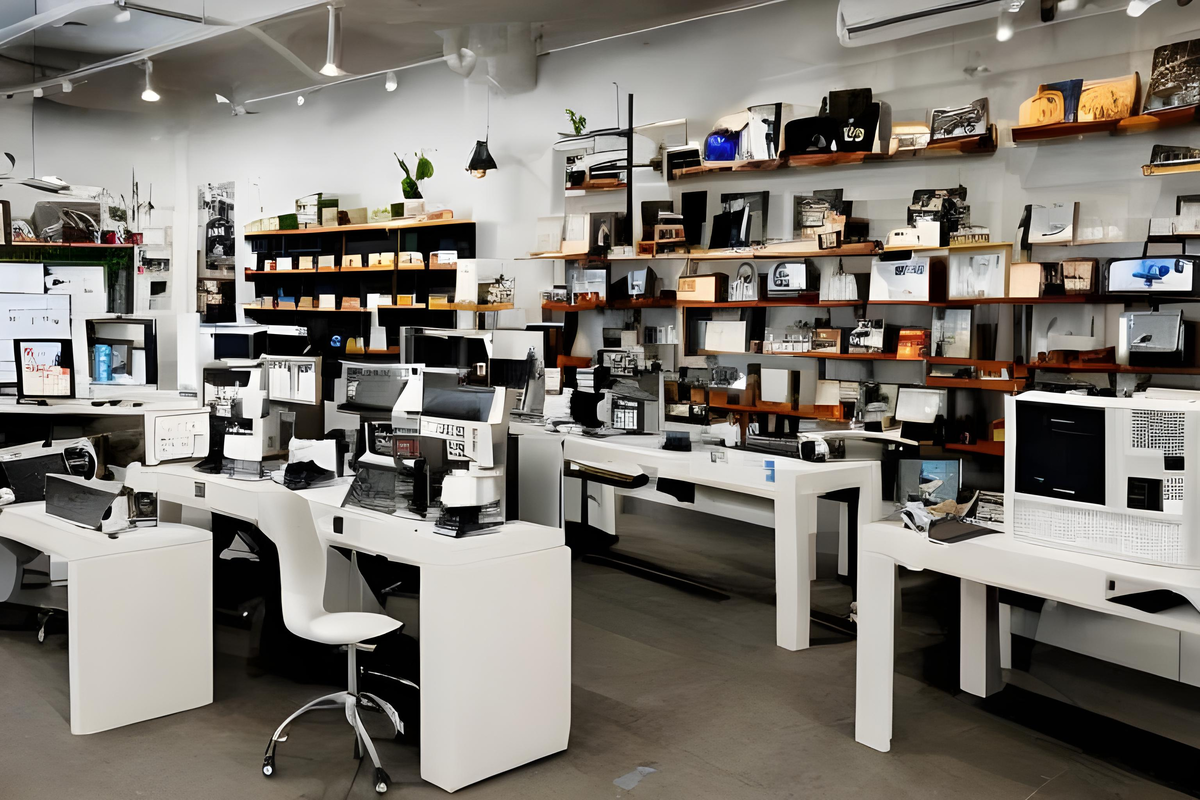 Where can I buy computer components in Kazakhstan?
"Bely Veter" (White Wind) is Kazakhstan's largest shop in terms of range of computer accessories, laptops, peripherals, office equipment and one of the leaders in retail and corporate sales of digital and home appliances in the country.
Thanks to close partnerships with HP, Microsoft, Intel and others, White Wind offers more than 10,000 certified products. New suppliers of innovative technology are constantly being sought. As a result, for example, for smartphones, White Wind officially works with 14 global brands (realme, Xiaomi, Tecno, etc.).
More than 40 shops of the Bely Veter retail chain in Astana, Almaty, Pavlodar, Karaganda, Kostanai, Rudny, Aktobe and other cities, as well as the online shop shop shop.kz serve both residents of cities and remote villages of Kazakhstan. For 13 years shop.kz online shop has delivered more than 1 million orders.
Bely Veter's sales managers are trained and certified in their knowledge of the company's products and sales rules.
Bely Veter's professionalism was confirmed by a survey by Executive Consulting. In 2014, White Wind won first place with a score of 82 out of 100 in the Customer Satisfaction Index.

More than 17,000 grateful customer reviews appeared on kaspi.kz in 2020. Since 2012, the company's online shop has accumulated more than 12,000 reviews from grateful customers. And since 2015, White Wind has successfully maintained a five-star rating on the independent platform Yandex.Market. In 2021, shop.kz was ranked 11th out of 35 best online marketplaces in Kazakhstan by the editors of Forbes magazine.

More than 20 years of work of "Bely Veter" both with individual buyers and enterprises help each client to get:
consultations in the sales departments, social networks (Instagram, Telegram, Facebook, vk) on the company's products, taking into account the needs and wishes of the client;
Information about promotions and price reductions;
in-store help in choosing equipment, payment methods, delivery, bonuses and discounts;
warranty and post-warranty services.
Visit White Wind's retail outlets and shop.kz online shop and make your purchases. In Kazakhstan, you won't find such a large selection of components as at shop.kz:
Processors, Mainboards, RAM, Graphics cards, Hard Drives, SSD disks, Power Supplies, Enclosures, Processor, Coolers, Water Cooled Systems, Thermal Paste, Optical Disc drives (drives).