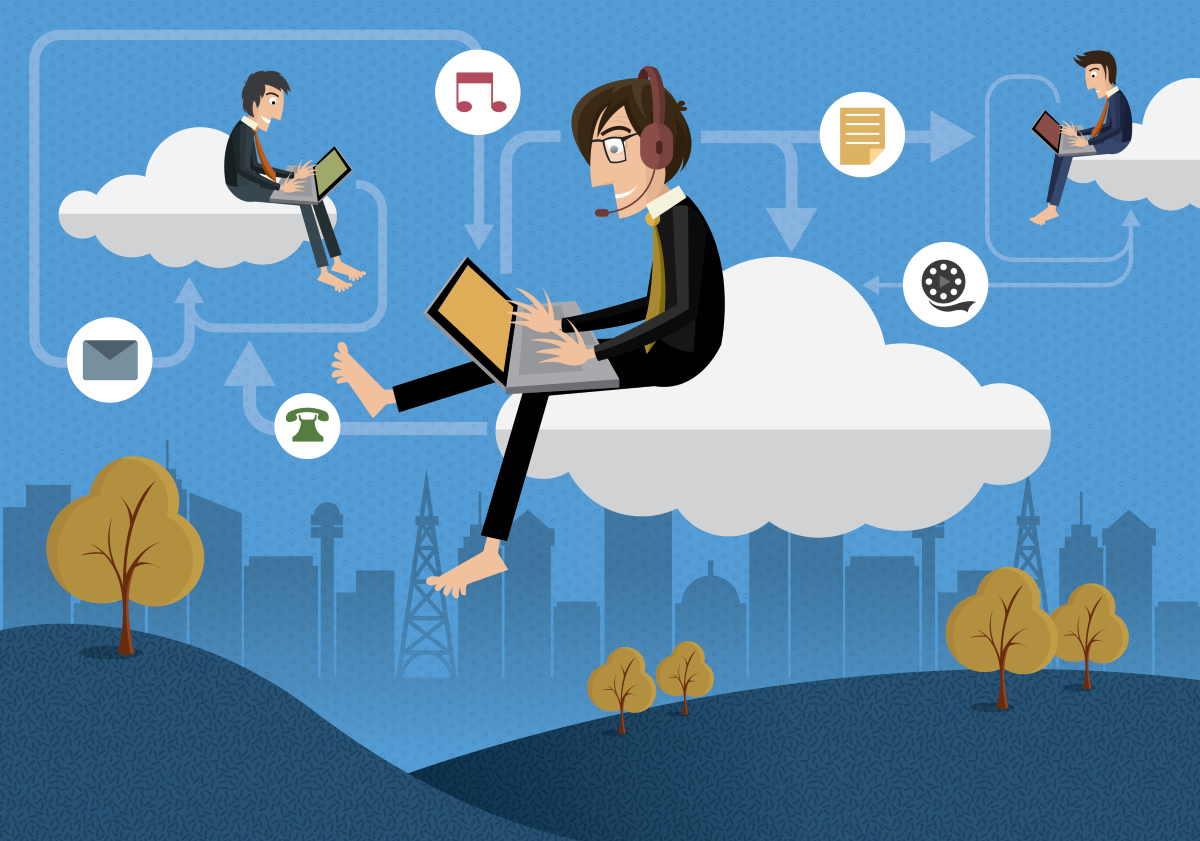 8 popular cloud storages. From Dropbox to Mail.ru
Which cloud storage is the best? Everyone should answer this question himself, but in this article I will talk about the main advantages of popular services. And you can make the right choice.
All applications support popular operating systems and mobile platforms. Therefore, this item can be ignored.
Dropbox
One of the simplest and most popular services that just works. By default, you are given 2 GB of free file storage space, which can be increased by inviting friends and completing simple tasks.
If you accidentally deleted or changed a file, you can always restore its previous version through the web interface of the service.
In addition to storage, Dropbox Paper is a cloud-based alternative of Microsoft Office and Google Docs. It is possible to connect third-party services for more convenient work.
Cost from $ 9.99 per month. Try Dropbox.
pCloud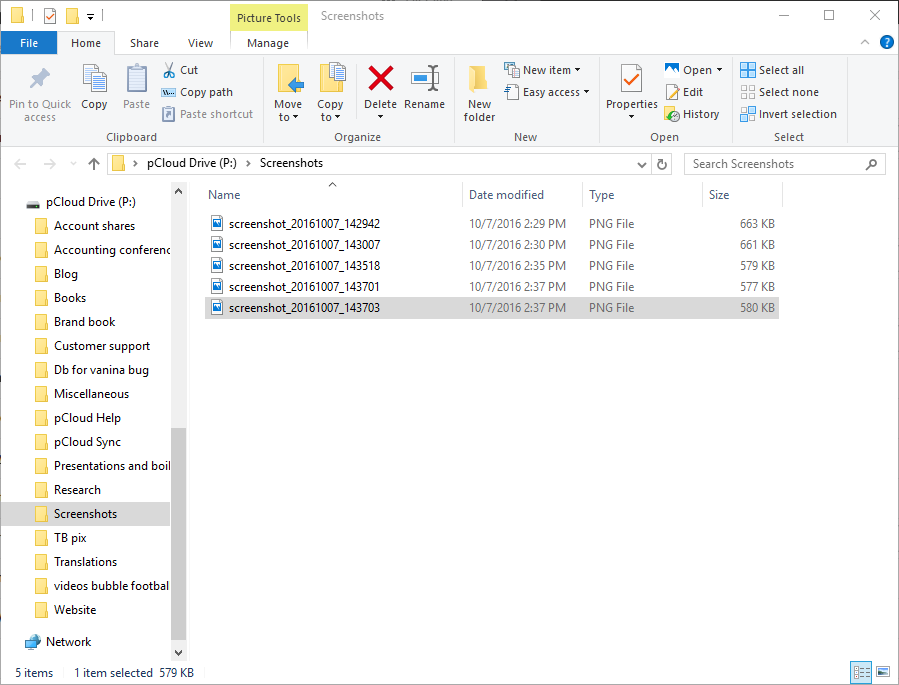 pCloud is a rather popular service. Developers position it as an encrypted cloud storage. After registration, you get 10 GB for storing files.
The service has convenient filtering and file search. Files can be password protected. You will not find any other special features here. But if you need additional data encryption, then pCloud may be right for you.
The cost is from € 3.99 per month and there are lifetime licenses. Try pCloud.
MEGA
This service is more likely to share files or upload them for long-term storage. By default, you are given 50 GB in the cloud, which can be expanded with simple tasks. After six months, the volume will still be reduced to 15 GB.
The main function of MEGA is the security of your data. All work with the service is protected by end-to-end encryption. Collaboration on files and chat is supported. There is a versioning of files and you can restore files to their previous state.
The service does not support file synchronization. MEGA often used for illegal content and in case of problems your data can also be compromised.
Cost from € 4.99 per month. Try MEGA.
Box
This service is primarily aimed at small and medium-sized businesses and will be a great alternative to Google Drive or Dropbox. Integration with many other online services is supported. At a free rate 10 GB is given.
Collaboration on documents in real time, versioning and flexible access settings are available.
For large companies, there are plans with unlimited storage, Active Directory and Single Sign-On (SSO) support, branding and data loss protection.
Unfortunately, you cannot sync files larger than 5 GB. And in general, the synchronization system is a bit outdated.
Price from € 4.50 for corporate users or from € 9 for private. Try Box.
Google drive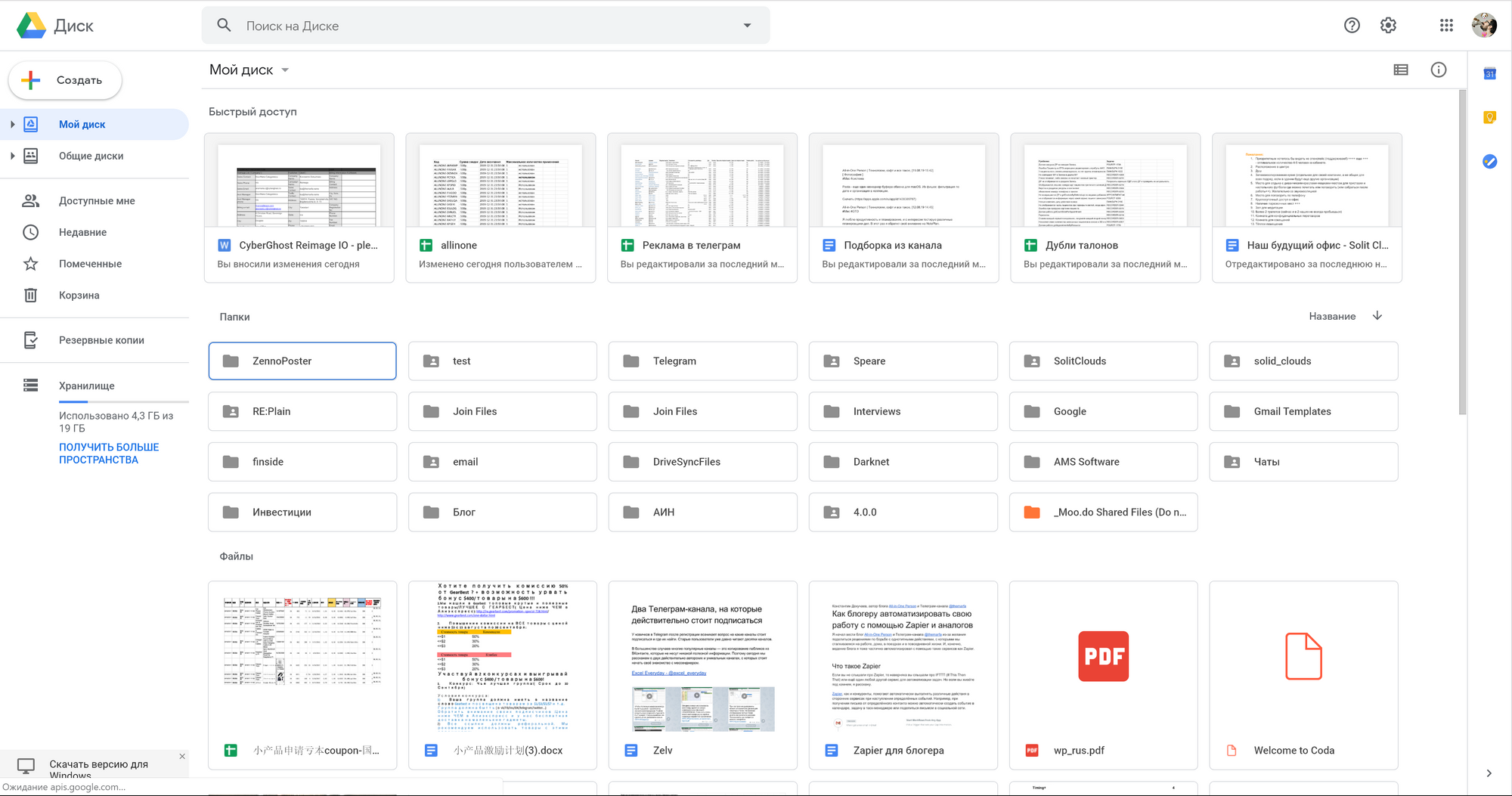 If you have a Google account, then you have Google Drive. This service combines cloud storage and a powerful online office. A simple interface and the possibility of collaboration will also be of interest to many users. By default, you are given 15 GB.
Convenient integration with other Google services, online office suite, availability on all devices and popularity. Here are the main advantages of Google Drive, but do not forget that Google is always watching you.
The cost is from $1.99 per month. Try Google Drive.
OneDrive
OneDrive is a Microsoft app and, most likely, you already have an account in this service. It comes with Windows bundled. 5 GB is provided at a free rate, and a terabyte for Office 365 users.
When working with OneDrive, you get file versioning, the ability to share files, and other standard features of such services.
An interesting feature of the service is files on request. You can work with data in the cloud from a computer without downloading to disk.
Cost from $ 3 per month for 100 GB. Try OneDrive.
Yandex.Disk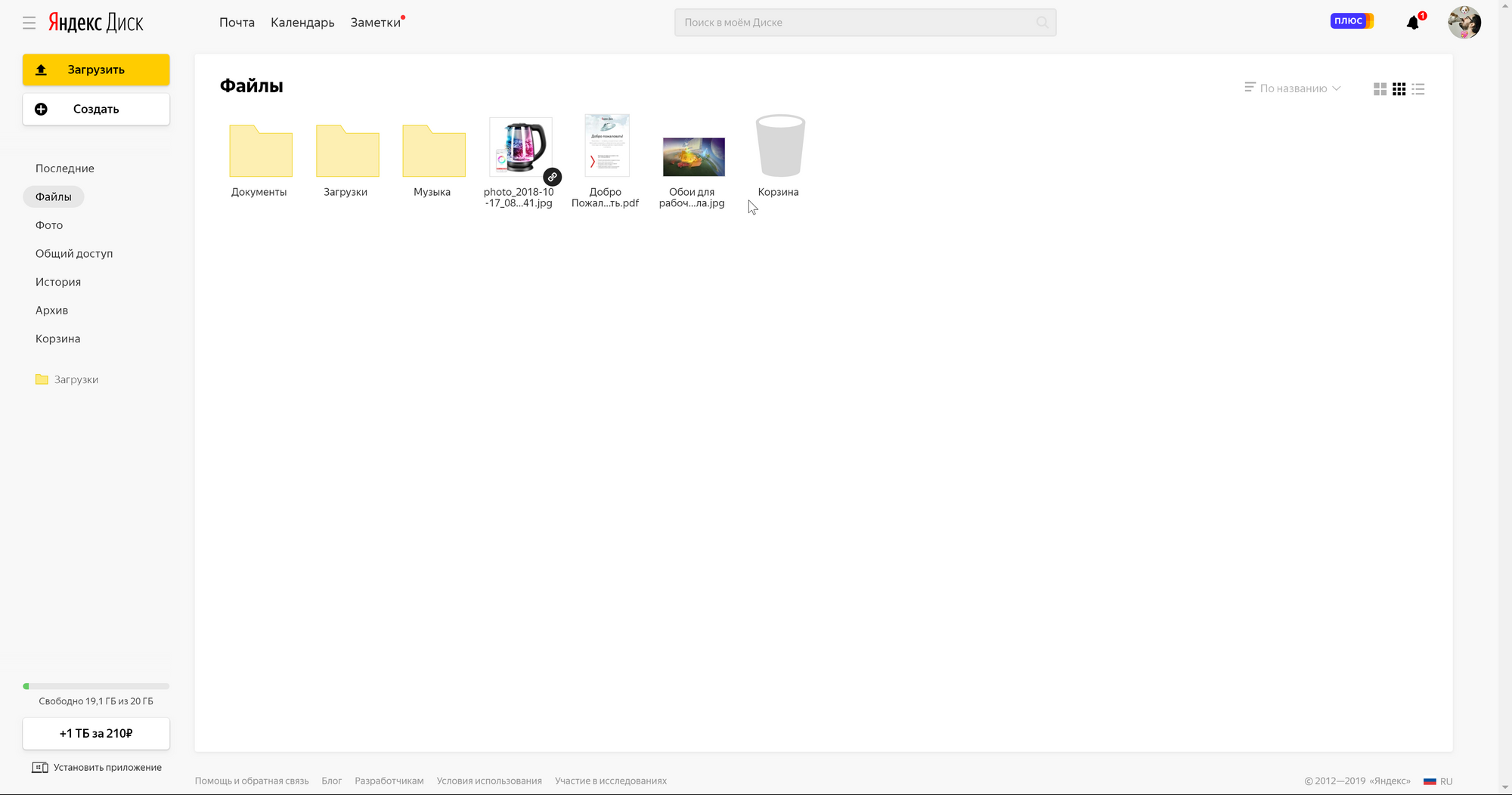 Cloud storage from Yandex, as the name implies. When registering, they give 10 GB, and when connecting Yandex.Plus, you can get another 10 GB.
When registering for the service, you get free access to the online version of Microsoft Office and can share files up to 50 GB in size. File sharing and a built-in screenshot editor are included.
In the paid version, you get 100 GB in the cloud, versioning files, and also removes the restriction on downloading from public links.
The cost of $2 per month. Try Yandex.Disk.
Cloud Mail.ru
Service from Mail.ru. When registering, you get 8 GB.
Like Yandex, you get the opportunity to work in Microsoft Office online, a screenshot editor and collaboration. An interesting feature is the ability to work with the cloud via WebDAV when installing the Disk-O client.
In the paid version, you can upload files up to 32 GB, use native WebDAV and versioning files.
The cost of 75 rubles per month. Try Cloud Mail.ru.