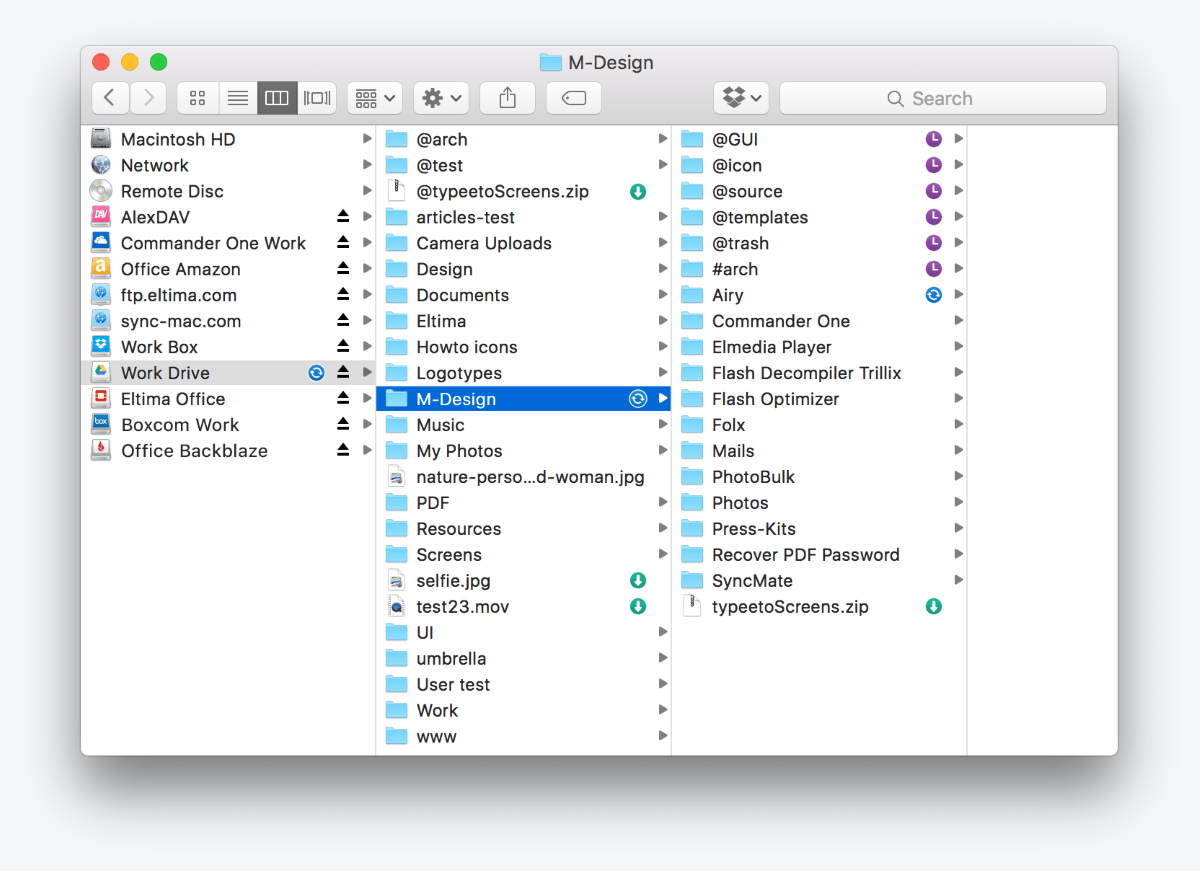 CloudMounter. How to connect to popular cloud storage via WebDav
How much cloud storage do you use? I have Dropbox, Google Drive and Microsoft OneDrive. If you install all clients on the computer, then you have always something to sync, and SSD will be killed. In this case, the best option is to connect them via WebDav.
This is autotranslated version of this post.
WebDAV is a kind of virtual disk to access files in the cloud. All popular services support this feature, and you can work with files without a direct download to your computer.
Despite the support of the technology, not all services allow this formally, and not always have the instructions to set up. To simplify the task, you can use third-party utilities.
CloudMounter utility for Windows and macOS, which helps you to connect cloud storage via WebDav.
With its help, you can configure any FTP/SFTP/FTPS servers, Microsoft OneDrive, Backblaze, OpenStack Swift, Amazon S3, Dropbox, Google Drive, Box and any WebDAV service. If your cloud storage is in the list, then read below.
After starting CloudMounter offers to connect to one of the most popular cloud storages. Other settings in the program (except for autorun at system startup). It needs to be enabled if you want WebDav disks are automatically mounted after the computer is turned on.
When you click on the icon of the cloud storage opens up an authorization window. All data transferred between storage and CloudMounter is encrypted, and the program works according to the official protocols of the services.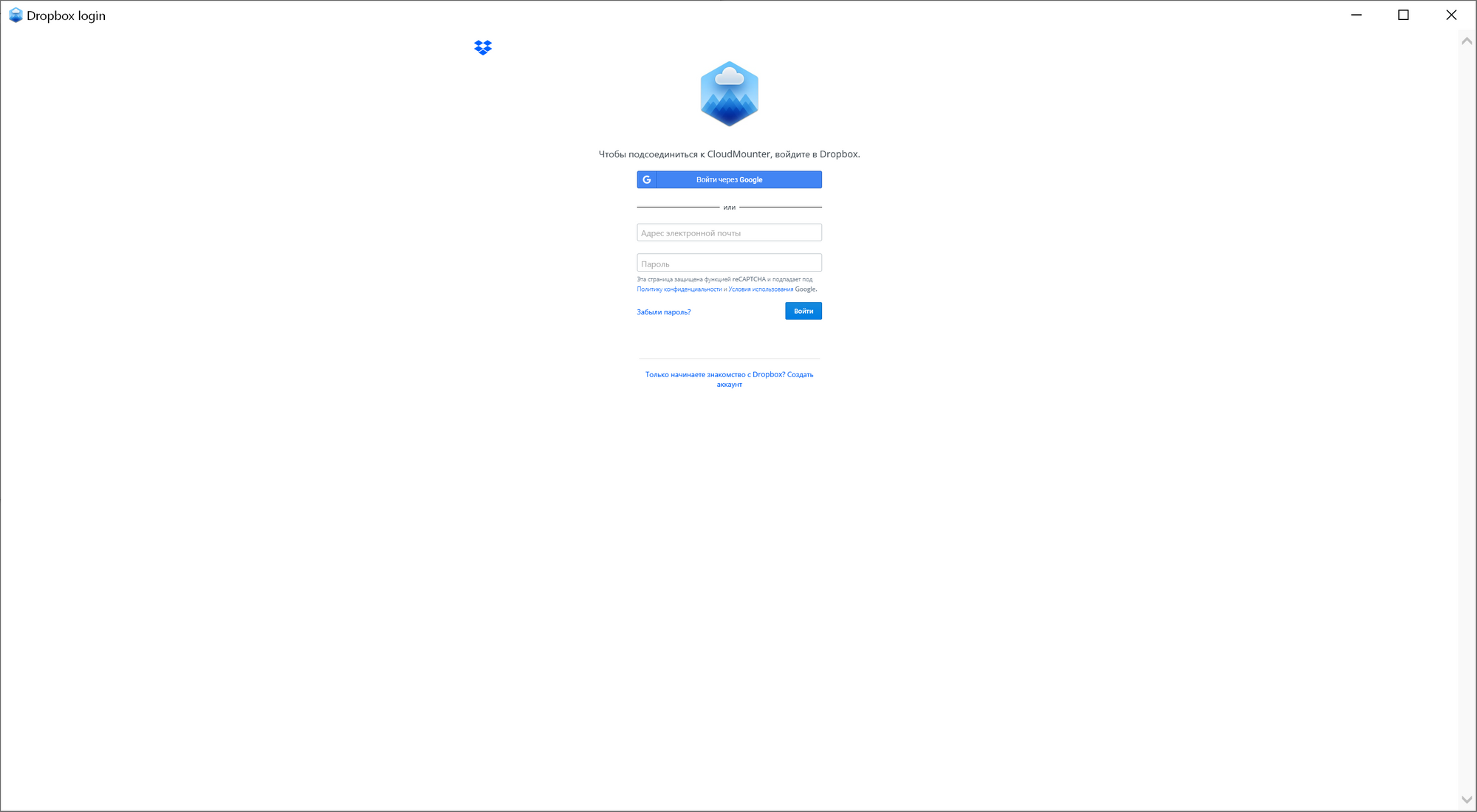 Then you need to choose settings for the disk. You can specify it a name and choose a drive letter. It is better to choose letters from the end of the alphabet to avoid conflicts when connecting flash drives and SD cards.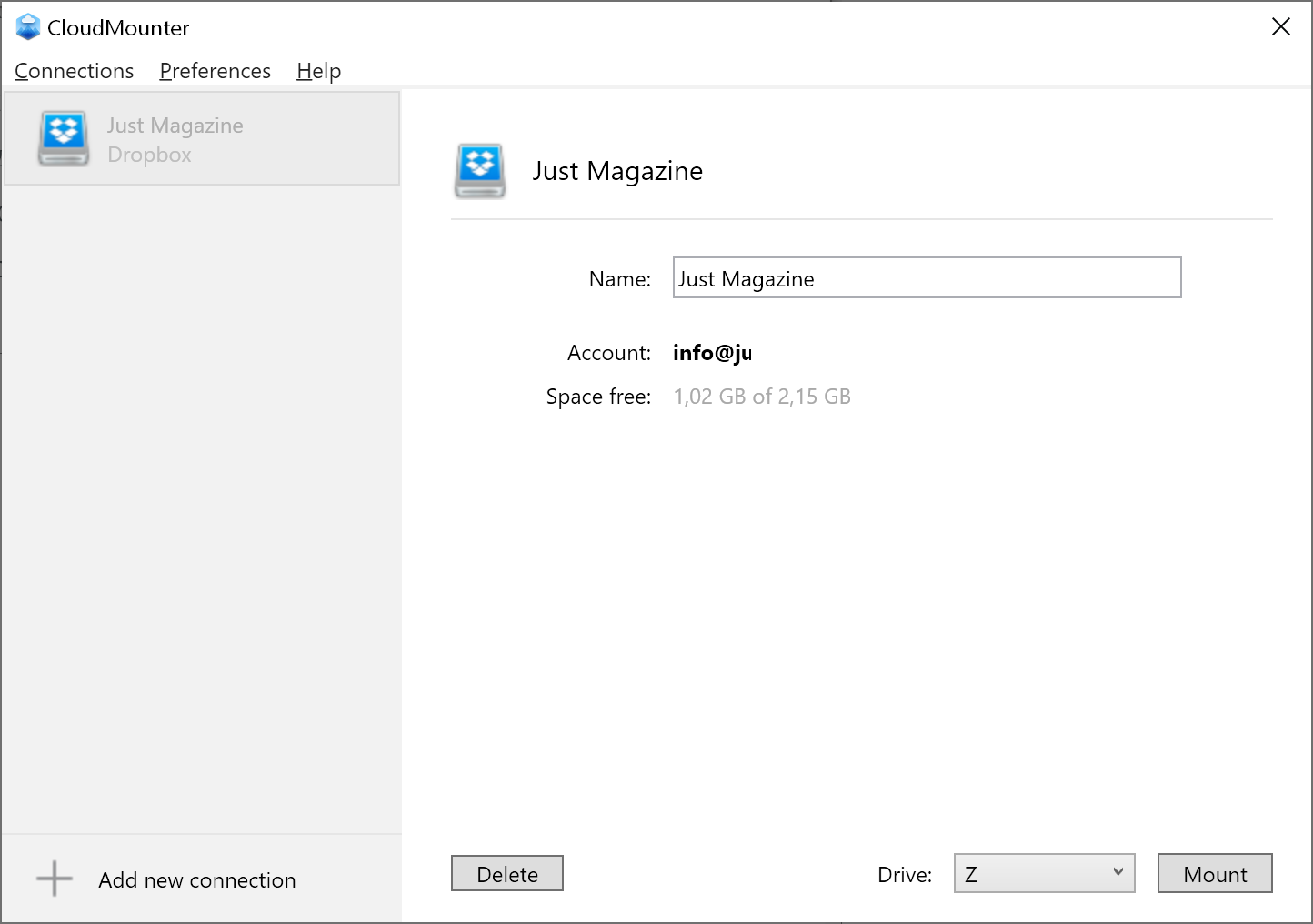 To mount a disk you need to press "Mount" then it will be immediately available in Explorer. To disable, click "Unmount".
Since WebDav for the system is a normal hard drive, it could be the same as other drives. In Explorer, Finder and other programs, the cloud storage appears as system drives.

And you can connect multiple accounts from one "cloud" and access them simultaneously.
Download CloudMounter