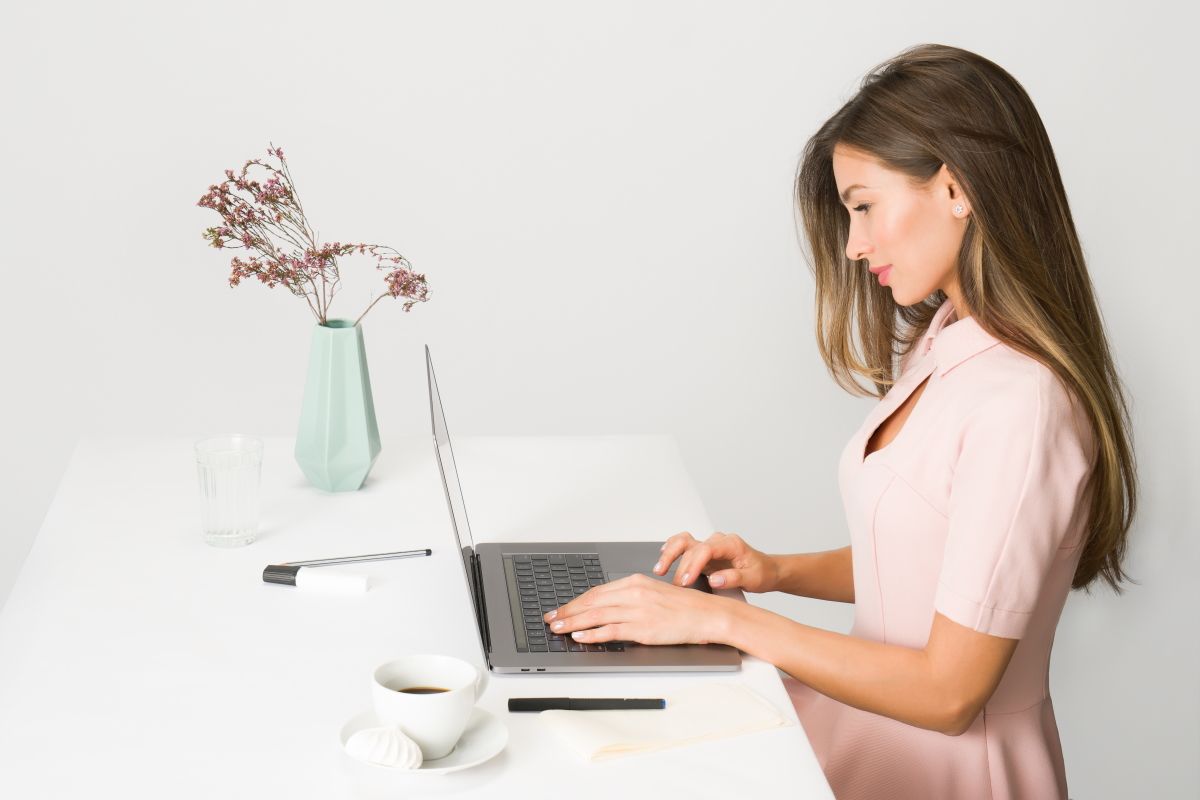 Freedom Review. How to keep focus on work
The work of a normal person at a computer is 146% of social networks and 40% of real work. If you don't have enough of selfcontrol, you can use high technology.
Freedom is a cross-platform service that blocks access to social sites and other resources while you work.
Freedom client is available on Windows, macOS, Android, iOS, Chromebook, Linux. There are also extension assistants for popular browsers.
Freedom setup
For the service to work, you need to install an application on the device, but nothing will work right away. In desktop applications, there are no settings, and all work is done through the web interface.
The admin panel is divided into device management, session blocking, sound notifications, session management and the block list.
The client installed on the device will be displayed in the My Devices section. Here you can rename or delete the device, see the date of the last synchronization.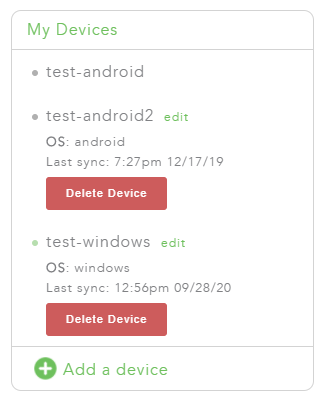 Next, you need to go to the My Blocklists section, where you can activate blocking sites by preset categories or add an address manually. It is better to make an understandable name for each such sheet.
In the My Sessions section, you can set the session duration, select the blocking categories (all sites, applications, lists) and select the devices on which the session will be activated.
In the Session History section, you can view data on completed sessions, add achieved tasks to them.
Application blocking is manually configured on the device through the application control menu.
In the Option section, when you activate Locked Mode, you will not be able to make changes to the lock settings.
Focus Sounds are simply a collection of background sounds for greater concentration.
Freedom on devices
As you can see from the paragraph above, you can start blocking remotely. Or you can do it locally.
To do this, in the Freedom context menu, select the blocking category, and then start the session.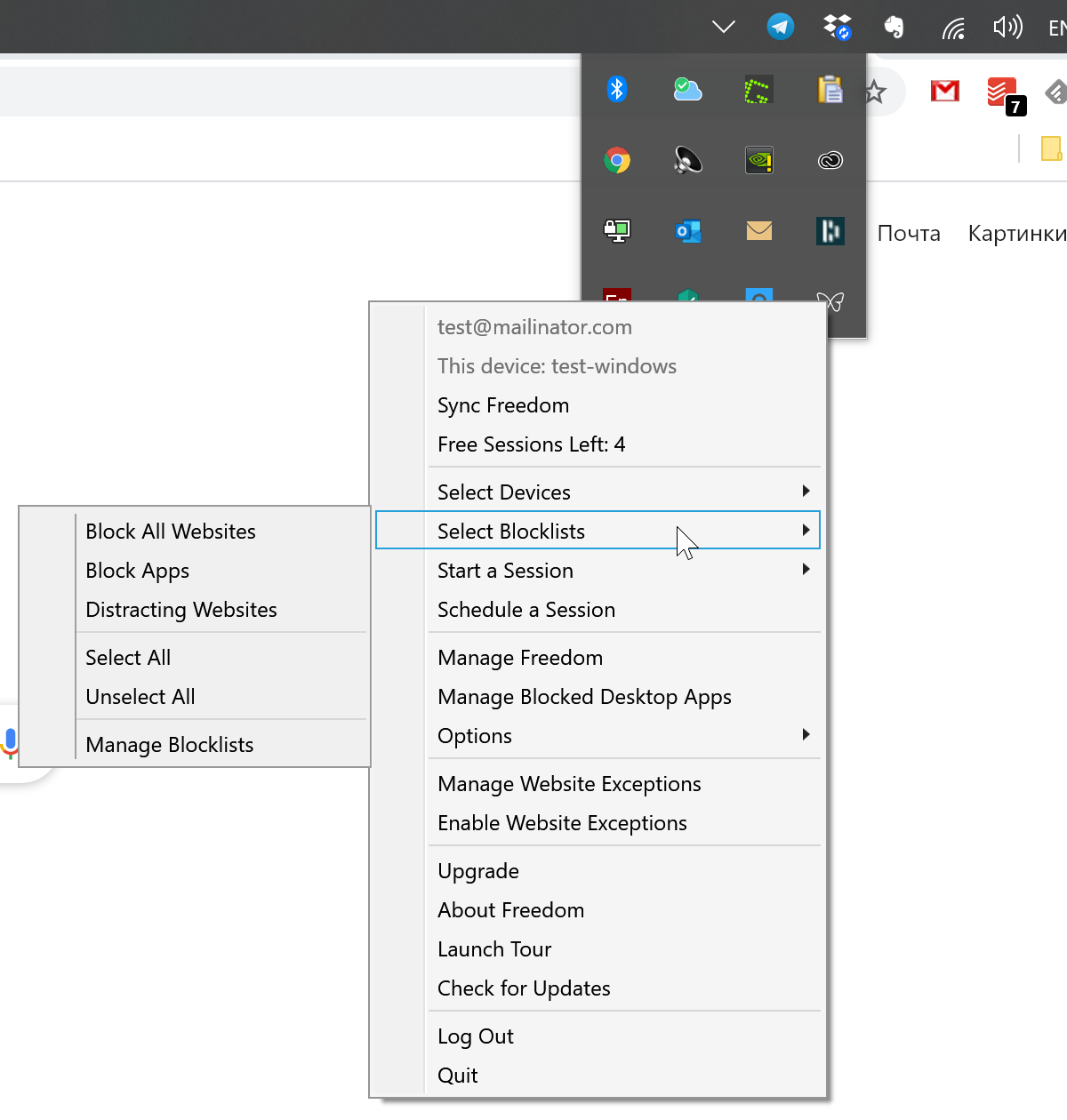 After that, when you try to go to some Facebook or launch a prohibited application, you will receive a message stating that it is time to work (if you have a companion extension installed).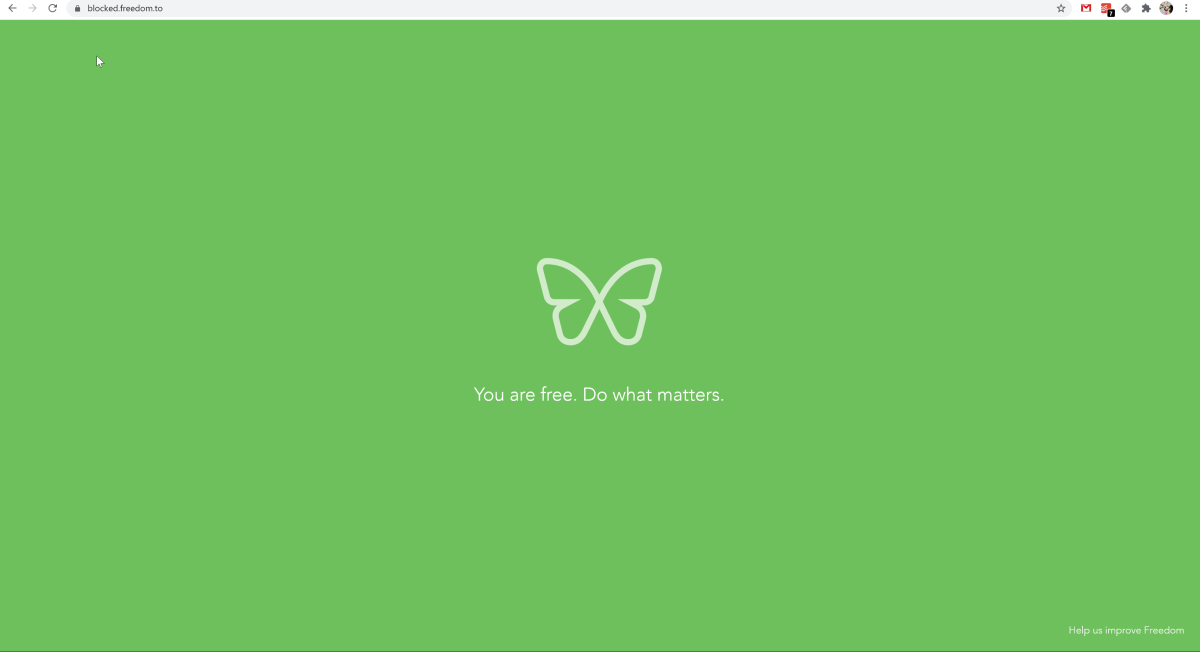 Session activation on mobile devices works in a similar way.
It's funny that when you launch Freedom on mobile phones, the first thing the user does is see a feed with company news (AKA helpful productivity tips). At first I even forgot why I had launched the application and started flipping through the feed.
Pricing and premium features
The basic features of Freedom will be enough for most users. The main limitation is the number of active sessions per account.
When you pay $ 2.42 per month, with an annual rate or a one-time payment of $ 64.50, you will receive an unlimited number of sessions and devices, the ability to schedule sessions, the ability to block settings from changes, new sounds and achievements.
---
To be honest, I've always been skeptical about such applications. In the end, everything revolves around personal perseverance and responsibility. If a person wants to be distracted, he will do it. And what prevents you from simply turning off Freedom and sitting in social networks?
And in general, I remained unconvinced. But Freedom, thanks to the web admin panel, still complicates this task a little. You can ask the teammate in charge to set up timed blocking of distracting resources. And you yourself can use only the client part with locked settings.