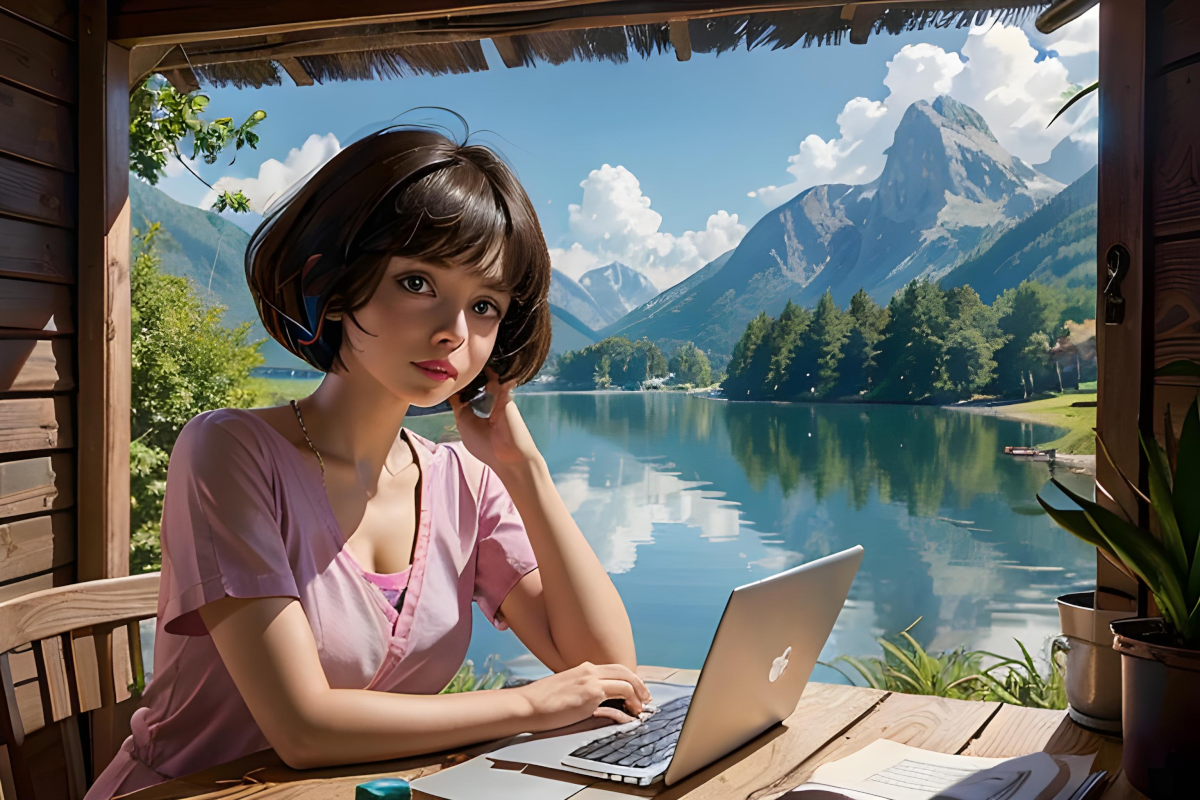 How to find the websites you are registered on
Access to even the simplest site often requires you to go through a registration process. Whether he needs it or not, it doesn't matter. Important – how to understand where you even managed to register for all these years?
Of course, password managers partly solve this problem, but this information is not always stored in them either. After all, somewhere you registered using authorization through a social network, somewhere – by phone.
Authorization via Google
I will not discuss each authorization method, but will focus only on Google. But by analogy, you can find accounts in other services.
In the case of Google, you need to go to your account management page at this link https://myaccount.google.com/ and go to Security > Related Third-Party Apps and Services.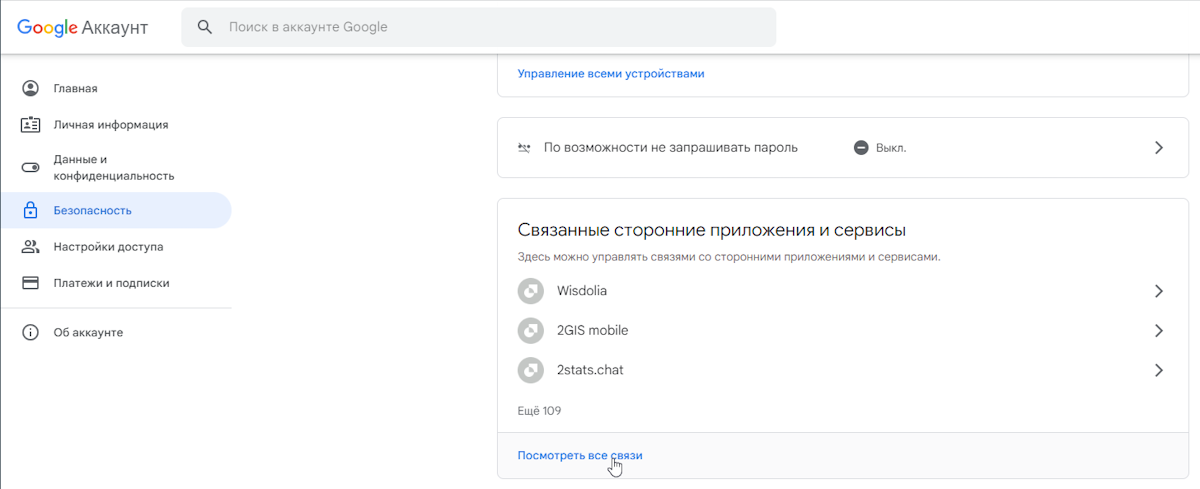 Here, when you click on the View all links button, you will see a list of all sites that you have authorized through Google or have given them access to your information in the search engine.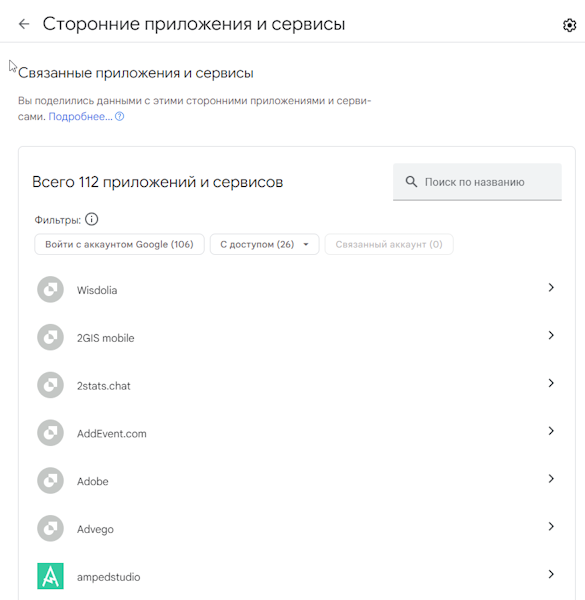 Just Delete Me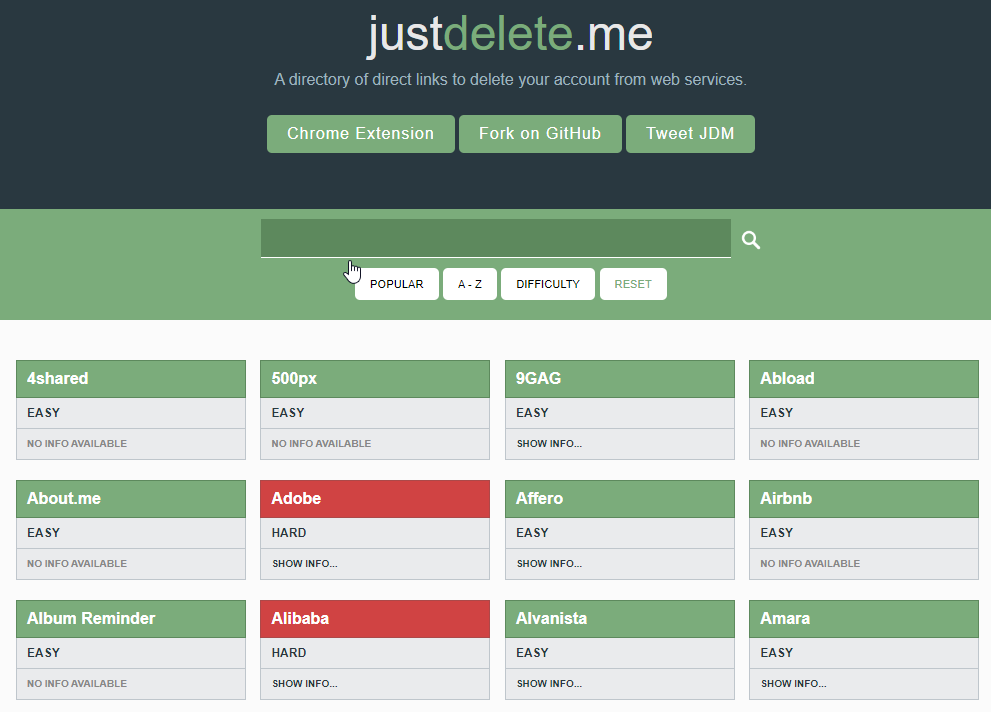 The service is not entirely on the topic of the question, but with its help, you can find out how to delete your account on a particular site. All information is provided in the form of step-by-step instructions in several languages, indicating the degree of complexity of the issue.
WhatsMyName

On this site, you can specify several usernames at once to search for information about accounts on various networks, including porn sites.
As a result, you get a list of accounts that can be downloaded as CSV or PDF for further analysis.
CheckUsernames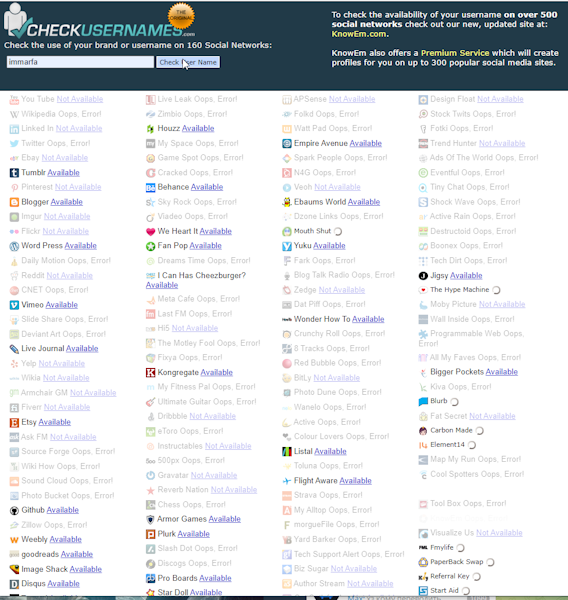 The service serves to search for an available username in 300 popular social networks. Enter the desired name, and information about availability will appear next to the site icon.
Maigret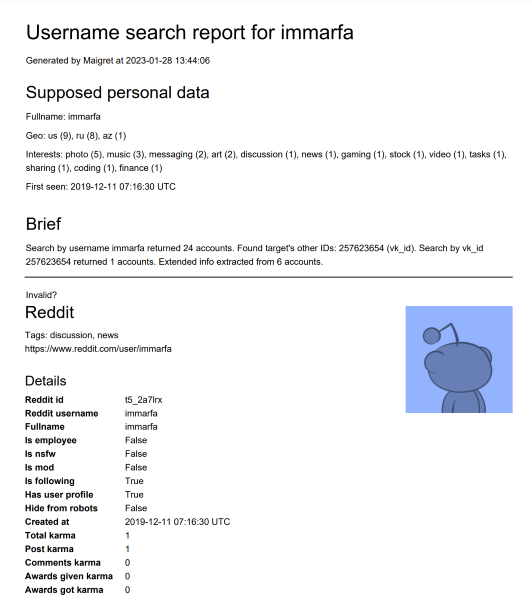 This is an open-source console utility that can collect a dossier on a user by their username using open-source data search.
BeenVerified

The site can search by first name, last name, phone number, mail, address, and car number. Most likely, info is collected only according to data from geos from the USA, but who knows. The report download costs $1 for the first month and $26.89 thereafter.
I honestly wanted to pay for a subscription, but the trial cancellation scheme is very muddy. And to get the result, you need to specify your email.
I also want to note that there are similar sites PeopleLooker and SocialCatfish. Apparently, these are clones of the same office. In general, I do not recommend.
Spokeo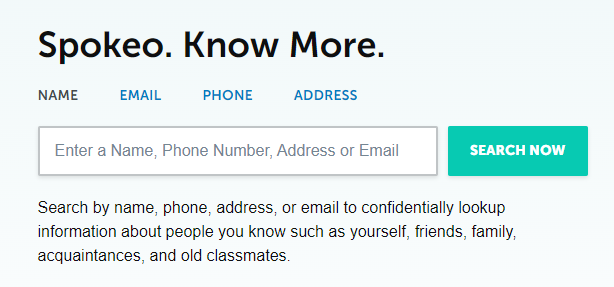 In many ways, it duplicates the features of the site above, but it looks less cloudy and more legitimate. You can unlock the report for $0.95, but I still didn't dare to pay.
On the other hand, even on the preview of the report, my real information was visible, unlike the fakes above.