How to pause a video or a game when you're not watching on a smartphone
It's really frustrating when something distracting you from a game and your hero dies? Or if you need to find the pause button in the video when you need to talk to someone. You know, those days are gone.
Face Pause app for Android, which automatically puts a game, a song or a video on pause the video whenever you're not looking at the smartphone.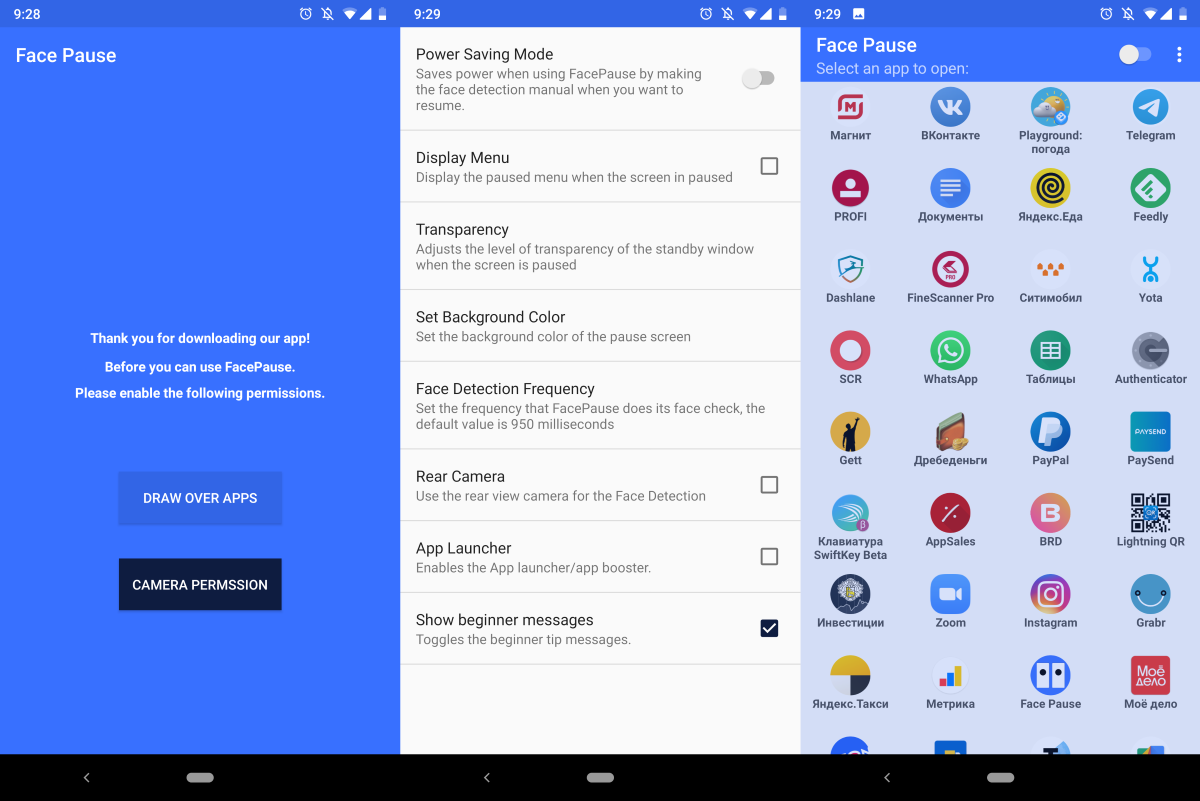 For the application to work you need to give permission to render on top of other applications and access the camera. The app uses your front camera to determine if you're watching the screen or not.
When the application starts it will open the in-app launcher with a list of supported applications.
To activate Face Pause toggle switch in the upper right corner and close the application launcher. Then just run any desired application. When you turn off from the camera the app will be paused.
Download Face Pause