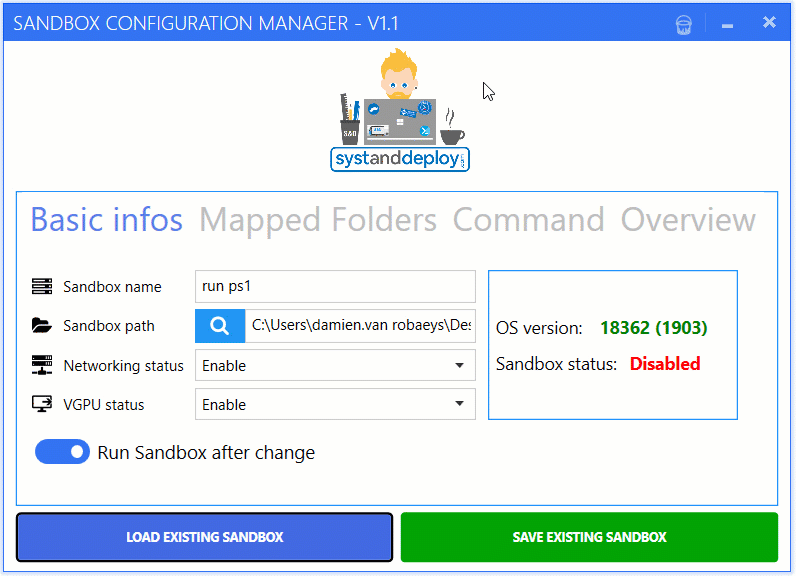 How to quickly create and manage Sanbdox on Windows 10
Windows 10 introduces a built-in sandbox to run programs. Programs that run in the sandbox, do not interact with the system. Allowing you to safely run any software.
This is autotranslated version of this post.
Windows Sandbox Editor program from Microsoft that helps you to setup Sanbdox and manage all startup options.
The program contains four sections:
Basic infos to customize the name of the sandbox, path, disconnect/disable the network and VGPU;
Mapped folders will help to provide access to the folder on the host;
Command controls the command when you run the sandbox;
Overview lets you view the current settings file.
To create the sandbox go to the section Basic infos to define a name and specify the path to the folder in which to store the data. Networking status set to Disabled, if you want to deny the program access to the network. VGPU can also be disabled as this function is required for parallel running heavy programs. Then click the Create button and sanbox sandbox will start automatically.
Download Windows Sandbox Editor