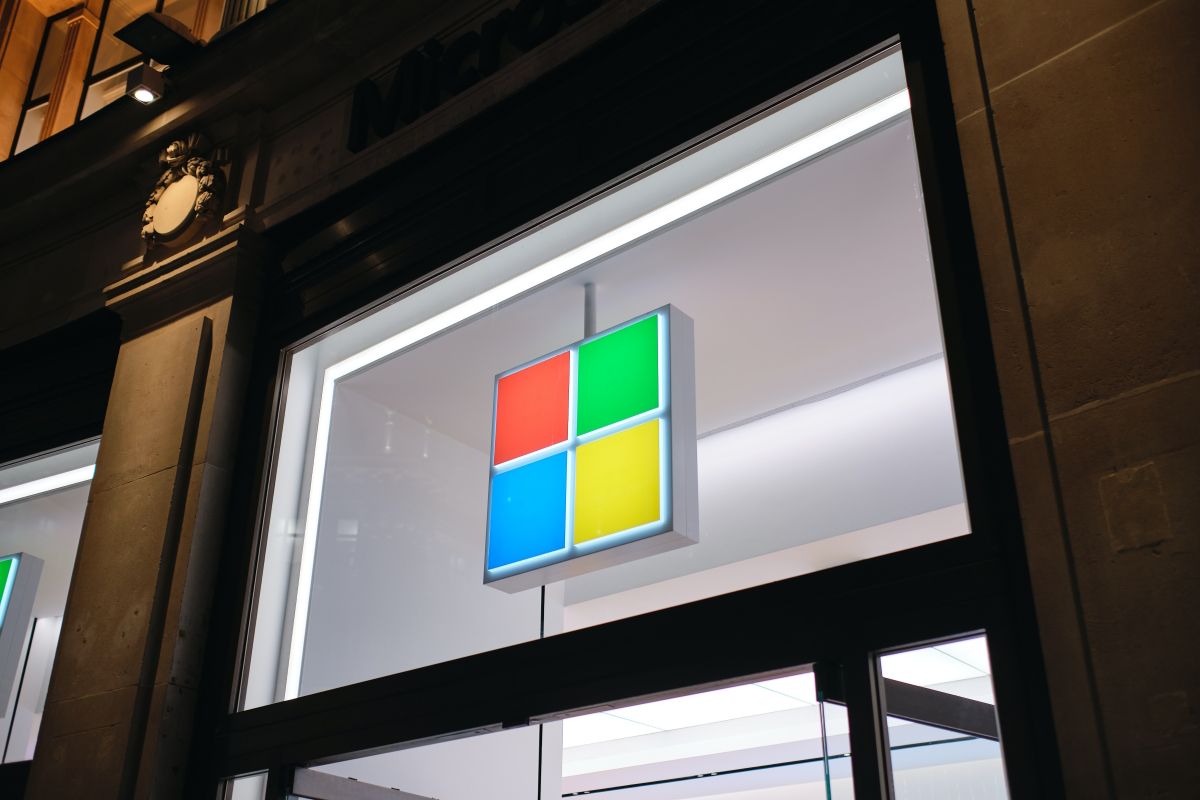 Microsoft Store: what is it, and how does it work?
The Microsoft Store, or Windows Store, is a digital platform for downloading and installing apps on Windows devices. This is the official app store from Microsoft that was launched with the release of Windows 8 in 2012. In this article, we'll take a look at what the Microsoft Store is, how it works, and how to use it.
What it is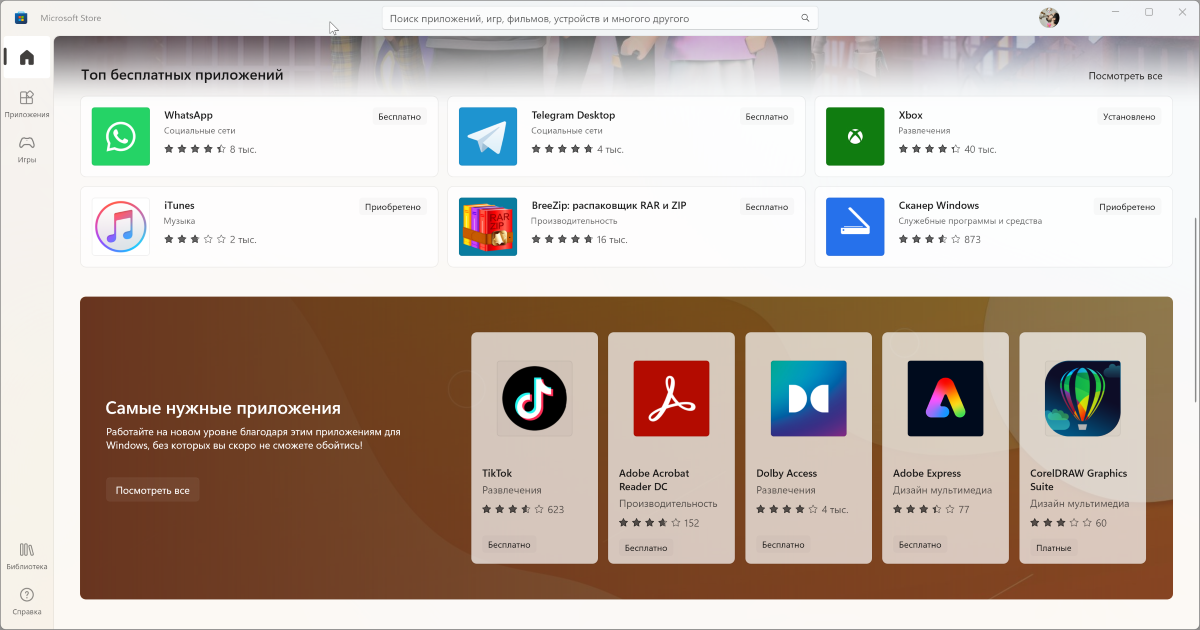 The Microsoft Store is an online app store where users can find, download, and install apps for their Windows-based devices, including PCs, tablets, smartphones, and Xbox consoles. Users can find applications in categories such as games, education, music, social networks, etc. The Microsoft Store offers free and paid apps, as well as in-app purchases.
How does it work
The Microsoft Store uses an automatic installation mechanism that makes it quick and easy for users to download and install apps. In addition, the store provides automatic updates, which allows users to get the latest versions of applications without having to manually check for them.
You must have a Microsoft account to use the Microsoft Store. This allows users to store their applications and settings in the cloud, making them available on all Windows devices they are logged into. In addition, the Microsoft Store uses a ratings and reviews system to help users choose the most popular and trusted apps.
How to use it
To use the Microsoft Store, users must open the Microsoft Store app on their device.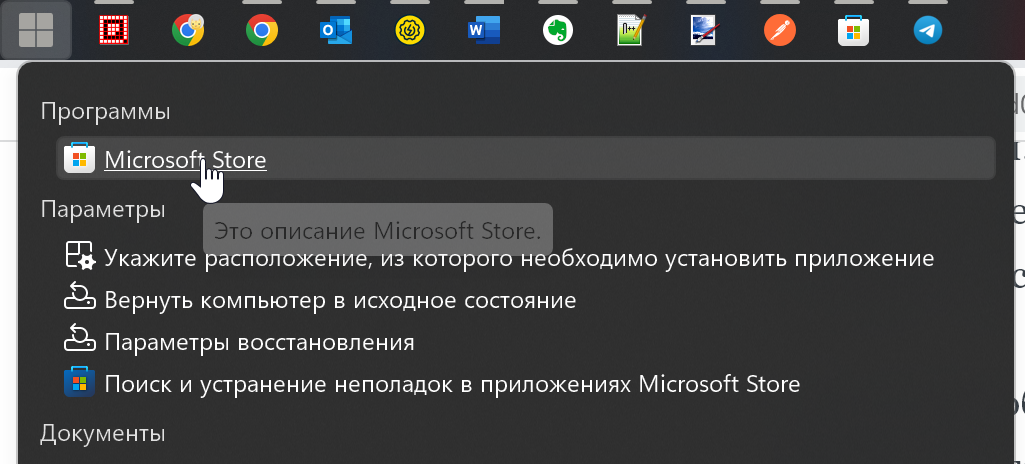 They can then browse the available app categories, search for apps by keyword or title, and install them on their devices.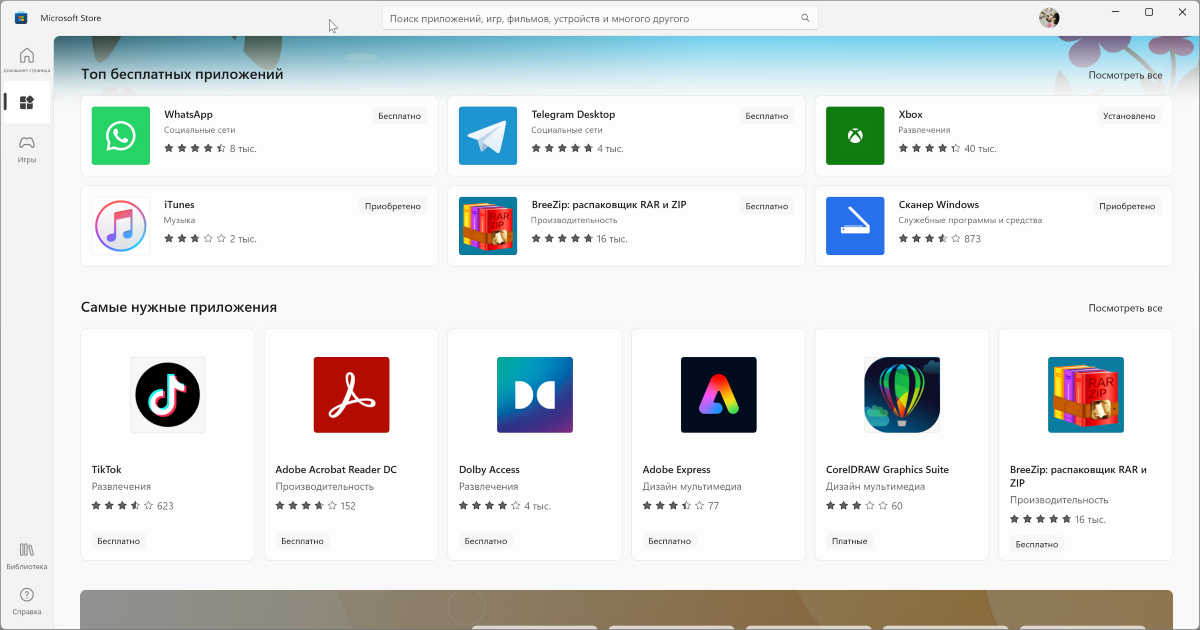 Users can also manage their apps, check for updates, leave reviews and ratings.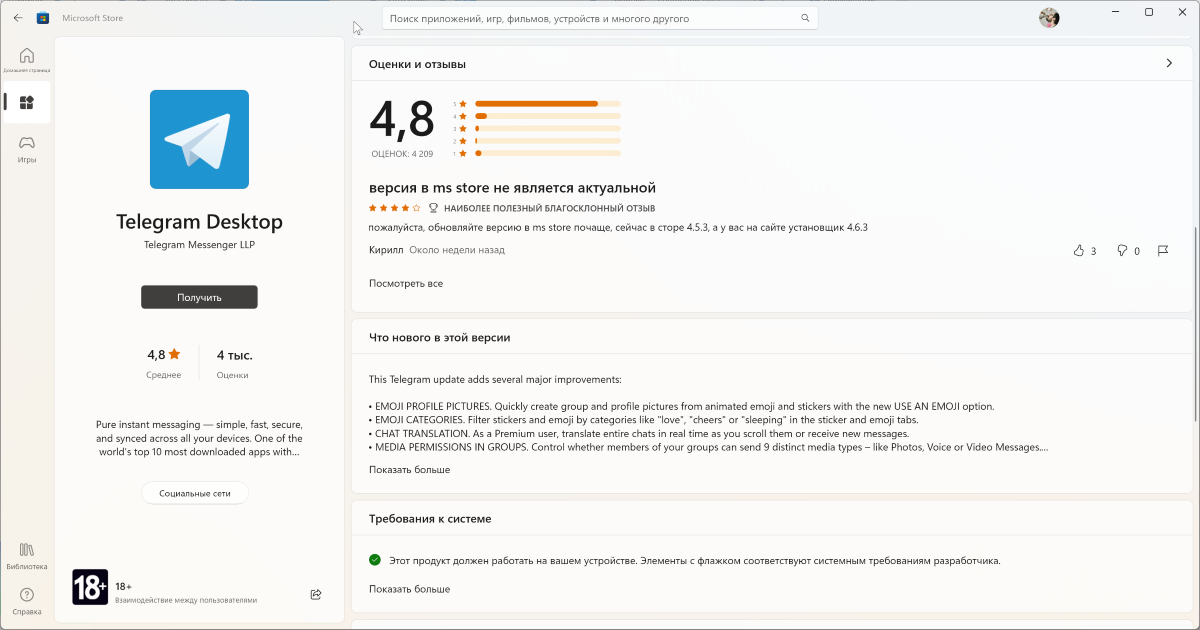 ---
The Microsoft Store is an important component of the Windows ecosystem that makes it easy to download and install apps on Windows-based devices. It provides fast and secure application installation, automatically updates applications and provides the user with access to a huge number of applications from various categories. In addition, the Windows Store is also a platform for developers to upload their apps and games to the store to reach a wider user base.
For Microsoft Store users, it's a convenient way to access the apps they need for their daily lives, work, and play. With automatic app installs and updates, users can be sure they always have the latest apps with bug fixes and enhanced features.
However, like any app store, the Microsoft Store may have some limitations. Some apps may only be available for certain versions of Windows, and some apps may not work on some devices. In addition, the Windows Store may have a limited number of applications that may be available for installation in a particular country or region.
All in all, the Microsoft Store is a convenient way to download and install apps on Windows devices. It provides security and ease of installation of applications, and also offers a wide selection of applications for various categories. If you are a Windows user, we recommend that you use the Microsoft Store to find and download apps.