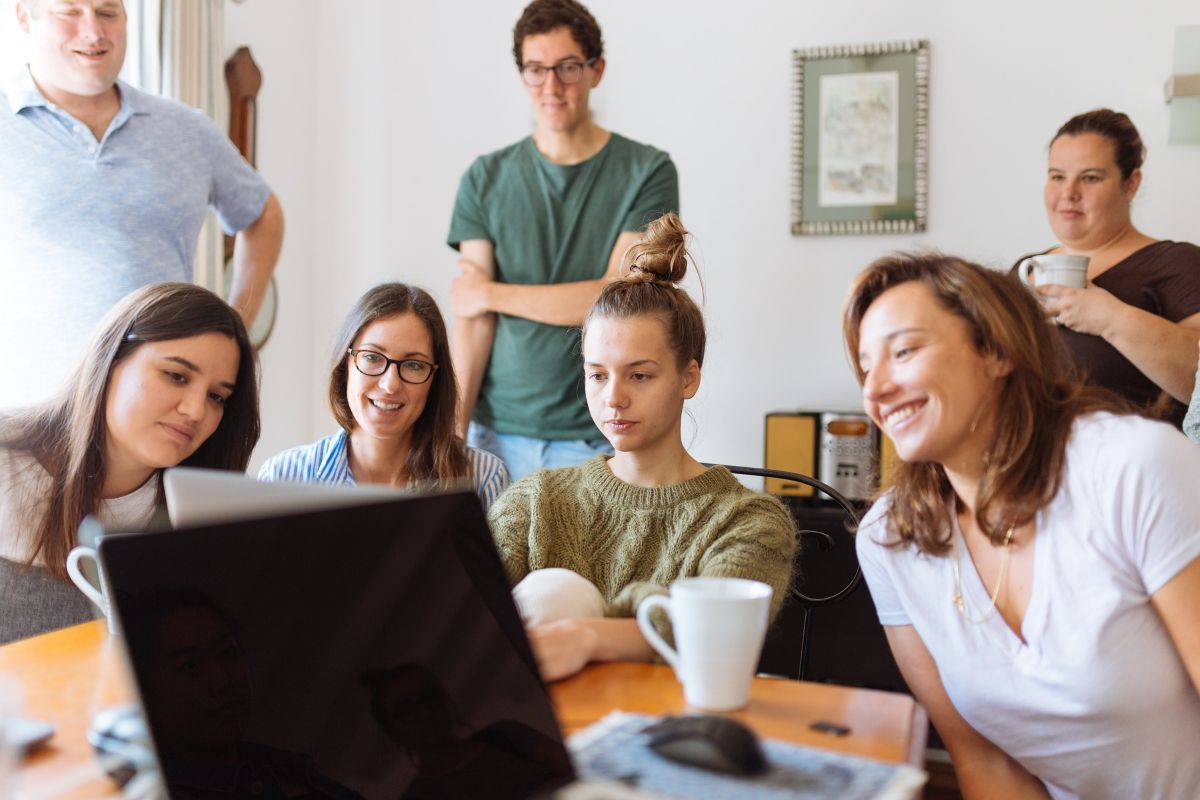 My Family Tree will help to build the family tree
In school we were given the task to build your family tree. The assignment was not only interesting but also useful. I learned a lot about my ancestors. And now there is a program for this.
This is autotranslated version of this post.
My Family Tree — multi-language application for the construction of genealogical trees. The application will help to quickly and easily understand all their relatives and will be equally helpful with newbies and professionals.
The creation of the tree
When you first start you will be prompted to create a tree from scratch or import data from GEDCOM.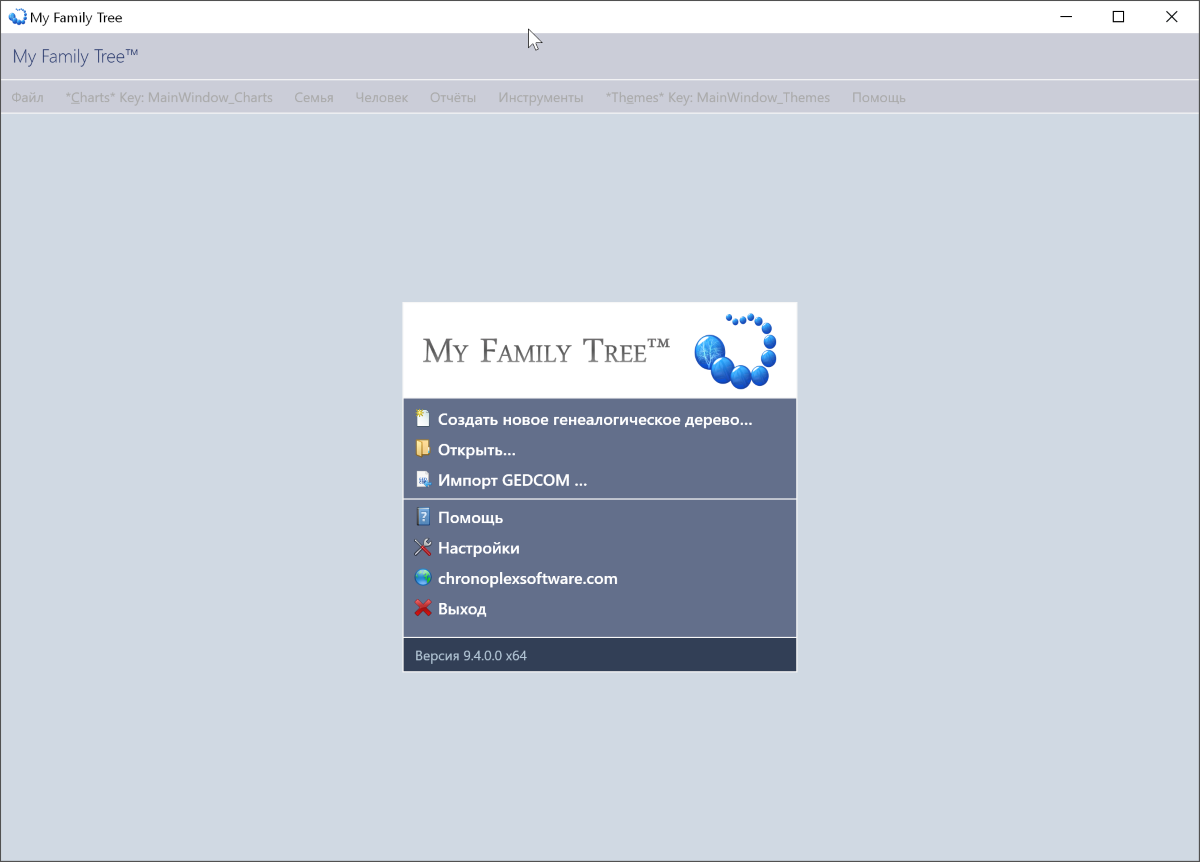 What is a GEDCOM, I will discuss below, although it will be useful to avid the "drivemenu". When you create a new tree in the first step, you are asked to add the first member of the family.
You can specify the gender, name, date and place of birth.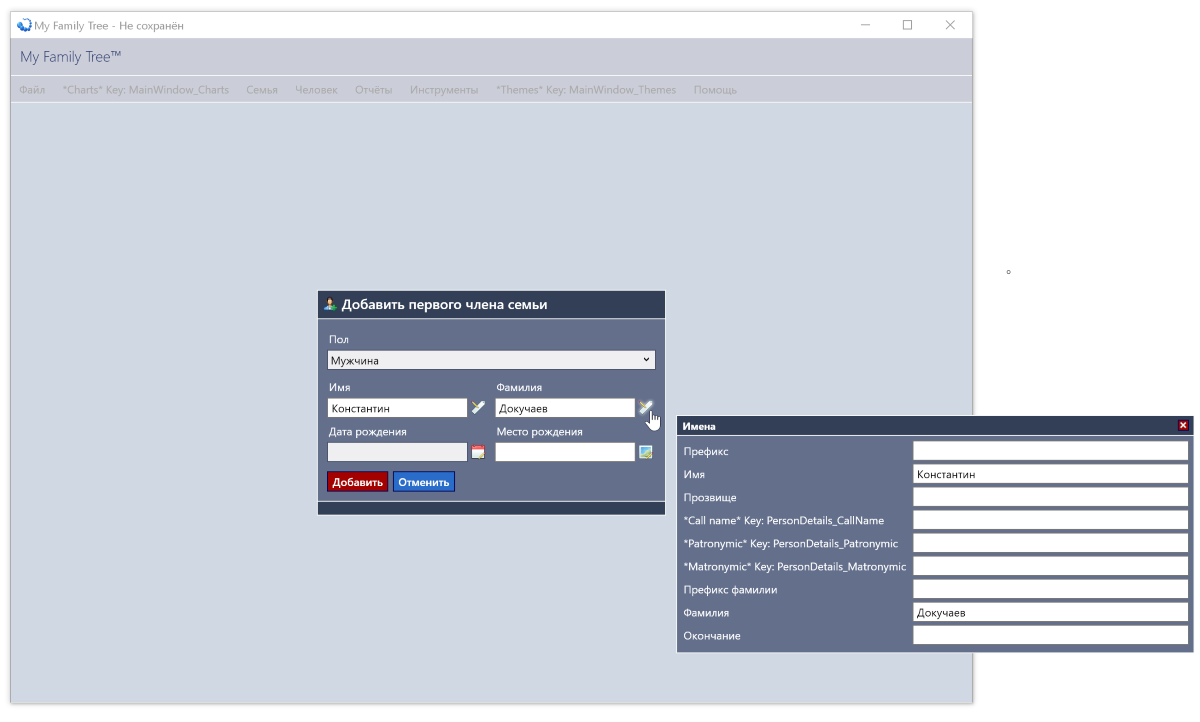 Then, for each family member can fill out a form with the necessary data: photos, documents, genetics, relationships, events, names, data on the family and communication with other relatives or any information.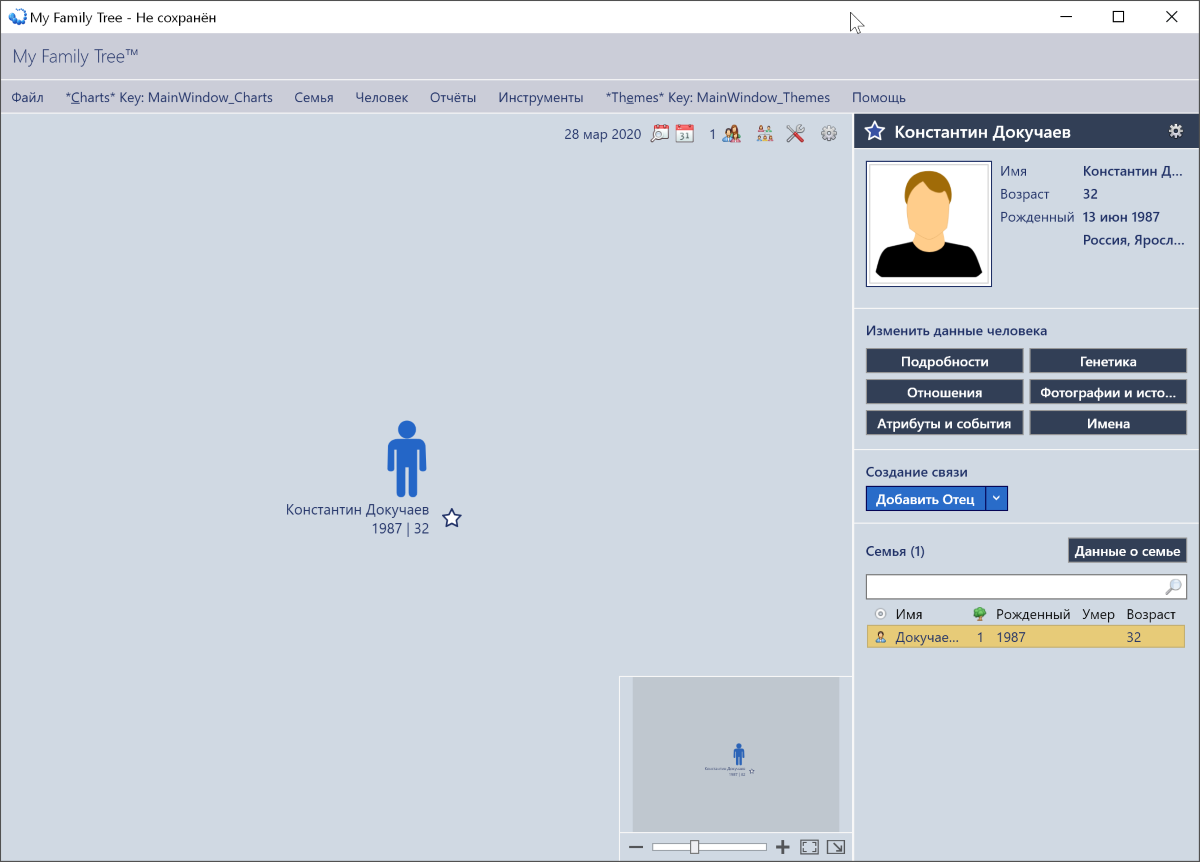 Communication between the family and the status of relatives in My Family Tree shows all the possible options. For example, you can specify that one of the relatives died, and his child was adopted.
Adding relatives one by one, you will be able to build a family tree with the most detailed information on each family member and their relationship.
For example, here is a piece of wood of the English Queen.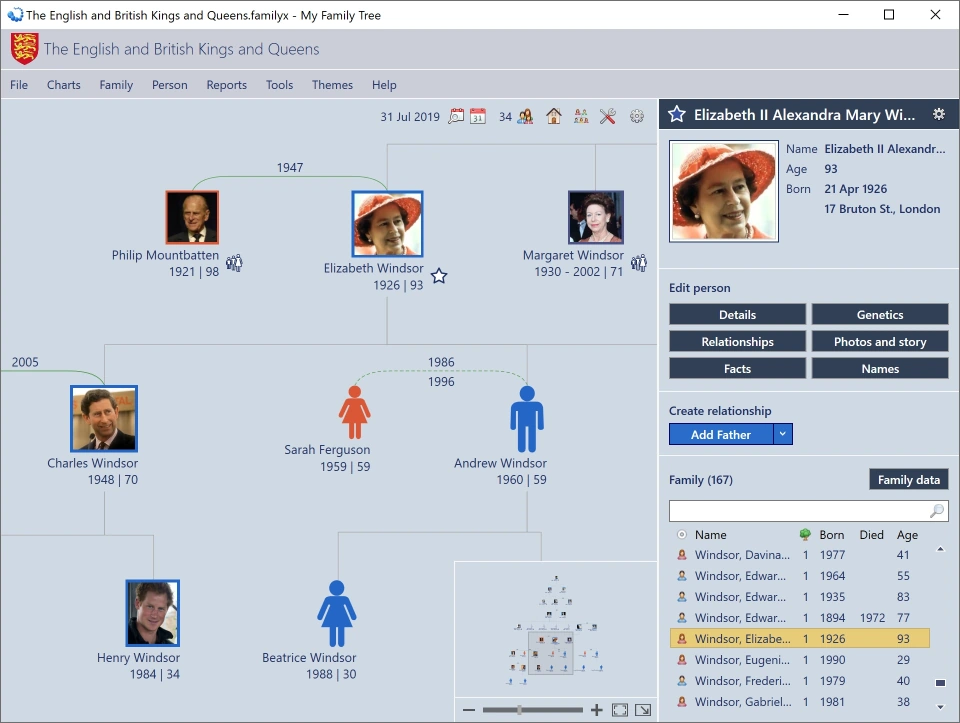 Run a little on the basic features of My Family Tree.
Family ties
Like I said above, My Family Tree you can build a variety of types of communication between family members.
GEDCOM
My Family Tree is fully compatible with GEDCOM. This is a special file format for storing family trees. So you can easily import and export data between programs that work with this format.
Localization
My Family Tree is translated into more than 20 languages. Many of them have spell check.
Reports
The software supports about 20 different types of reports. For example, you can quickly build a report on the family of any of the relatives.
---
I do not like to make a family tree, so I can fully appreciate My Family Tree. But I found it convenient and, most importantly, understandable for such a simple layman like me.
Sometimes confuse the formats add data, type of:

Or partially translated into Russian interface. All this, ultimately, does not interfere with the tree, and for a couple of minutes you can make at least a basic "map" of the relationship.