Pleexy. Smart task synchronisation with ToDoist
Today we have mane sources for tasks. On work it's Asana or Trello, and ToDoist at home. In this case, you can automatically track and manage all tasks in one service.
This is autotranslated version of this post.
Pleexy helps to automatically collect the tasks from different services like notes, mind-maps, task managers and add them to ToDoist.
Immediately after authorization in the service you will be asked to select the data source from which to get tasks.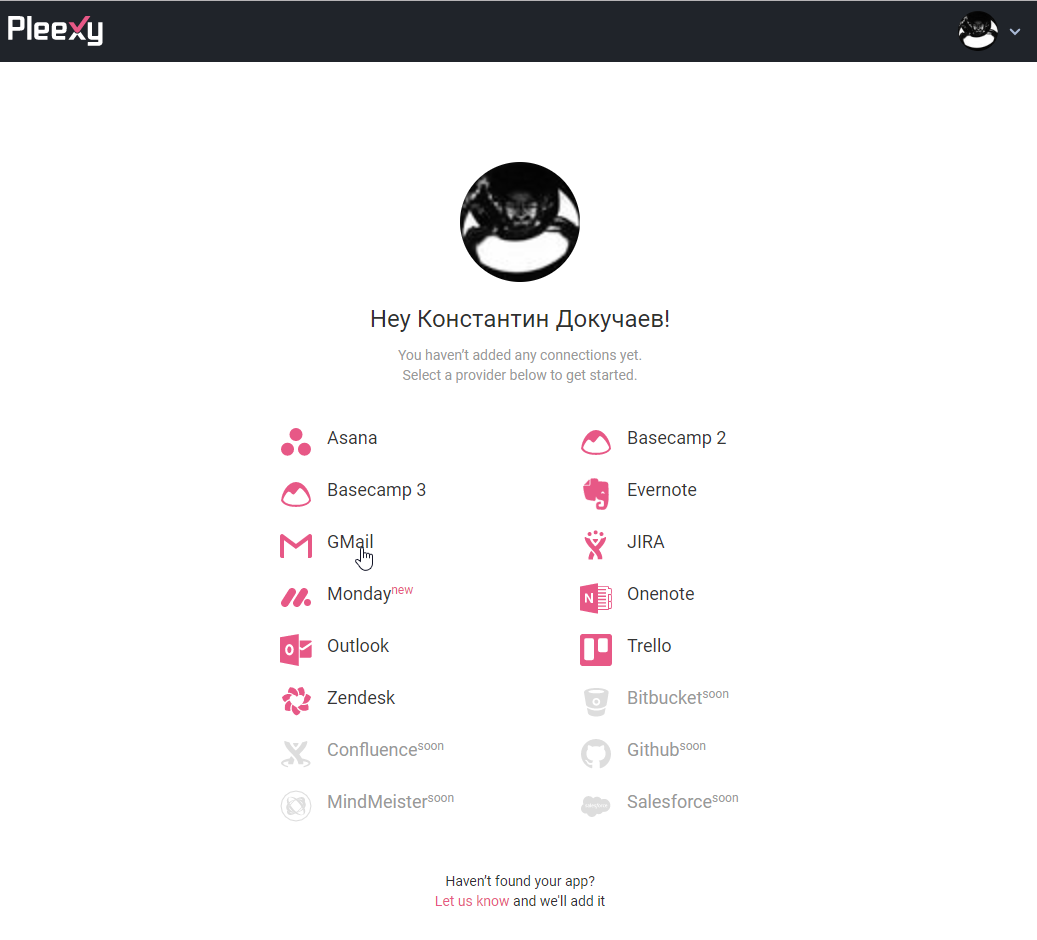 Now you can choose from: Asana, Basecamp, Monday, Outlook, Zendesk, Evernote, Jira, Trello or Onenote. Later will be available: Confluence, MindMeister, Bitbucket, Github and Salesforce.
You can't select several sources. You need to add one at a time.
When you click on the icon of the service authorization is required, and you should allow integration with Pleexy. I will show the configuration for Trello. But for other services everything works similar way.
After connecting, Pleexy opens a long page with lots of options. Some of them you can leave as is, and part of it is better to change.
The first thing you have to set the name of the connector, that is tasks to sync. It can be anything what you want.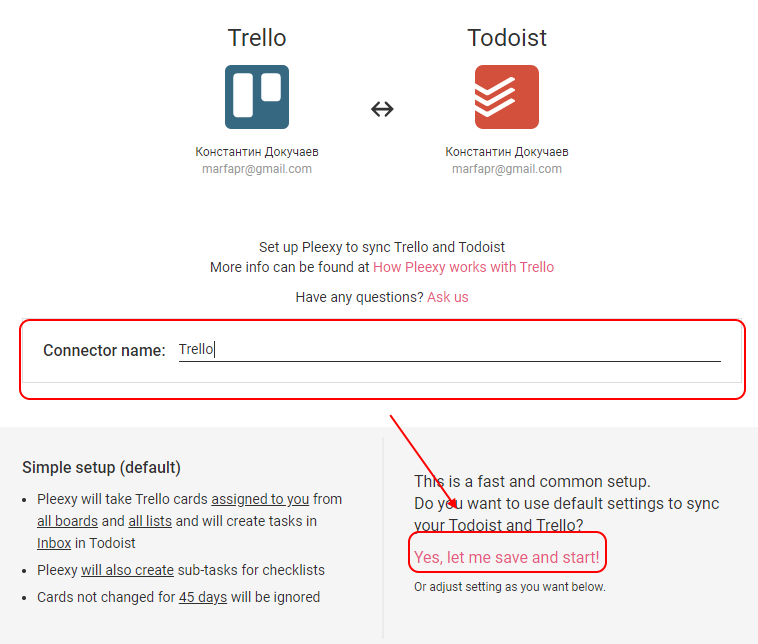 And if you decide to leave it as is, click "Yes, let me save and start!". Then tasks assigned to you from any boards and lists will automatically go to Ibox in Todoist. Cards that have not been modified for the last 45 days, will be ignored.
Note that default actions are different for different integrations.
Below you can change the logic of Pleexy. Under Source, you can specify from which boards and lists to pick up the task, choose an assignee and set a deadline of ignoring old tasks.
In the Destination section you can specify in which project to put the task. Alternatively, for each Board you can create a separate project.
Synchronization between services running in the two sides. So you can specify what to do with tasks in ToDoist when you change cards in Trello and vice versa.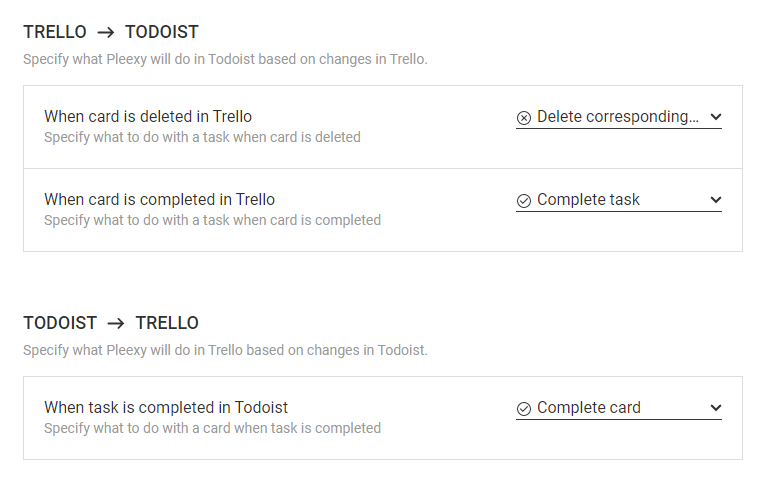 For check-lists you can create subtasks. You can specify a template name and to configure synchronization rules.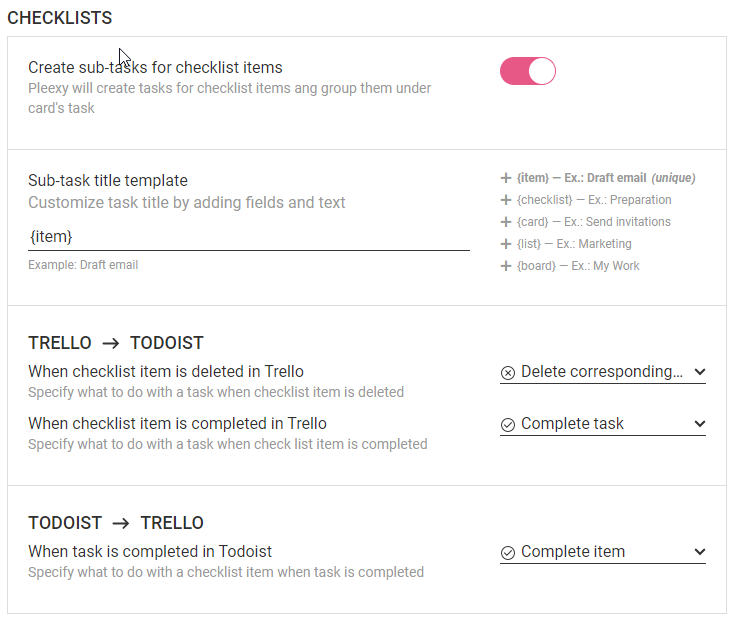 Once everything is configured, you can click Preview and see all the changes in the services without their actual use. Either save the changes and sync will begin to work immediately.
Use Pleexy free for the two integrations. Synchronization will happen every five minutes. For $3.33 per month, all restrictions are removed.