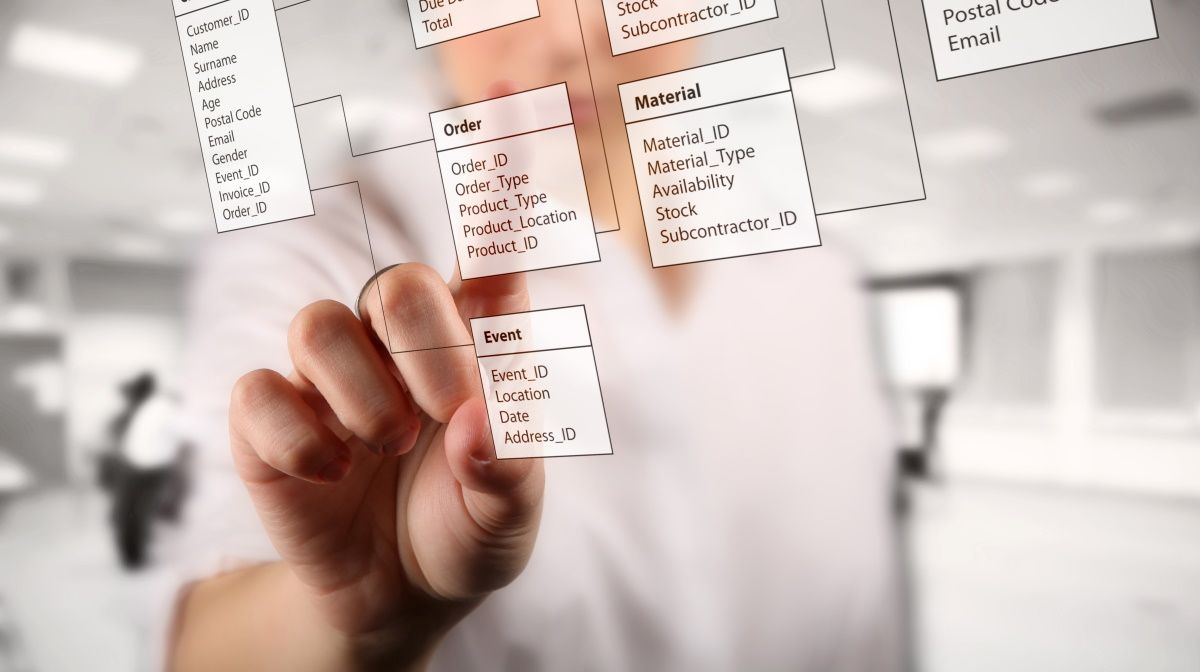 Stellar Repair for MySQL helps to recover the database
If you work with MySQL databases, surely at least once you are faced with the unavailability of tables, view and other elements. If it's not a software problem, probably database is broken and need to restore it.
This is autotranslated version of this post.
Stellar Repair for MySQL is a program to restore broken MySQL databases, which can safely repair inaccessible keys, views, tables and everything else.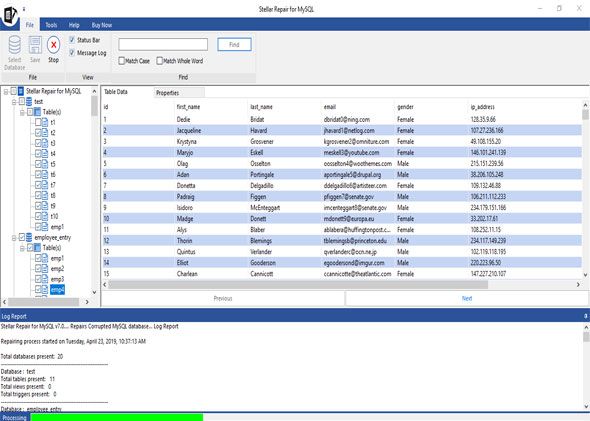 With this utility you can recover the following data types:
InnoDB tables and MyISAM;
keys, tables, table properties, data types, view, triggers;
during recovery, you can see what the data will be recovered;
save the recovered data in MySQL, CSV, HTML and XLS.
MySQL support 8.x 6.x 5.x 4.x and 3.x
recovery of MySQL databases created on Windows 10, 8.1, 8, 7, Vista, XP and Linux
The process of working with Stellar Repair for MySQL is very simple. After starting the program you will be prompted to specify the path to the problematic database. If MySQL is already installed, by default it will have selected it.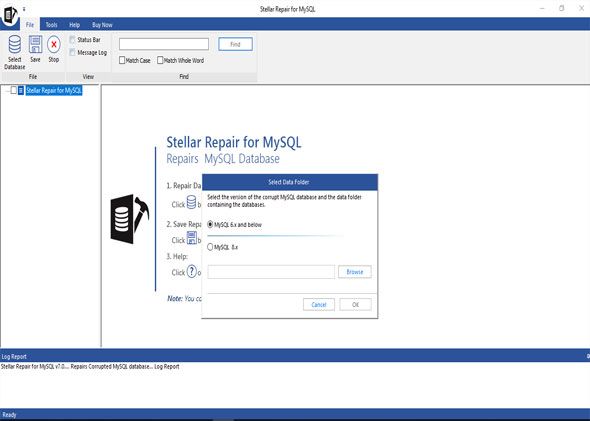 Note that nothing prevents selecting multiple databases to work.
Then Stellar Repair for MySQL will automatically start searching for problems in the database and displays the list of values to recovery.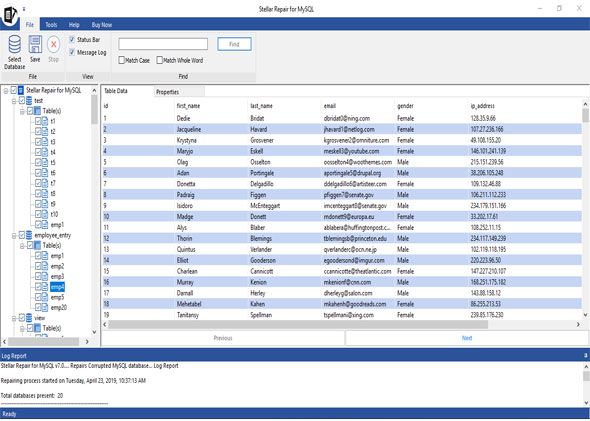 You may choose to restore: MyQSL database or one of the supported file formats. Then begins the process of recovery.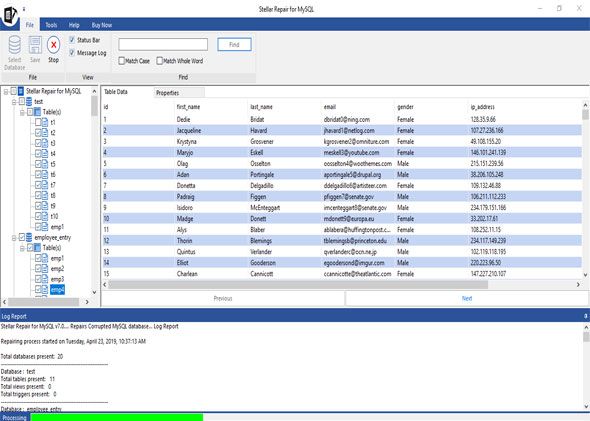 Recovery though is automatic, however Stellar Repair for MySQL is trying to do it safely, working with each data type separately and keeping the original format.