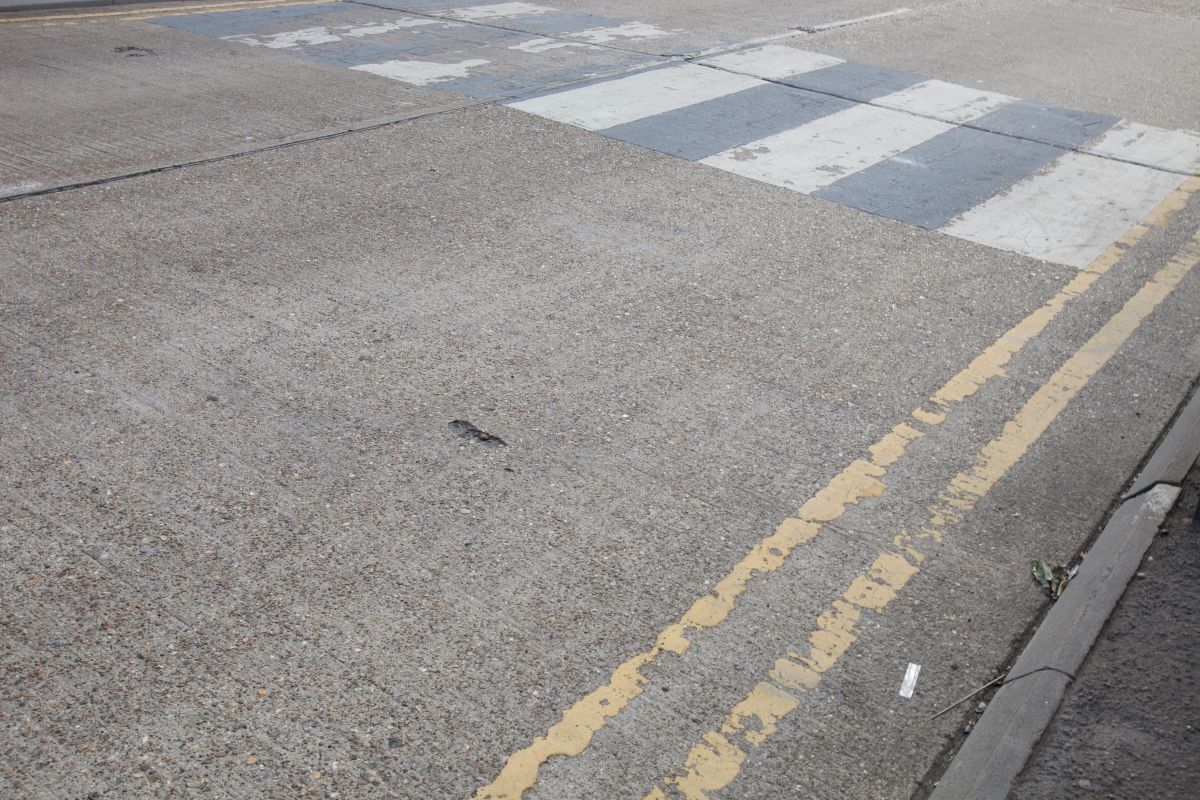 Trusted Contacts from Google. Share your location with loved ones
Parents want to know that their child is OK and that he is where he should be. A wife wants to stalk her husband, and a husband stalks his wife. Something might happen on the trip and you need help. In all these cases, you can automatically inform loved ones that you are alive and healthy and you're exactly where you should be.
I want to clarify right away that this application is not for spying for your couple or total control of your child. The tracked person can control when, what or who can get their location.
Trusted Contacts from Google is an Android and iOS application that helps you quickly notify loved ones about your location in a critical situation or simply if you want to.
The application has few basics, but vital functions:
Share of your location;
A request of location from contacts;
Auto-send of your geolocation by a timeout or at certain intervals.
The initial setup is very simple. To begin with, you and your family should have the application installed. Then you need to add each other to the list of trusted contacts. To do this, simply select them from the address book and click Add.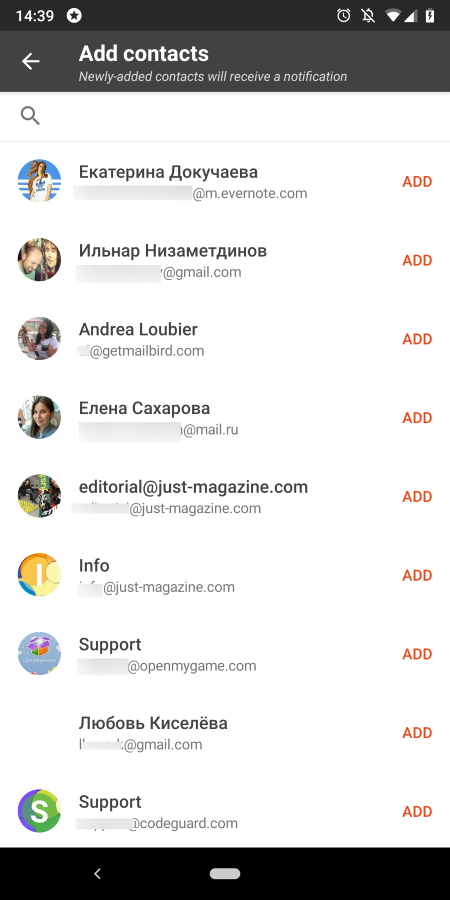 When you click on a contact, you can send your geo-location to it in emergency mode. Or click on the button in the lower right corner and send data to all contacts or selectively.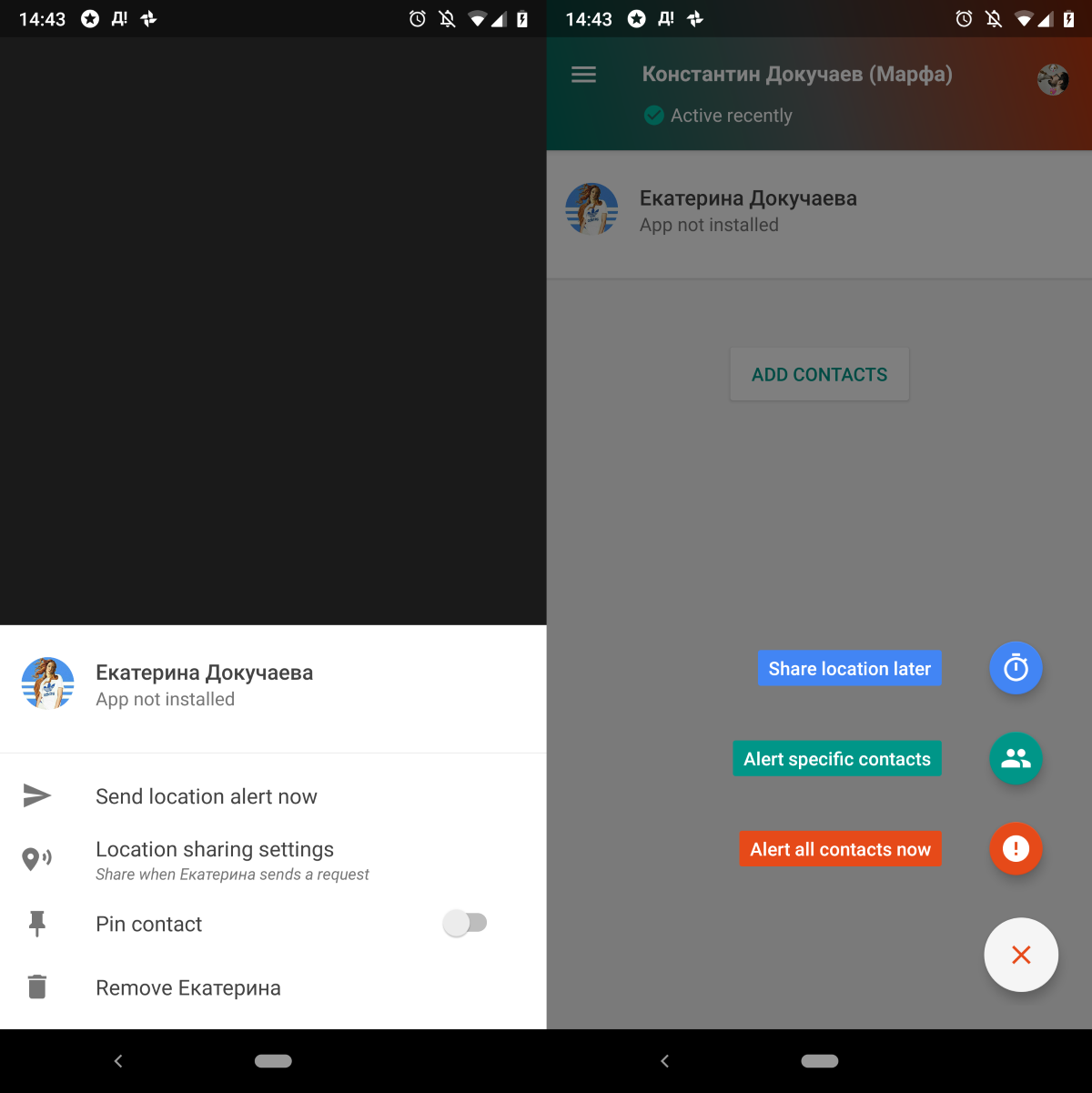 The interesting option is Share location later. When you click on it, you should select the contact, but on the next step you choose the text and the time that message should be sent.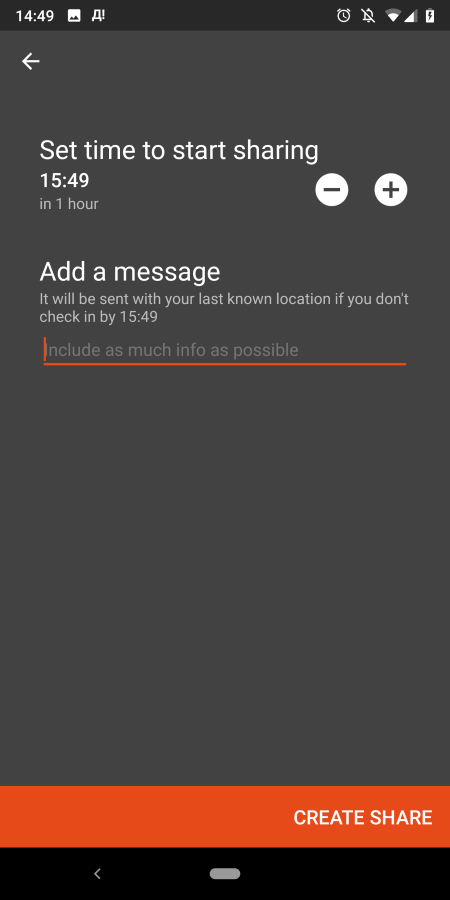 When you are asked for a location it looks like a call, but instead of being able to pick up the phone, you are prompted to transmit geolocation data. In this case, you can choose one of two options for the answer "I am fine", "I need help" or send your message. The request can also be rejected.
If you do not answer the request within a short period time (indicated in the settings), then the contact will automatically receive your last known location.