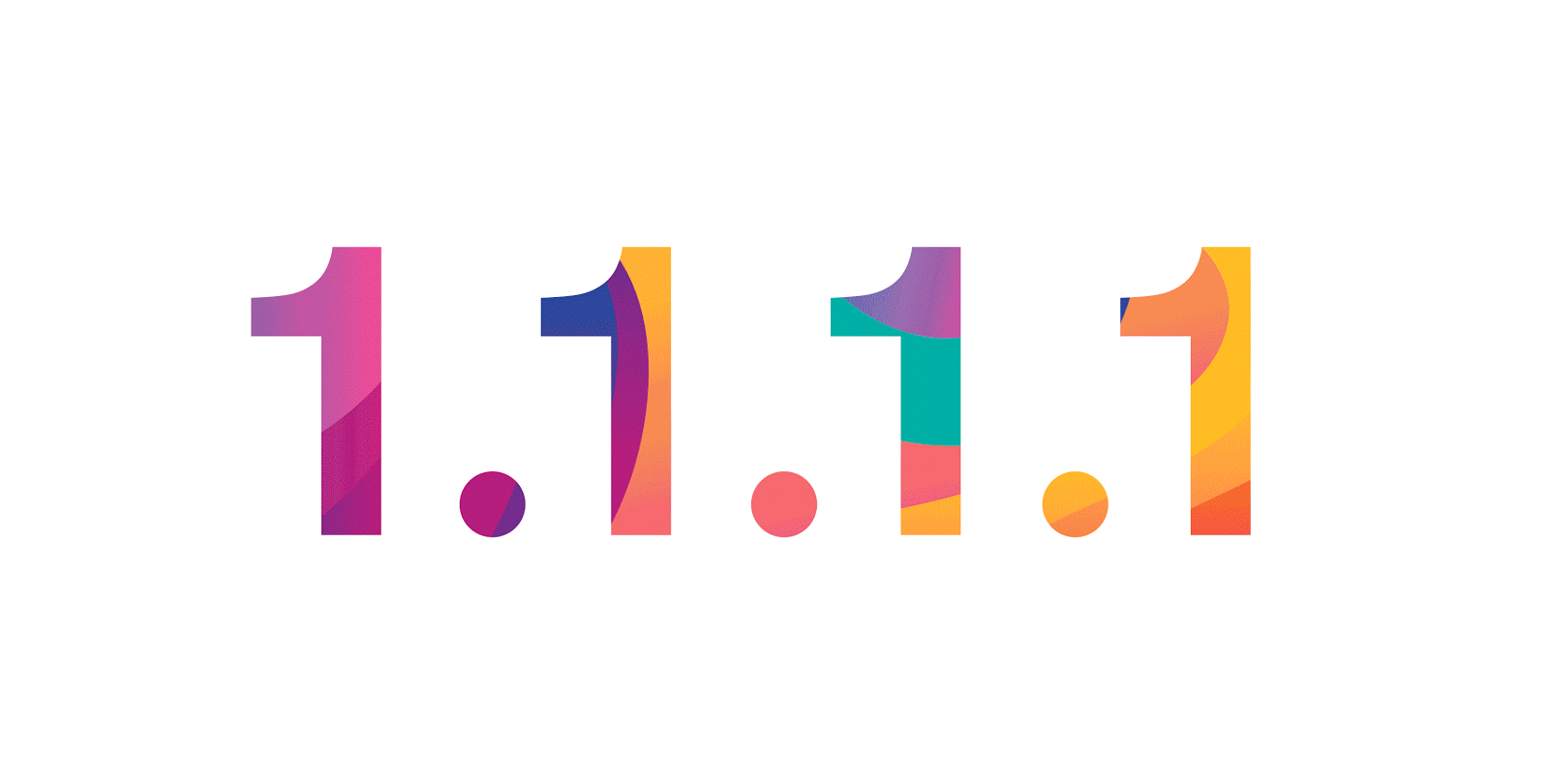 WARP from Cloudflare. All you need to know
Cloudflare is known to many developers as a CDN provider. And recently everyone heard about this company because of the announcement of its own VPN service called WARP. In fact, WARP is not exactly a VPN, and that's why.
How to install
The technology was introduced on April 1, 2019 and you could try ut in test mode. Recently, the service was opened to everyone.
You need to download the application for iOS or Android and install it on your smartphone.
After that, you need to toggle the switch in the application, enable the VPN profile and that's it.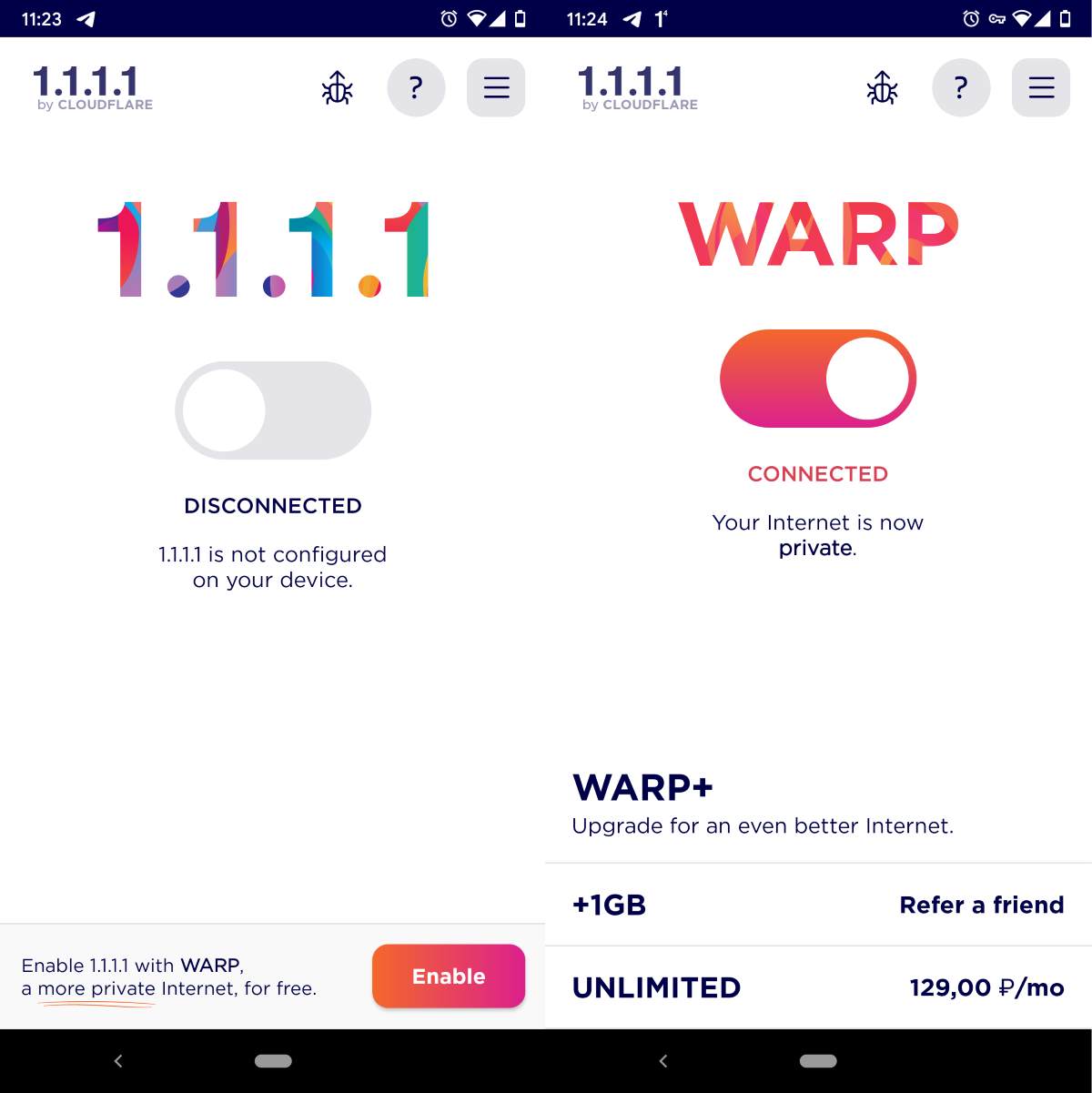 VPN works for free, but there are traffic restrictions on each device. They can be removed with referral links or subscription for $ 4.99 per month. I will explain you more about this below.
For those who like to delve into the Cloudflare settings, they added a lot of interesting things.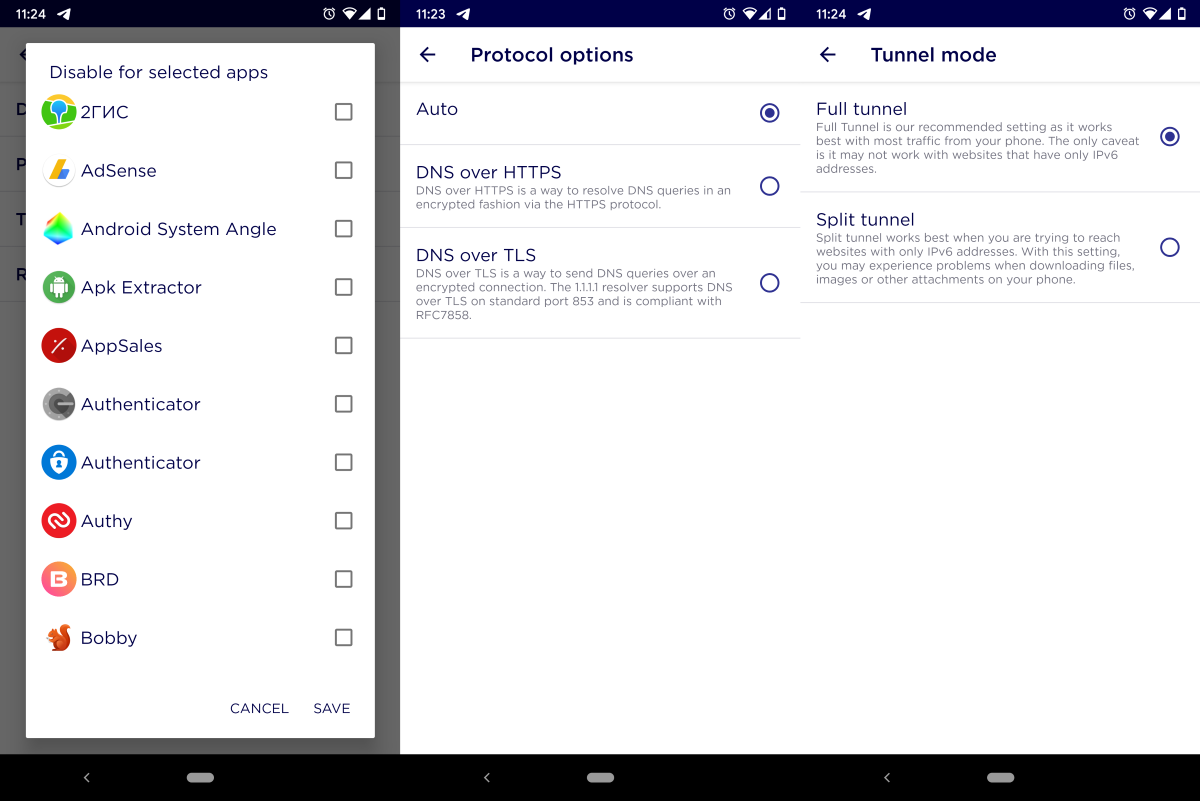 The service can be disabled for some applications. In this case, the programs will work through a regular network.
In the Protocol options section, you can select the type of encryption: DNS over HTTPS, DNS over TLS or leave auto-selection.
In the Tunnel mode section, you can select the type of tunneling. You will need Split tunnel to work with IPv6 services, which are almost nonexistent. Therefore, this section is not interesting.
What do you have to pay for?
WARP + is based on Argo technology, which has long been available to paid Cloudflare CDN users. You will have to pay for this. The subscription price is $ 4.99 per month. Price varies by region and device operating system.
The basic functions of the service are available for free. And for each invited user you get an additional 1 GB of traffic. The number of invites, and therefore traffic, is not limited.
An application has several modes of work. In the first mode, the program replaces the DNS server with its own 1.1.1.1 . For the user, essentially nothing changes. This is the same as specifying Google DNS. But Cloudflare promise address resolution speed much higher than competitors.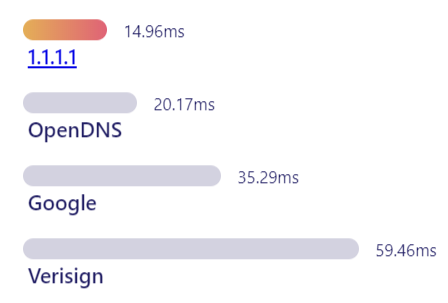 WARP already works as a VPN using DNS Cloudflare. There are no restrictions if you just need a VPN.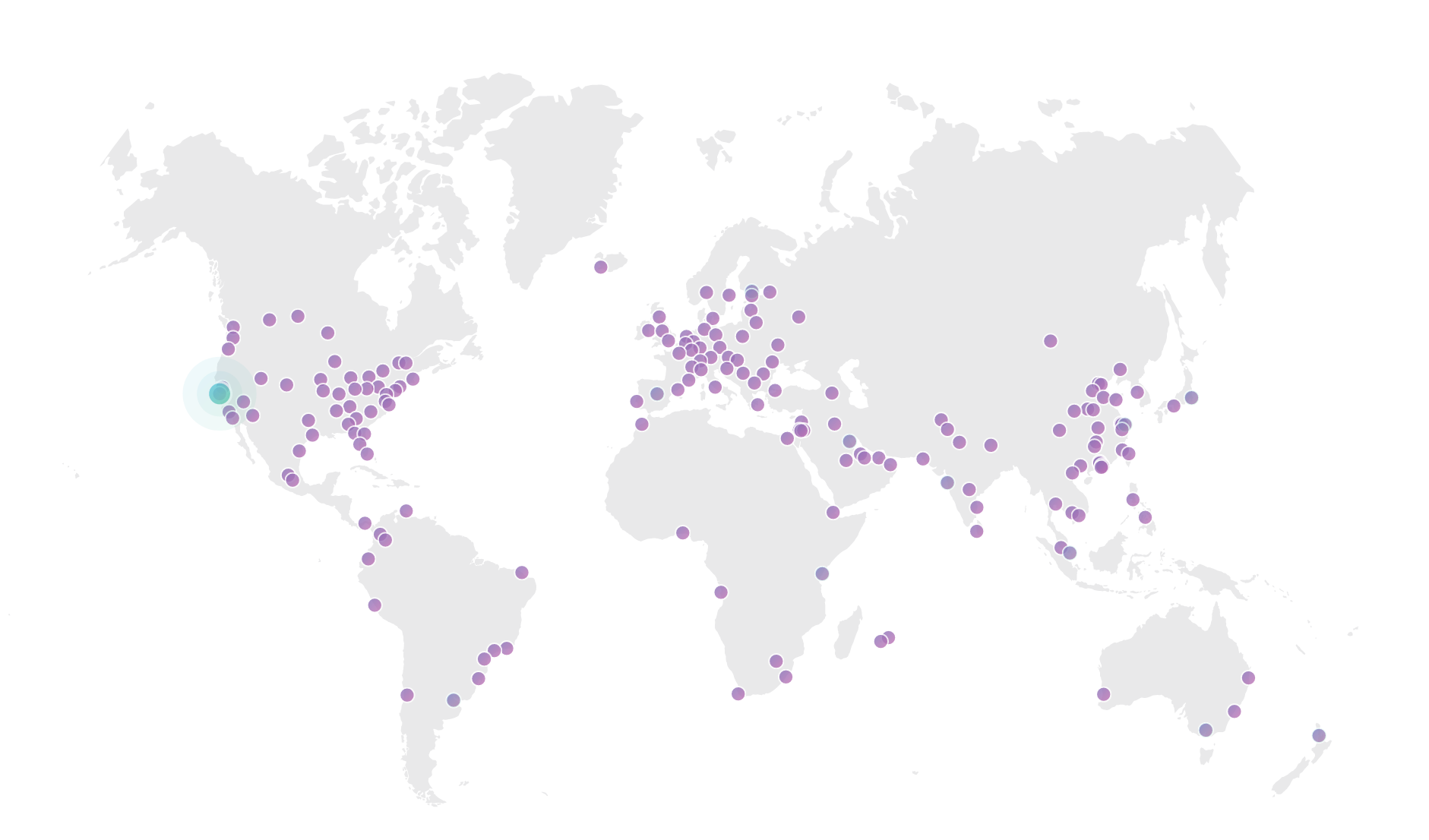 WARP + is a combination of DNS, VPN and Argo. That not only encrypts traffic and protects it from spying, but also increases the speed of receiving data by 30%. This traffic is taken into account in the application. And you pay for it. If you do not need high bandwidth, then the free version should be enough.
Privacy
As a rule, free VPN services make cash on displaying ads or selling user data. Cloudflare has paid increased attention to protecting your information:
logs do not contain user information;
data about your online activities will never be sold or used for advertising;
To use WARP, you do not need to provide any data about yourself;
third-party security and compliance audit of above paragraphs.
Why is WARP not a VPN?
To be honest, WARP is a VPN. Developers don't like the current quality of VPN services. They slow down the device, reduce the speed of traffic and kill the battery. WARP is devoid of these shortcomings and with the new name they want to show the advantage of their technology.
But it's important to understand the following: WARP is not designed to access blocked resources, it does not hide your real IP address.
Despite this, it can still unlock resources. Give it a try.
WARP is designed to protect your information while transmitting data over the network. It protects against leaks in public networks, sniffers, tracking provider or ad networks.
In the application, you cannot select a server for connection.
---
Do you need a WARP? If you are looking for a way to unlock resources for free, then no.
If you want to access the network more securely and download data at high speed - yes.