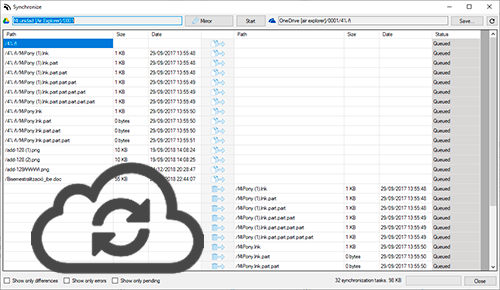 [Discount] Air Explorer review. Quickly transfer data between cloud storage
When you use several cloud services, there is a problem of moving files between them. And you also need to remember where is exact file, and install a separate application for each service.
This is autotranslated version of this post
Air Explorer is an application for Windows and macOS that helps you access popular cloud storage from a single interface.
The application is available in several languages.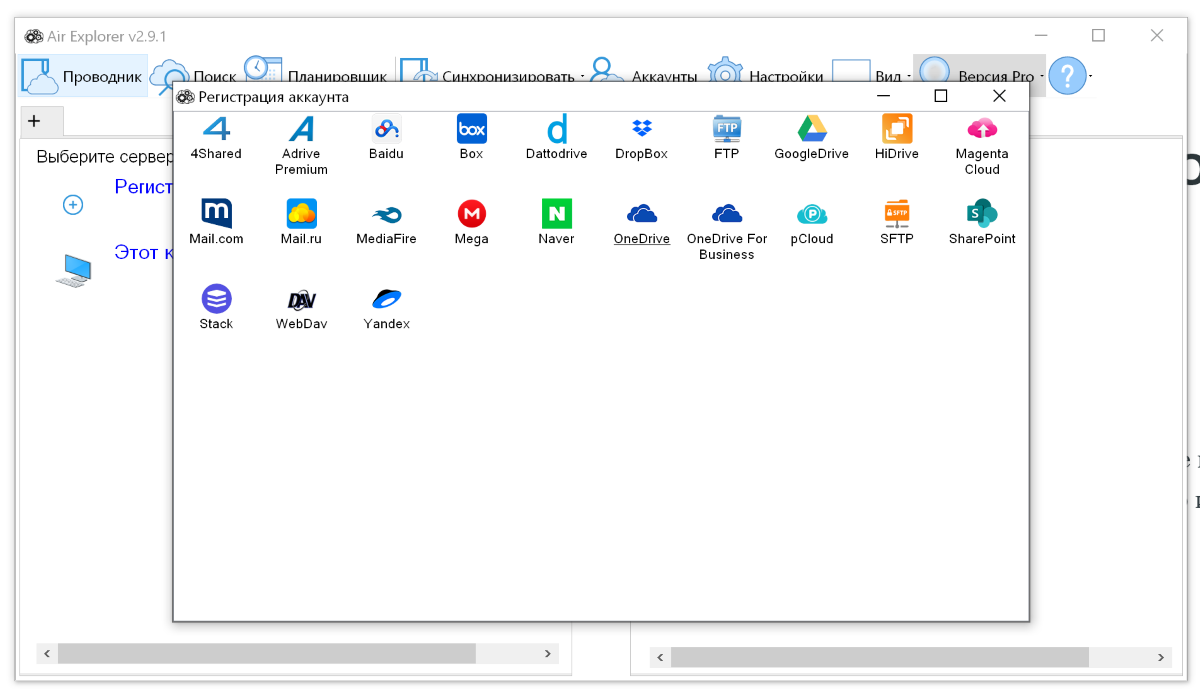 At this step you are invited to add one of the 23 supported cloud services. The list includes OneDrive, OneDrive for Business, Google Drive, 4shared, Box, Mediafire, Yandex, Baidu, Naver, Dropbox, Hidrive, pCloud, Mail.ru, Mega, WebDAV, Mail.com, Adrive, Magenta Cloud, Stack Storage, Datto Drive, SharePoint Online, FTP, and SFTP.
When you click on the icon, authorization occurs through the site of the selected service. Of course, for FTP this step is different.
After adding a service, you can configure the display name and description for it.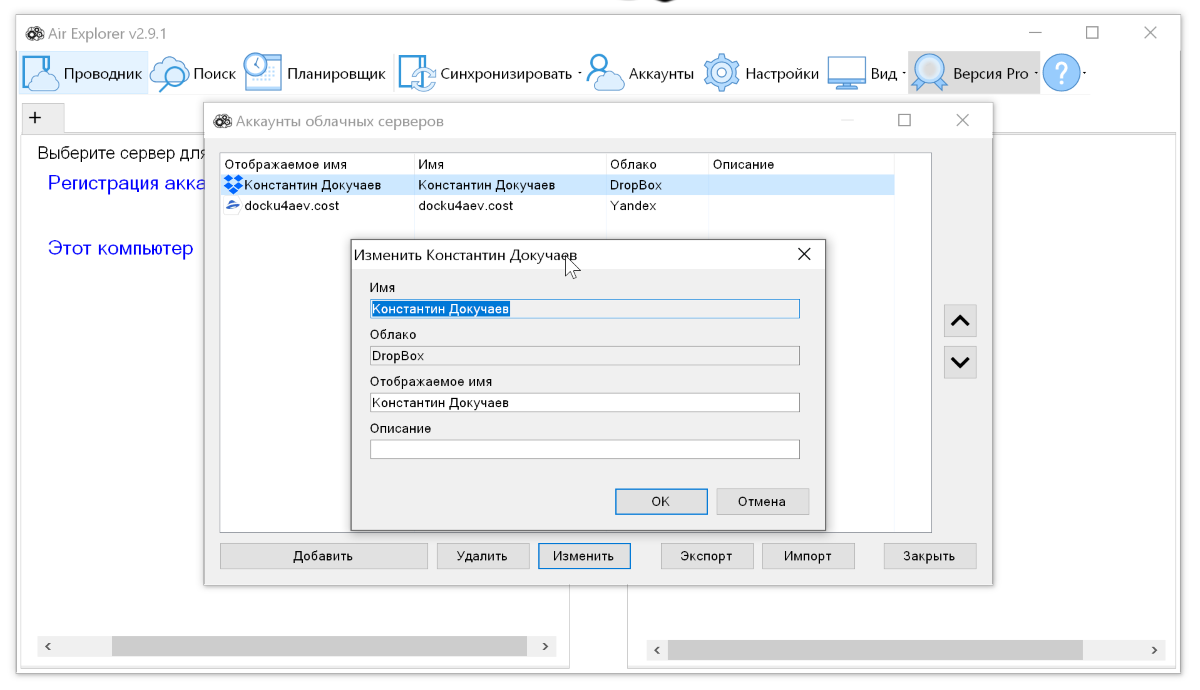 Then, in the main window of Air Explorer, you need to select the server to connect to: where and where you want to transfer files.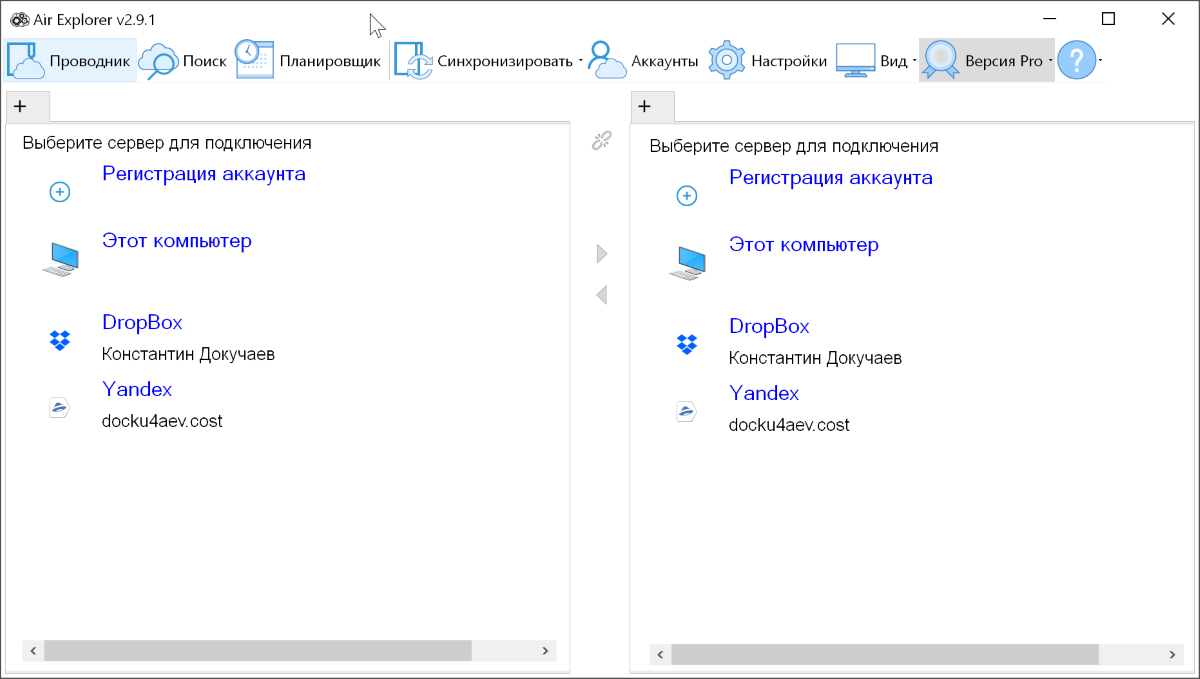 After that, working with files in the clouds is no different from working in a regular "Explorer" computer. The interface and features are the same: you can search, copy, delete, transfer files without any restrictions. Do not forget about the ability to quickly share a file.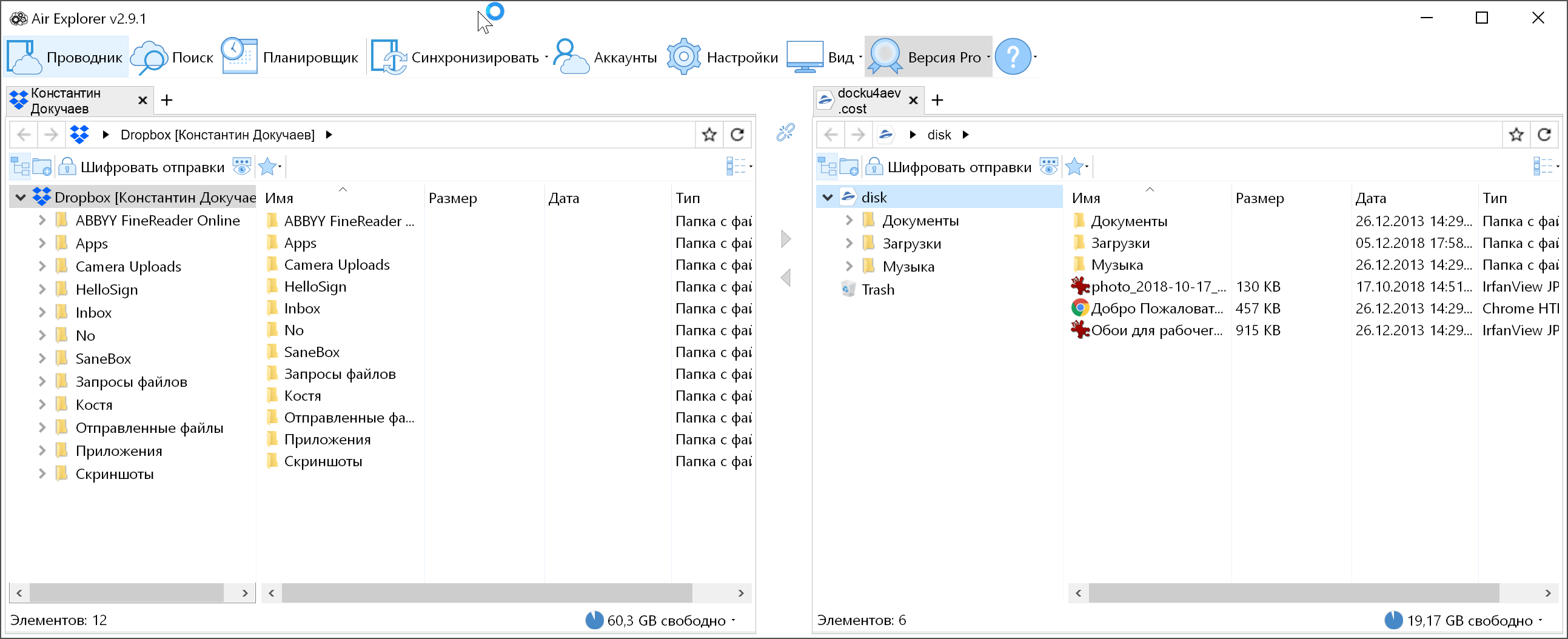 Files can be encrypted before being sent to the server.
You can simultaneously open any number of tabs, working immediately with three, four cloud storage.
Search works simultaneously on all connected services. Now you can not remember where the desired file is.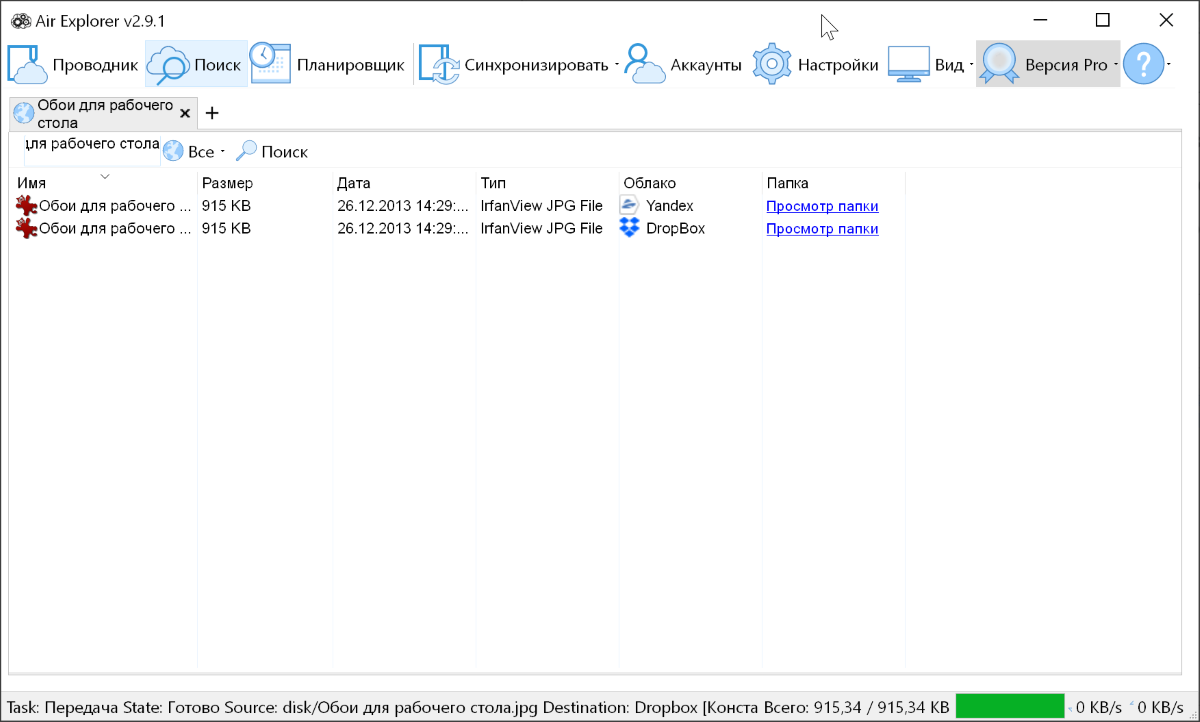 Using the scheduler, you can configure automatic synchronization or data backup between any two folders. For example, every day when you turn on your computer, copy the "My Documents" folder to Dropbox.
You can also manually synchronize two separate folders, taking into account all the differences between the contents. There are several types of synchronization available:
Mirror: Replication from left to right
Mirror New: Replicate from left to right only new files
Update: Copying new files from left to right
Both ways: Copying new files both ways
And custom setting
Prices
Air Explorer is available in two versions - free and paid. In the free file encryption, scheduler, work from the command line are not available to you. Limitations on the number of cloud storage, import / export of accounts, speed. Also, you can not set a password to run the application.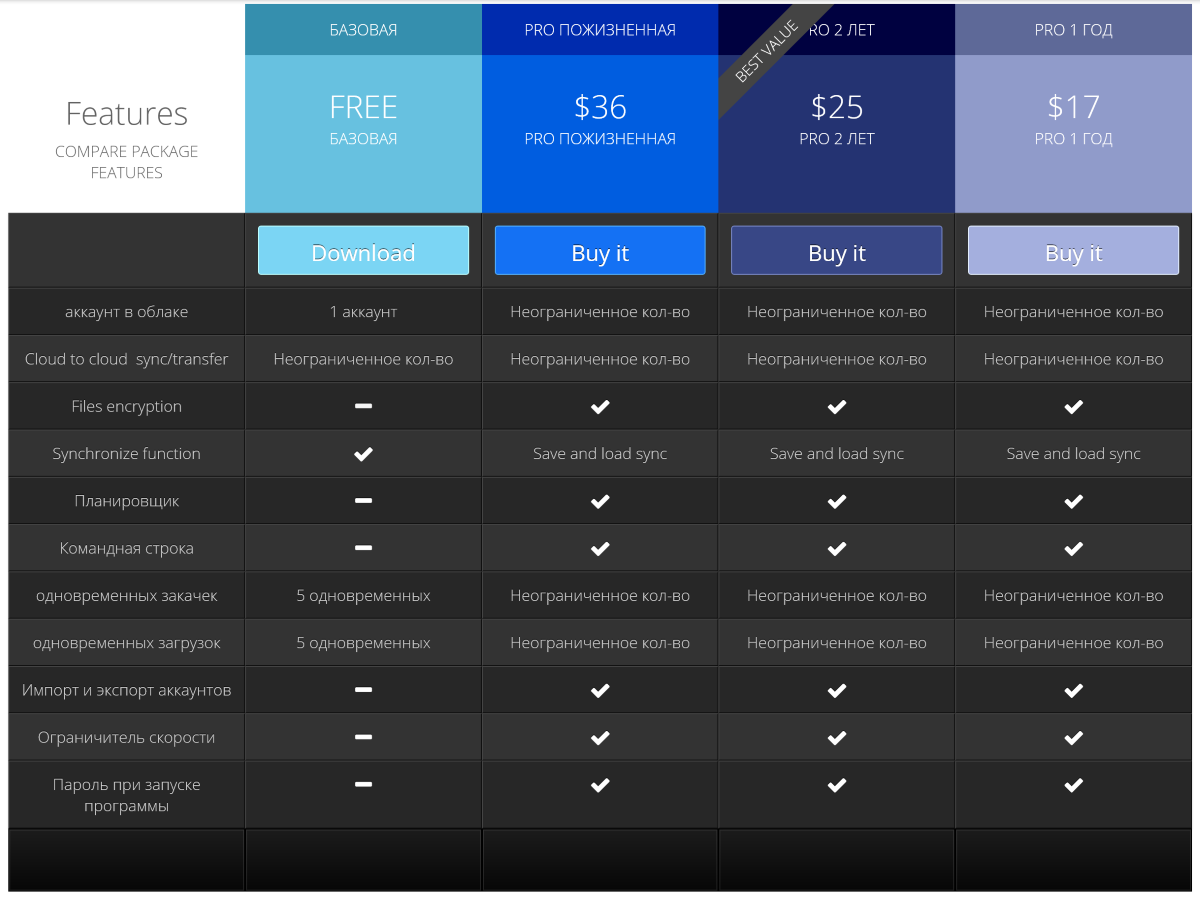 There are no restrictions in the paid version, and the cost starts at $ 17 for an annual subscription. If you wish, you can buy a lifetime license for $ 36.
According to this link , you can get a 20% discount when purchasing a lifetime license. And on this when buying a license for a year. The discount is valid until May 10, 2020.
---
Air Explorer does an excellent job of conveniently moving files between cloud services. If you have ever worked with an FTP client, then Air Explorer serves as an analogue for the clouds.
You also see the status of file transfers, and if an error occurs, you can quickly try again.
If you often copy data between cloud storages and do not want to clog the system with several clients, you should pay attention to Air Explorer.